Prop 12 response faces growing opposition
Prop 12 response faces growing opposition
Legislative Watch: Pushback against EATS Act in farm bill; APHIS updates African swine fever response plan; EU pivots to bird flu vaccinations.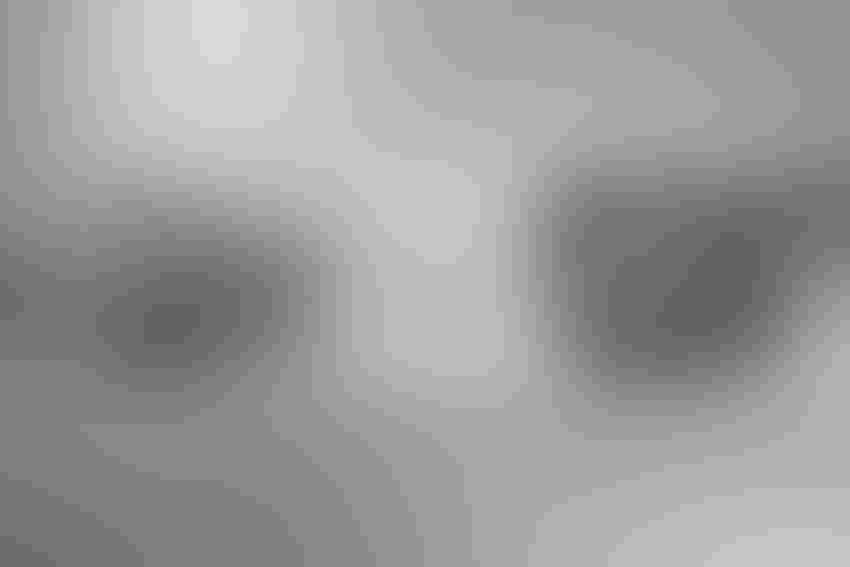 In the wake of the May U.S. Supreme Court decision upholding California's Proposition 12, members of Congress have struggled to coalesce around a legislative response. The Ending Agricultural Trade Suppression Act, introduced by Sen. Roger Marshall (R-Kan.) and Rep. Ashley Hinson (R-Iowa), has received support from farm groups such as the National Pork Producers Council and American Farm Bureau Federation. While the EATS Act has garnered 34 House cosponsors and 13 in the Senate, others are pushing back against its inclusion in an upcoming farm bill.
Last week, a group of 16 Republican lawmakers sent a letter to House Agriculture Committee Chairman Glenn "GT" Thompson (R-Penn.) and Ranking Member David Scott (D-Ga.) opposing the EATS Act. The letter shows growing Republican unease with the legislation. A previous letter in late August signed by 166 Democratic members only garnered five Republican cosigners.
The letter states, "[W]e urge you not to include H.R. 4417, the Ending Agricultural Trade Suppression (EATS) Act, or any narrowed version of that measure in the Farm Bill. As applied in this circumstance, it is at odds with our foundational Republican principles of states' rights, national sovereignty, and fair competition."
The members of Congress also emphasized their concerns that China could use the EATS Act to its advantage. The letter highlights concerns over WH Group, the China-based owner of Smithfield Foods, and its large share of the U.S. market. If incorporated into the farm bill, the signers fear the EATS Act "would provide WH Group with a mechanism to bypass state-level laws and rapidly acquire even more American land and pork industry assets with no restraints at all. The Chinese are opting now, in a building boom, to build massive, high-rise pig farms, and if there were no state or federal laws to restrict such factories, they might try to do the same here. We don't want that here in our nation."
APHIS updates African swine fever response plan
USDA's Animal and Plant Health Inspection Service has announced it is making significant revisions to its African swine fever response plan. The plan covers both feral hogs and pigs raised as livestock. The changes were made in consultation with the APHIS ASF Technical Working Group, the ASF Harvest Establishment Working Group, and the United States Animal Health Association Swine Committee.
APHIS's updates to the ASF response plan include a revised ASF Redbook, Harvest Facility Response Plans, Control Area Permit Templates, and responder "Playbooks" for domestic pigs and feral swine. The documents and other elements of the ASF response plan are available on APHIS's website.
In a statement announcing the update, Rosemary Sifford, U.S. Chief Veterinary Officer, said, "Keeping U.S. animals healthy is our top priority. The United States has always had a system of interlocking safeguards in place to protect against foreign animal diseases, however the spread of ASF abroad made us review and strengthen our protections."
EU pivots to bird flu vaccinations
In a major shift in policy, the European Food Safety Agency announced it is recommending bird flu vaccination for susceptible poultry in areas with a high risk of transmission. The announcement comes as the U.S. experienced its first cases of highly pathogenic avian influenza in commercial poultry flocks since April. Cases are expected to grow as the winter wild bird migration begins.
Governments have been hesitant to consider vaccination as an option due to trade concerns. According to scientists, vaccination can sometimes mask HPAI infections and allow infected poultry into the food supply. The U.S. currently subscribes to this no-vaccination position for commercial birds. However, the EFSA is endorsing a targeted vaccination approach, saying in a statement, "Preventive vaccination is the optimal vaccination strategy to minimize the number of outbreaks and duration of epidemic and should be conducted in the most susceptible and infectious poultry species in high-risk transmission areas."
Under the new approach, when an outbreak occurs, emergency vaccination will be conducted within a 3-kilometre (1.9-mile) radius of the outbreak in high-risk transmission areas. The practice will not replace other control measures, but instead will be an additional precaution. Infection monitoring, early detection and biosecurity remain critical to limiting outbreaks.
Subscribe to Our Newsletters
National Hog Farmer is the source for hog production, management and market news
You May Also Like
---