Producers, consumers reluctant about Prop 12
Producers, consumers reluctant about Prop 12
Already struggling U.S. pork producers apprehensive to make changes for uncertain market.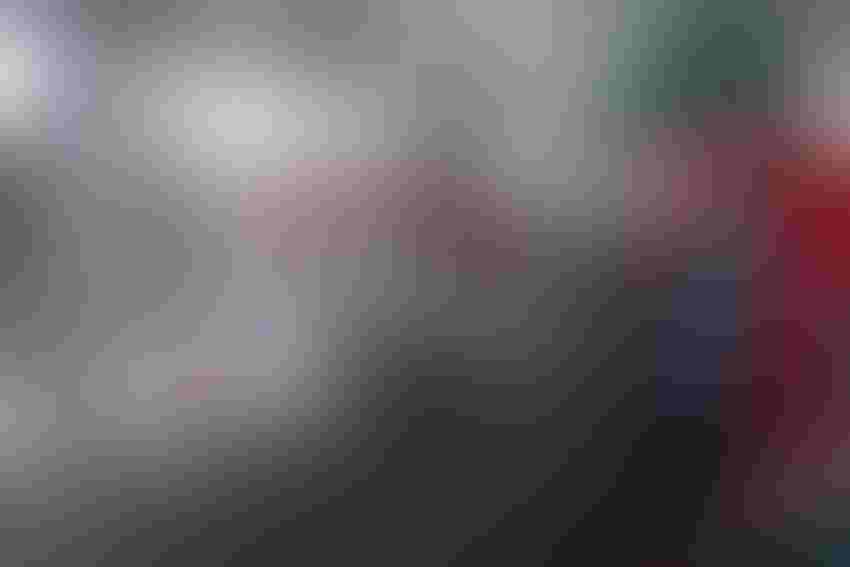 With limited options left for reversing California's Proposition 12, a gathering hosted this week by National Pork Producers Council (NPPC) provided a pulse on how the U.S. pork industry is faring in the wake of the U.S. Supreme Court decision to uphold the law.
Representing the largest hog producing state in the U.S., Iowa Farm Bureau spokesperson Corey Munson shared that there has not been a lot of excitement from Farm Bureau members about meeting the demands for Prop 12, or producing the animals that are necessary to meet the market's needs.
Scott Hays, current president of NPPC and producer from Missouri, noted that while it is totally producers' choice at this point, "there is a lot of uncertainty around that market."
Personally, Hays and his family have decided not to make any changes for Prop 12. "If you think about it from a producer perspective, most of the cost will be borne by the producer," he explained.
Further, the only revenue from pork sold in California will come directly from the consumer, he added. "They are going to have to pay more, and we don't know yet if they're going to be willing to do that. And even if they do, that consumer dollar then has to pass from the retailer down through two or three channels before it gets back to the producer. For my family, we're just not willing to bet the farm that all of that's going to happen."
Hays said there appears to be a wait-and-see attitude in the U.S. pork industry right now. "Are these going to be real markets that folks are going to be willing to participate in? Obviously, the consumers voted for this, but now we've got to see if they're going to open their wallets and actually do it."
Some preliminary information suggests they are somewhat reluctant, he stated.
"Prices are up about 27% year over year in California on pork products, and consumption is down. We're not sure exactly why on that—if it's availability or price. And remember, Prop 12 won't be fully implemented until after the first of the year."
Considering the financial struggles many producers are experiencing as well as the cost of building or retrofitting and the market uncertainty, "raises some real questions," according to Brian Humphreys, CEO of NPPC. At the end of the day, he said there has to be financial incentive for producers to become compliant.
For Lori Stevermer, president-elect of NPPC, the most frustrating part of Prop 12 has been that California is telling producers from other states what to do. And former NPPC President Terry Wolters made the point that even though Prop 12 has become the current standard for that state, questions remain on whether the standard will change there and if different standards in other states will be introduced.
"As a producer, what type of an investment do I make in an operation to be ready for the future of which I can't figure out? It's a large commitment as a producer to make that change," Wolters said.
For now, NPPC remains committed to helping producers transition and to ensuring that California consumers have access to pork.
Subscribe to Our Newsletters
National Hog Farmer is the source for hog production, management and market news
You May Also Like
---