Possible calm in escalating trade war with China
Possible calm in escalating trade war with China
Legislative Watch: China trade war calming? U.S. and Japan reach agreement in principle; USDA investigating cattle markets; bankruptcy bill signed.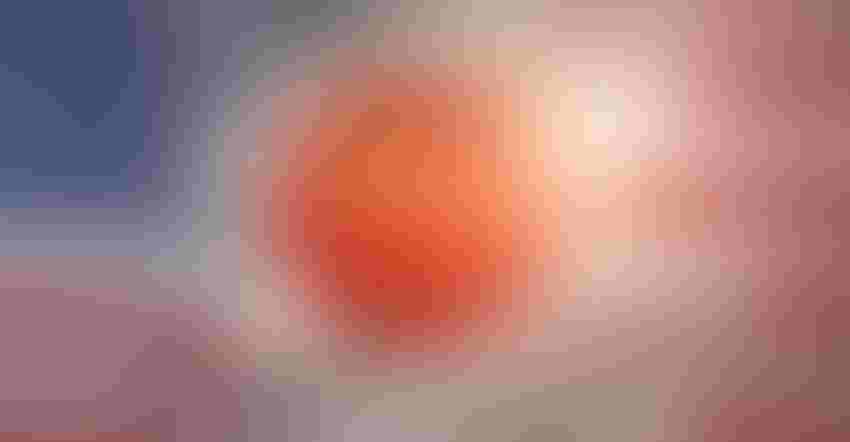 iStock/Getty Images Plus/Bet_Noire
The trade war between the United States and China escalated last Friday when President Trump announced the United States would retaliate by increasing tariffs on Chinese goods and ordered U.S. companies doing business in China to explore relocating their operations elsewhere.
Now China is signaling a possible calming of the trade war.
Last week Trump announced a new tariff on $300 billion of Chinese goods that currently do not have a tariff will be 15% instead of the previously announced 10%. The new tariff goes into effect this Sunday or Dec. 15, depending upon the product. Beginning Oct. 1, the United States will increase tariffs from 25% to 30% on $250 billion of Chinese goods.
The latest retaliation is a result of China announcing it was raising its tariffs on $75 billion of U.S. goods. U.S. agriculture gets hit again with the latest round of tariff increases. Products hit include pork, soybeans, beef, oats, barley, potatoes, apples, oranges, lettuce, tomatoes and almonds.
According to the U.S. Meat Export Federation, the new Chinese tariff rate for U.S. pork will be 72% and 47% on U.S. beef items.
There are now indications that China is signaling a possible calm in the trade war. Yesterday, China says it does not plan to retaliate on Trump's latest announcement of increasing tariff rates. According to media reports, a spokesman for China's Ministry of Commerce says that China was "willing to negotiate and collaborate in order to solve this problem with a calm attitude."
U.S. and Japan reach agreement in principle
President Donald Trump and Japanese Prime Minister Shinzo Abe announced that the United States and Japan have reached an "agreement in principle" on a trade deal concerning agriculture, industrial tariffs and digital trade.
The agreement will cut Japanese tariffs on U.S. pork, beef and other agricultural commodities while delaying the threat of increased tariffs on Japanese auto and auto parts exports. The reductions in tariffs coincide with those under the Comprehensive and Progressive Agreement for Trans-Pacific Partnership and the EU-Japan Economic Partnership Agreement. This levels the playing field for U.S. agriculture. Trump indicates that Japan would increase its purchases of U.S. corn.
The National Pork Producers Council says, "We look forward to rapid implementation of the agreement as international competitors are currently taking U.S. pork market share through more favorable access." NPPC says that Dermot Hayes of Iowa State estimates U.S. exports to Japan will increase from $1.6 billion in 2018 to more than $2.2 billion over the next 15 years.
The National Cattlemen's Beef Association says, "Removing the massive 38.5% tariff on U.S. beef will level the playing field in Japan, and we are very thankful to President Trump and his trade team for continuing to fight on behalf of America's ranching families."
Final details of the agreement are being worked on with the plans to have Trump and Abe sign the agreement next month during the UN General Assembly summit.
Japan imported approximately $14 billion of agricultural goods in 2018 and the U.S. Trade Representative estimates this agreement will increase exports by $7 billion.
USDA to investigate cattle markets
Secretary of Agriculture Sonny Perdue has directed USDA's Packer and Stockyards Division to investigate the cattle markets as a result of the recent fire of Tyson Food's Holcomb, Kan., beef plant. With the uncertainty in the market as a result of the fire, various producer organizations have asked USDA to investigate.
Perdue says, "As part of our continued efforts to monitor the impact of the fire at the beef processing facility in Holcomb, Kan., I have directed USDA's Packers and Stockyards Division to launch an investigation into recent beef pricing margins to determine if there is any evidence of price manipulation, collusion, restrictions of competition or other unfair practices. If any unfair practices are detected, we will take quick enforcement action. USDA remains in close communication with plant management and other stakeholders to understand the fire's impact to industry."
The NCBA says, "Today's announcement by Secretary of Agriculture Sonny Perdue demonstrates the government's understanding of the extreme strain placed on the cattle industry by the plant fire in Holcomb, Kan. We encourage USDA to look at all aspects of the beef supply chain and to utilize internal and external expertise in this investigation. We believe it adds transparency that will help build confidence in the markets among cattlemen and women."
The Holcomb plant processed approximately 6,500 cattle per day.
Trump signs bankruptcy bill
President Trump signed into law the "Family Farmer Relief Act of 2019" which eases bankruptcy rules for farmers. The bill expands the debt cap cover under Chapter 12 bankruptcies to $10 million from the current $4 million.
Source: P. Scott Shearer, who is solely responsible for the information provided, and wholly owns the information. Informa Business Media and all its subsidiaries are not responsible for any of the content contained in this information asset.
Subscribe to Our Newsletters
National Hog Farmer is the source for hog production, management and market news
You May Also Like
---