Perdue strongly supported by agriculture
Perdue strongly supported by agriculture
Legislative Watch: Ag community supports Perdue; bill allowing credit for exports to Cuba; Trump moves to cut regs; move to repeal death tax; Dems name ranking subcommittee chairs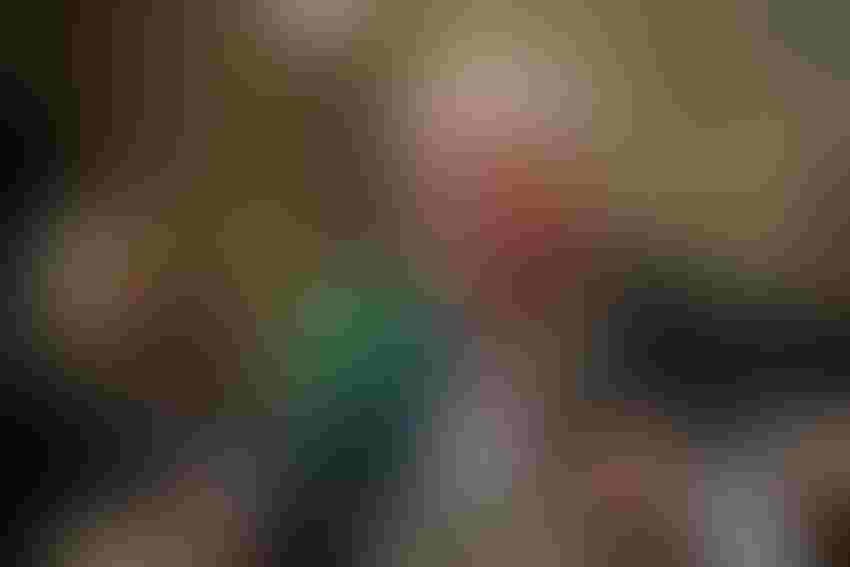 Gov. Sonny Perdue's nomination to be Secretary of Agriculture is strongly supported by U.S. agriculture. In a letter to the Senate Agriculture Committee, 669 agricultural companies and organizations endorsed his nomination.
The group says, "Gov. Perdue has a proven record of effective governing and dedicated service." and "Given his background of growing up on a diversified row-crop and dairy operation in central Georgia, his service in the U.S. Air Force, and his background in founding three agribusiness firms to supply services to farmers, Gov. Perdue is eminently qualified to lead USDA."
Those signing the letter include the American Farm Bureau Federation, National Farmers Union, American Soybean Association, Farm Credit Council, National Association of Wheat Growers, National Cattlemen's Beef Association, National Chicken Council, National Corn Growers Association, National Cotton Council, National Council of Farmer Cooperatives, National Renderers Association, National Turkey Federation and North American Meat Institute.
The Senate Agriculture Committee is expected to hold a hearing on Perdue's nomination later this month.
Senate bill would allow credit for exports to Cuba
Sens. John Boozman (R-AR) and Heidi Heitkamp (D-ND) have introduced the "Agricultural Export Expansion Act" which would allow for private financing of U.S. agricultural exports to Cuba.
Cuba currently imports 80% of its food and increasingly imports from countries that provide credit. Boozman says, "Current law prohibits the financing of agricultural exports to Cuba and requires cash payment up front, essentially preventing U.S. farmers from being able to export their products to Cuba. Lifting the ban would allow private banks and companies to offer credit for the sale of U.S. agricultural commodities to Cuba. This small step would help level the playing field for American farmers and exporters while simultaneously exposing Cubans to American ideals, values and products. This bill is a win-win for American farmers and the Cuban people."
Similar legislation was introduced in the House of Representatives by Congressman Rick Crawford (R-AR).
Trump moves to cut regulations
Following up on one of his campaign promises, President Donald Trump signed an executive order to reduce the number of regulations and the cost of regulations. The executive order states that for every new regulation issued at least two prior regulations be identified for elimination.
The incremental cost of all new regulations finalized in Fiscal Year '17, including repealed regulations, will not be greater than zero unless required by law or approved by the Office of Management and Budget.
Death tax repeal introduced
Legislation has been introduced in the Senate and the House of Representatives to permanently repeal the estate tax. The "Death Tax Repeal Act of 2017" was introduced in the Senate by Sen. John Thune (R-SD) and in the House by Congressmen Kristi Noem (R-SD) and Sanford Bishop (D-GA).
In a letter of support to the legislative sponsors, a group of 131 trade associations and organizations say the legislation would spur job creation and grow the economy. Those signing the letter included the Food Marketing Institute, North American Meat Institute, National Cotton Council, National Council of Farmer Cooperatives and National Grange.
The American Farm Bureau Federation says in a statement supporting the legislation, "Family-owned farm and ranch assets usually are tied to illiquid assets such as land, buildings and equipment. When estate taxes on an agricultural business exceed cash and other liquid assets, surviving family partners have few options other than to sell off farm and ranch assets, jeopardizing the viability of their business."
Currently, the estate tax exemption is $5.49 million and $10.98 million for married couples filing a joint tax return.
Dems name ranking subcommittee chairs
Congressman Collin Peterson (D-MN), ranking member of the House Agriculture Committee, announced that Congressman Filemon Vela (D-TX) will serve as vice-ranking member of the committee. Ranking members for the House Agriculture Subcommittees were named: General Farm Commodities and Risk Management — Rick Nolan (D-MN); Nutrition — Jim McGovern (D-MA); Commodity Exchanges, Energy and Credit — David Scott (D-GA); Biotechnology, Horticulture and Research — Michelle Lujan Grisham (D-NM); Livestock and Foreign Agriculture — Jim Costa (D-CA); and Conservation and Forestry — Marcia Fudge (D-OH).
Subscribe to Our Newsletters
National Hog Farmer is the source for hog production, management and market news
You May Also Like
---