NFWF, Farmers for Soil Health awards $13.6M in new grants
NFWF, Farmers for Soil Health awards $13.6M in new grants
Funding will support technical assistance covering 600,000 acres in 19 states.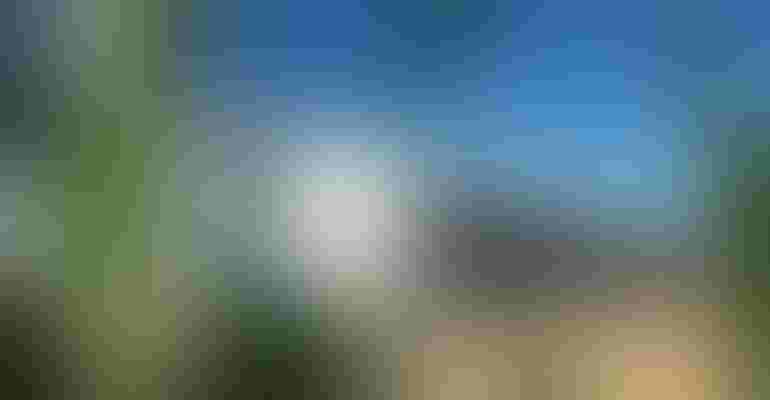 The National Fish and Wildlife Foundation has announced more than $13.6 million in new grants to help agricultural producers implement voluntary conservation practices on farms across 19 states. The grants will generate $1.6 million in matching contributions for a total conservation impact of $15.2 million. 
The grants are supported with a portion of the $95 million awarded by the USDA Partnership for Climate-Smart Commodities to Farmers for Soil Health, a collaboration between National Corn Growers Association, United Soybean Board, National Pork Board and NFWF as the fiduciary partner. 
In partnership with Farmers for Soil Health, NFWF will use USDA funding to offer farmers transition incentive payments and personalized technical assistance. The partnership will further incentivize farmers and help develop new markets through a digital marketplace that quantifies, verifies and facilitates the sale of climate-smart commodities. This work will help Farmers for Soil Health achieve its long-term goal of accelerating cover crop adoption on 30 million acres by 2030.
The 12 grant recipients are state corn and soy commodity organizations or their designated partners. This farmer-led approach will assist farmers as they advance soil health practices, meet sustainability goals and improve profitability. 
"The grants announced today will help conserve our nation's rich soil, water and wildlife resources, while also spurring market-based innovations to incentivize conservation in the long-term," said Jeff Trandahl, executive director and CEO of NFWF. "Innovative, public-private partnerships such as Farmers for Soil Health play a leading role in driving large-scale, lasting advances in conservation." 
Funding will support technical assistance covering 600,000 acres in 19 states. This technical assistance will help farmers plan and implement cover crop systems on fields in corn and soybean rotations. Grantees will also help farmers enroll in the incentive payment and marketplace options. This work enhances wildlife habitat, soil health, water quality and carbon storage while providing agriculture producers with important social and economic benefits.
"These technical assistance programs will help corn and soybean farmers figure out how to best use cover crops on their farms," said Ben West, executive director of Farmers for Soil Health. "All farmers want to be more sustainable and profitable, and these programs will help them do just that."
"For the U.S. pork industry to reach our sustainability goals, the sustainability efforts by the farmers who provide our feed supply will be paramount. We know one of the biggest hurdles to adoption of new practices is technical assistance, and pork producers are very excited to be a partner in an initiative like Farmers for Soil Health that focuses on practical solutions," said Ashley McDonald, assistant vice president of sustainability at National Pork Board.
This is the first NFWF grant announcement as part of the Farmers for Soil Health partnership. NFWF is expected to award at least one more technical assistance grant in 2023. A complete list of 2023 state-level technical grants made through the Farmers for Soil Health partnership is available here.    
Subscribe to Our Newsletters
National Hog Farmer is the source for hog production, management and market news
You May Also Like
---