Net Farm Income to Rise 15% in 2013
Net Farm Income to Rise 15% in 2013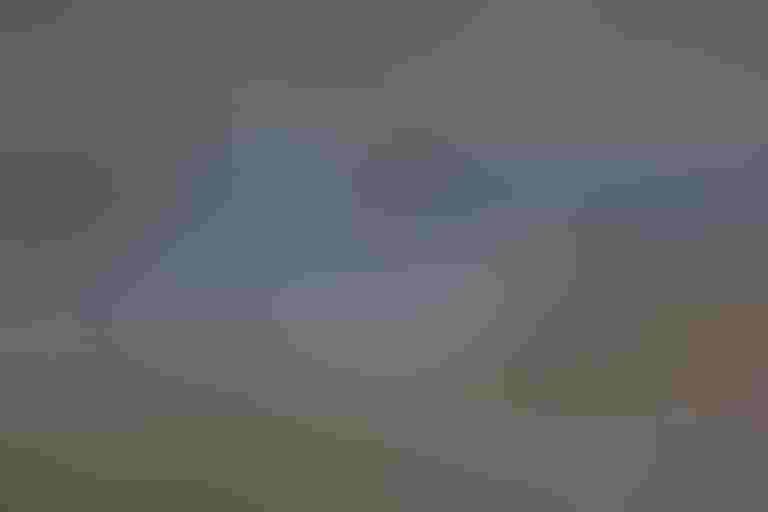 Net farm income is forecast to be $131.0 billion in 2013, up 15.1% from 2012's estimate of $113.8 billion. After adjusting for inflation, 2013's net farm income is expected to be the highest since 1973, according to USDA's Economic Research Service.
Net cash income is forecast at $129.7 billion, down 3.4% from 2012. Not all crops produced in 2013 will be sold by the end of the 2013 calendar year; ERS officials anticipate substantial increases in the annual quantity and value of crop inventories, particularly for corn.
Like what you're reading? Subscribe to the National Hog Farmer Weekly Wrap Up newsletter and get the latest news delivered right to your inbox every week!
As a result, crop cash receipts are expected to decline by nearly 3% in 2013. The projected increase in livestock receipts (5.8%) is not sufficient to offset increasing expenses and lower crop receipts. Nevertheless, after adjusting for inflation, net cash income is expected to remain high by historical standards.
Highlights
Net cash income is forecast to decline by more than 3% from 2012.
Net farm income is forecast to increase 15%, which would result in the highest inflation-adjusted amount since 1973. Unlike net cash income, net farm income includes change in inventories and other adjustments.
The projected $10.9-billion (3.2%) increase in total production expenses in 2013 continues a string of year-to-year increases (except for 2009) that have taken place since 2002.
The value of livestock production is expected to increase by 6% in 2013, with receipts increasing almost 6%.
The value of crop production is expected to rise nearly 6% in 2013, although with large anticipated contributions to year-end inventories, crop receipts are expected to decline almost 3%.
Increases in farm asset values are expected to continue to exceed increases in farm debt, leading to another new record high for farm equity.
Farm financial risk indicators are expected to continue at historically low levels.
Read the rest of the USDA economic forecast at http://www.ers.usda.gov/topics/farm-economy/farm-sector-income-finances/highlights-from-the-2013-farm-income-forecast.aspx
Subscribe to Our Newsletters
National Hog Farmer is the source for hog production, management and market news
You May Also Like
---