Murray's problem-solving earns her Science in Practice honor
Murray's problem-solving earns her Science in Practice honor
Deborah Murray, Veterinary Services manager, with New Fashion Pork likes to act the part of problem solver for her health solutions. That has earned her this year's Science in Practice Award at the Allen D. Leman Swine Conference in St. Paul, Minn.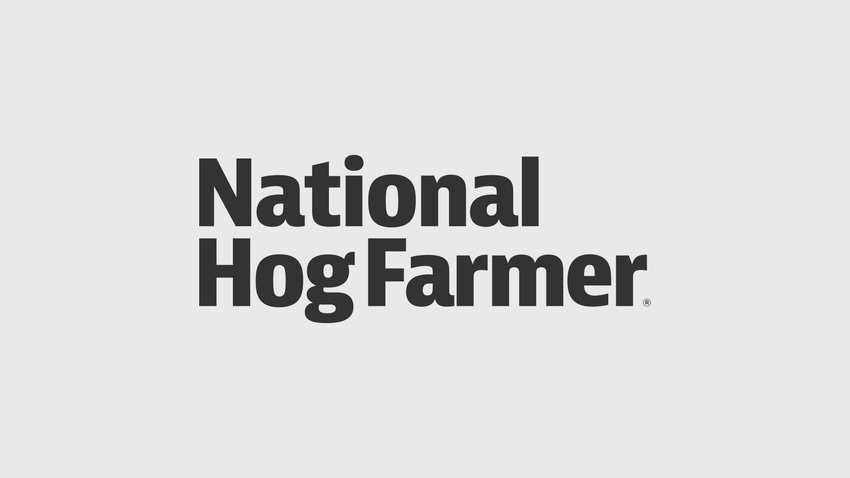 As the Veterinary Services manager for an integrated system with 59,000 sows that markets approximately 1.4 million pigs per year, Deborah Murray has to be on the top of her game in finding solutions to herd health issues as they arise.
Past recipients
1994: Steve Henry
1995: Camille Moore
1996: Scott Dee
1997: Roy Schultz
1998: Alberto Stephano
1999: John Harding
2000: Mike Muirhead
2001: Tim Loula
2002: Luciano Roppa
2003: Montserrat Torremorell
2004: Joseph Connor
2005: Darwin Reicks
2006: Paul Schneider
2007: Jim Lowe
2008: Rodger Main
2009: Laura Batista
2010: Paul Yeske
2011: Gordon Spronk
2012: Julie Menard
2013: Lisa Tokach
2014: Luc Dufresne
2015: Jeremy Pittman
2016: Deborah Murray
Murray has been with New Fashion Pork, based in Jackson, Minn., since 2007 and she relishes the ability to act as a problem-solver for the betterment of herd health.
"I think a lot of it, there is always an answer," she says, "but how you get there … sometimes you take a detour, sometimes you can get there directly, but for me it's getting to that conclusion where we made progress, we fixed the disease, or we solved the health issue in the flow. Working together with the people in the company to get that done, that teamwork I really enjoy."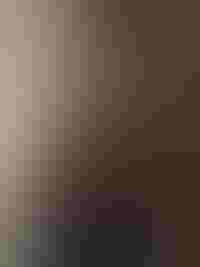 That dedication to the swine she cares for and the entire industry are traits that earned her the Science in Practice Award presented by Zoetis Monday morning at the Allen D. Leman Swine Conference. This annual award is presented to an individual who has demonstrated or shows promising research productivity in production and disease, and who has made contributions to the creation and dissemination of new knowledge for the betterment of the swine industry. The recipient of the award will be a veterinarian whose major responsibility is moving research into the field, and not the creation of the research.
In addition to the importance of solving herd health issues, Murray sees the greater good in sharing information that can help the entire U.S. swine industry. As she says, "just like children, it takes a village to raise pigs."
Striving for answers is what drives Murray in her current position. "Trying to dig, find the pieces of the puzzle, that's very satisfying, finding answers is what keeps you going. How can you improve, how can we make progress?"
Every year the Leman Swine Conference presents plethora of information, and Murray looks at it, and other such conferences, as great ways to glean knowledge. "You have to be open to receive new information. It's a give-and-take, it makes us all better," she says, with her main take home being "it's a lot of little things that can lead to problem solving. It might be that one piece of the puzzle that you had missed … furthering your education, being open to different opinions, different systems. What can I bring back into the system?"
Murray's interest in veterinary medicine was born on her family's diversified livestock and crop farm near Sherburn, Minn. In 2006 Murray graduated from the University of Minnesota College of Veterinary Medicine, where she also received her Certificate in Swine Medicine. She is the 2012 recipient of the American Association of Swine Veterinarians Young Swine Veterinarian of the Year. She also completed the Executive Veterinary Program in 2016.
"Because of her dedication to improve swine health and production along with her commitment to research, we're pleased to honor Dr. Murray with this award," says Michael Kuhn, DVM, MBA, director, U.S. Pork Technical Services, Zoetis. "I am confident that Dr. Murray will continue to positively influence the pork industry with her innovative thinking and passion for pig health."
Prior to coming to New Fashion Pork, Murray practiced as a mixed animal veterinarian with Marcus Remsen Veterinary Clinic in Marcus, Iowa.
She and her husband, Will of 15 years, live in Jackson, Minn., with their son, Weston, and foster daughter, Kayla.
Subscribe to Our Newsletters
National Hog Farmer is the source for hog production, management and market news
You May Also Like
---