Murphy-Brown Plans Renewable Biogas Project
Murphy-Brown Plans Renewable Biogas Project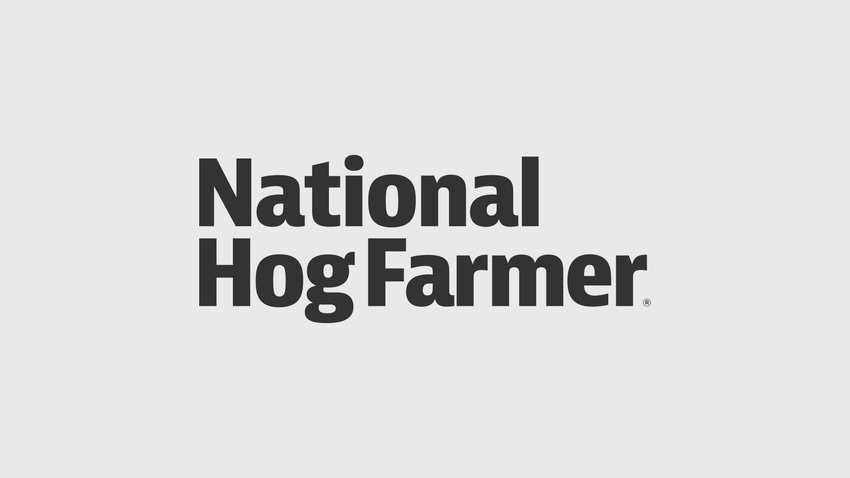 Murphy-Brown of Missouri, LLC (MBM) and Roeslein Alternative Energy, LLC announced today their joint plans to develop a $100 million renewable biogas project in northern Missouri. Murphy-Brown is the livestock production subsidiary of Smithfield Foods, Inc.
The project is a unique and innovative model for sustainability that will demonstrate how underutilized agricultural resources can create renewable fuel, benefit the ecosystem and generate economic opportunity, the company said in a news release. The joint venture envisions combining technology and animal waste to optimize alternative energy production for regional distribution.
Biogas, also called renewable natural gas, is created when organic matter decomposes without oxygen present. Biogas will be harvested from MBM finishing farms in northern Missouri using state-of-the-art anaerobic digestion technology developed and installed by Roeslein Alternative Energy, LLC.
Keep the most in-depth pork production information available at your fingertips! Download our Blueprint app today.
Roeslein has engaged investment banking firm Stern Brothers & Co. to underwrite the entire financing for this project. The Missouri Clean Energy District's PACE program is being reviewed as a financing option. Construction is scheduled to begin in the spring of 2014.
"This is an important sustainability project for Murphy-Brown of Missouri. Not only does it demonstrate our ongoing commitment to the environment and to our neighbors, but it also allows us to make facility upgrades that are good for our employees, our animals and the continuous improvement of our business in northern Missouri," said Michael Rainwater, general manager of MBM.
"This capital project is a robust investment in our northern Missouri operation, producing additional good-paying jobs and promoting economic development that is vitally important to our region," Rainwater said.
"All of us at Smithfield Foods are tremendously proud of the many people at Murphy-Brown and Roeslein Alternative Energy who have already worked very hard on this project, and we're looking forward to the day when Missouri residents will benefit from this innovative source of biogas energy," said Dennis H. Treacy, Smithfield's chief sustainability officer.
Impermeable synthetic covers will be placed on existing nutrient treatment lagoons, and barn scraper technology will be utilized to deliver raw nutrients of livestock waste to covered lagoons. Alternative fuel equipment will then harvest and commercialize biogas produced inside the lagoons. The biogas will then be utilized as a renewable, green energy resource.
"Environmental benefits from this project will be significant," explained Rudi Roeslein, president of Roeslein Alternative Energy and CEO of Roeslein & Associates, a global leader in systems integration specializing in sophisticated modular construction.
"Utilizing proven anaerobic digestion technology, we expect to achieve reduced greenhouse gas emissions, shrink MBM's carbon footprint, eliminate rainfall effects on treatment systems, all while capturing a valuable and renewable biogas energy resource," Roeslein said.
The anaerobic digestion process modules will be fabricated by Roeslein & Associates' wholly-owned subsidiary, Roeslein Manufacturing, in Red Bud, IL. Funding for these projects is not being provided by Smithfield Foods or MBM.
You might also like:
Utah Finishing Farm is Environmental Steward Winner
Manure Digester Means Nebraska Farm is Powered by Pigs
Environmental Steward Award-Winning Iowa Farm Powered by Wind Energy
Subscribe to Our Newsletters
National Hog Farmer is the source for hog production, management and market news
You May Also Like
---