McConnell concedes farm bill will not be done in September
McConnell concedes farm bill will not be done in September
Legislative Watch: Many provisions expire on Sept. 30; EATS Act faces significant pushback in Congress; Bill introduced to reform presidential trade powers.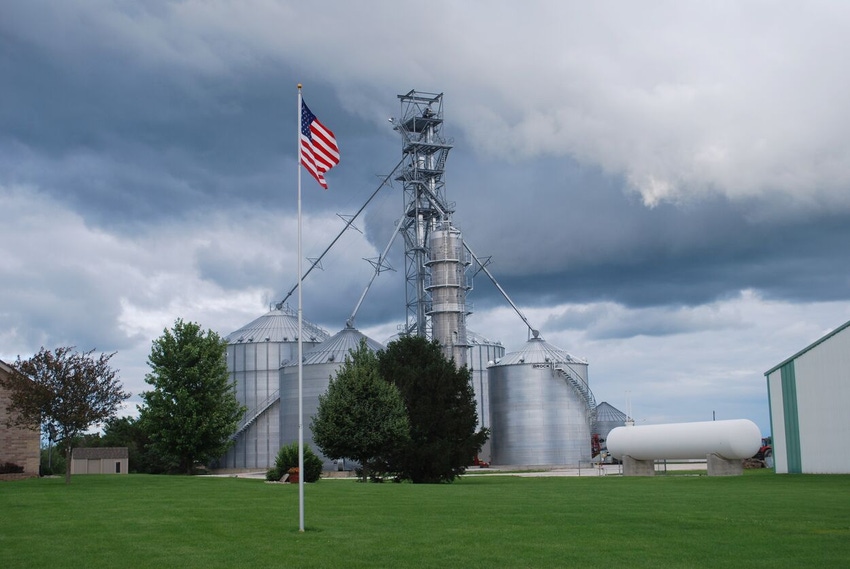 In comments Thursday to the Kentucky Farm Bureau, Senate Minority Leader Mitch McConnell (R-Ky.) acknowledged that a new farm bill will not be completed before the current one expires Sept. 30. McConnell said a new bill will happen "not before Sept. 30, but we'll all put that together and look out as best we can for rural and small-town America priorities."
Questioned about McConnell's statement, a spokesperson for Senate Agriculture Committee Chairwoman Debbie Stabenow (D-Mich.) told Roll Call, "The committee is continuing to work toward a bipartisan bill that can be signed into law by the end of the calendar year. It is not uncommon for Congress to pass the September 30th deadline without passing an extension of the farm bill. This is what happened in 2018, when Congress did not pass an extension, and the farm bill was signed into law in December."
Many provisions of the current farm bill, passed in 2018, expire on Sept. 30. However, farm policy experts generally agree that significant impacts would not be felt by most farmers unless the law is not extended or reauthorized by early spring. Congress is currently in the middle of its annual August recess and will return to Washington after Labor Day.
EATS Act faces significant pushback in Congress
Legislation intended to stop state regulatory overreach into pork and other livestock farming met with strong opposition this week. After California's Proposition 12 was upheld by the U.S. Supreme Court in May, members of Congress ramped up efforts to neutralize state laws they see as impeding interstate commerce. Numerous farming groups rallied around the Ending Agricultural Trade Suppression (EATS) Act, introduced by Sen. Roger Marshall (R-Kan.) and Rep. Ashley Hinson (R-Iowa), including the National Pork Producers Council and American Farm Bureau Federation.
On Monday, 170 members of the House of Representatives, including five Republicans, sent a letter to House Agriculture Committee Chairman Glenn GT Thompson (R-Penn.) and Ranking Member David Scott (D-Ga.) opposing the EATS Act. The signers urged Thompson and Scott not to include the language in the farm bill, saying it "could harm America's small farmers, threaten numerous state laws, and infringe on the fundamental rights of states to establish laws and regulations within their own borders."
EATS Act opponents have pointed to a Harvard study that found the legislation could cause unintended harm. Monday's letter echoes those sentiments, saying, "The EATS Act goes beyond overturning Proposition 12 to threaten many other state laws. The bill is particularly draconian in that it aims to negate state and local laws even if there is no federal standard to take their place, creating an overnight regulatory vacuum. … A sample of categories that could be impacted includes measures to protect against invasive pests, prevent infectious diseases, improve food safety, address agricultural concerns such as seed standards, and promote animal welfare and consumer protection regarding puppy mills and pet food."
Bill introduced to reform presidential trade powers
A bipartisan duo in the House of Representatives recently introduced a bill to reform Section 232 of the Trade Expansion Act of 1962. Representatives Mike Gallagher (R-Wis.) and Don Beyer (D-Va.) have proposed the Congressional Trade Authority Act, or CTA, to "reassert Congress' voice in trade policy," according to Gallagher.
President Trump used Section 232 authority to impose tariffs on imports such as steel and aluminum, drawing concern from some experts who say they cost consumers far more than they saved in domestic jobs. Under the CTA, Section 232 retaliatory tariffs would have to be presented for Congressional approval before going into effect, stripping the President of unilateral power to impose sanctions.
In a statement accompanying the introduction, Gallagher said, "Congress' penchant for ceding its constitutional authorities to the Executive Branch has left the institution weak and the country increasingly governed by executive fiat. This bipartisan bill takes a step to reverse this trend by restoring our voice in the tariff process and what constitutes a national security threat under Section 232. Whether it's spending, war powers, or trade, it's far past time for Congress to reassert itself as the dominant branch of government and claw back its Article I authorities."
Subscribe to Our Newsletters
National Hog Farmer is the source for hog production, management and market news
You May Also Like
---