Maximizing people and processes to transform individualized pig care
Maximizing people and processes to transform individualized pig care
Three simple steps to world class results.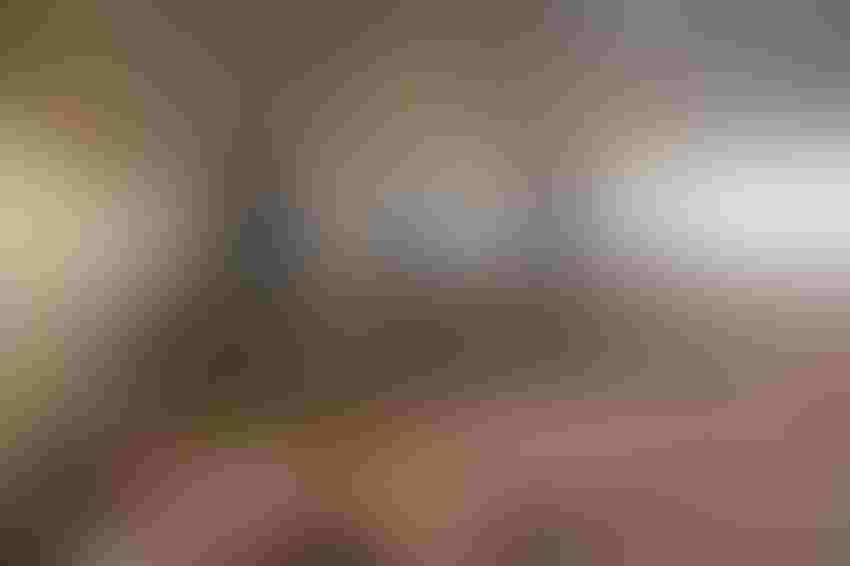 World class sounds complex. What does it mean and who does it apply to? We're not an S&P 500 company or even have more than 50 employees. This falls in the N/A category for sure, but wait!
When I say "world class," its those that are very best in the world at providing the product or service in the industry they're in. It doesn't require a certain level of revenue or headcount.
And as a matter of fact, if you execute these three simple steps at a high level you can be on your way to world class results as well.
#1(a). Make external customers feel like internal business partners
The critical first step is understanding who we are working for and understanding what they value in their world. If you have read How to Win Friends and Influence People (Carnegie, 2022) you already know that without your ability to show genuine interest and care in someone else's goals and priorities, you have placed yourself in a difficult position in your ability to serve others.
So without a doubt, step No. 1 is critical in our ability to understand the position and priorities of others.
If it's an external customer, one of the biggest inhibiting factors is the mutual trust and ability to be candid between you and them.
One thing I have been able to value in the relationships with vendors in the past and current producers I support with Pig Flow is their willingness to be open. Without earning trust as a vendor that provides a service or product you'll never understand the true opportunities your customer is looking to achieve or their current pains that provide you the ability to analyze for possible growth.
Without being candid about your current position and goals as a producer, you're creating a guessing game for the vendor on the best way to help you and your organization.
If the vendor and customer are stuck in a position of lack of transparency and collaboration, you both lose.
#1(b). Serving your internal team isn't a one way flow
Internal customers can be production, IT, HR, finance, feed, etc. and all have a relationship and reliability of one another in order to succeed. Now the No. 1 function of the support teams is to support our team in the farm, but this doesn't go without a mutual respect and collaboration in order to run the most efficiently.
Without good communication and empathy for each other, we will ultimately falter and increase costs due to inefficiencies within our system. So while it is their job to deliver feed, process new hire paperwork, or file records and create reports, it is the production team's responsibility to work within the processes as well.
If the support team is limited by their comfort zone or creates unnecessary complex support processes, this adds to the total cost and frustration in one way or another.
Again, the first step is to understand who you are working for and not with … I said that right, because if we provide a "giving" momentum within our relationships, as if you are working "for them" to improve their day, it will end out more successful.
Giving often ends in reciprocity.
#2. Clarity comes from questions
The second simple step is to focus on asking great questions and finding out what is the end outcome they truly desire. Too often we stop at the surface level of what they are looking for. Is it reduction in stillborns? Is it feed quality? Is it employee turnover?
Or is it deeper?
What about net profits, higher quantity and quality of wean pigs, improved farm culture and quality of work?
If we are too stuck on what the initial response is, we inhibit each other from making improved strategic decisions. It's coming into the middle or end of a process they are already engaged in without starting from the beginning and identifying the best way to achieve the end result.
You may be able to find a way to contribute to their total end goal (net profit) but maybe not the initial response (improved feed quality).
So try to ask an additional three to four questions following the initial response. Yes, be professional and open, not a robot without dialgue, but dig until you both find out what is true.
Focus your questions on:
True current state (performance and process).

Validation of the process (Do they know if they are actually executing?).

Desired end outcome and what it means to them.
I stated "validation of the process" in the middle as it's a critical element. There are moments in my career in human resources, safety, operations, and now with our producer teams that are supported by PigFlow in their farm that we have saved time, money and frustration by stopping a change in process and focusing more on validation of the execution of their current process.
This has resulted in reallocation of labor, increased return on talent, improved production and reduced wasted actions with minimal returns.
How? Ask the right questions.
It may be too simple, but we can only improve in profitability in a company by selling more items at the same margin or increase the margin per item. If we've nailed it, we can do both.
Think about that same structure in your customer's business function and ask one question: How can improved throughput per energy be exerted? Which leads me to the third step: build the machine for the results not the flash. 
#3. Shortest time and minimal gas to the destination
You now know who you are working for, what they are currently doing and the end result they truly want. So don't take them on the synic path or take them through your area of expertise to show them what you know. You need to identify if there is a way for you or your team to bring them to the end result consistently with the highest return on time possible.
Instead of working backwards and attempting to trim down the current process, sit back and ask "how can we achieve this in the simplest of ways?"
In order to achieve this you need to consider three elements to be aligned.
Cost (energy, monetary and time).

Consistency of quality results.

Ease of day-to-day execution.
Every industry, line of business and location will have their own considerations when evaluating these three and would be far too in depth for this five minute read.
In summary
Genuinely care and learn more about who you are working for.

Understand the end result they desire and why.

Build a sustainable simple system for results.
Recruitment, lawnmowing, commercial fishing and yes … pork production all apply. These three steps can be applied at a company-wide level or a department level.
So today ask your team, department or business unit, how do we execute these three simple steps at each level of our business? Then take your first step to achieving your interpretation of "world class" results.
If you're interested in discussing further, feel free to contact me via email.
References:
Carnegie, D. (2022, September 25). How to win Friends & Influence People (100th Printing). SIMON & SCHUSTER.
Source: Barrett Eller, who is solely responsible for the information provided, and wholly owns the information. Informa Business Media and all its subsidiaries are not responsible for any of the content contained in this information asset.
Subscribe to Our Newsletters
National Hog Farmer is the source for hog production, management and market news
You May Also Like
---