Living in COVID-19 times, let's not make it ASF times too
Living in COVID-19 times, let's not make it ASF times too
African swine fever continues to make a dent in pig populations in India, Poland, Asia and beyond.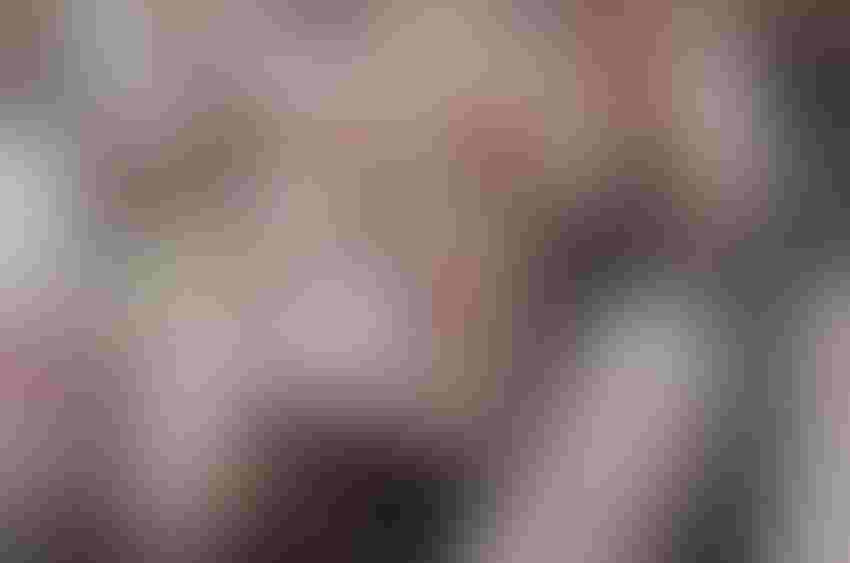 Sixteen weeks ago, and before COVID-19 became the "new normal," I attended the American Association of Swine Veterinarians Annual Meeting in Atlanta where I had the opportunity to hear Clayton Johnson's top five biosecurity strategies for preventing African swine fever. At that time, the director of Health at Carthage Veterinary Service Ltd. warned the audience that as ASF gets closer, it's important U.S. pork producers do not become complacent.
Now as communities and states start to open back up from COVID-19 quarantines, I hear health experts warning people to not get too complacent with their own "biosecurity" protocols in protecting themselves and others from coronavirus. Whether we are talking about animal or human health, it always seems to come back to the people, the protocols and consistent implementation or simply, not letting your guard down.
With COVID-19 drowning out other news today, I am thankful for organizations such as the National Pork Board, National Pork Producers Council, Swine Health Information Center and AASV that are keeping us on our toes and up-to-date with the latest pork industry information, especially regarding ASF. Because, as Johnson pointed out way back in March, half the world's swine population has been wiped out due to ASF. And according to the latest Pork Checkoff Foreign Animal Disease Preparation Bulletin, ASF is continuing to make a dent in India, Poland, Asia and beyond.
Authorities in India officially reported ASF to the World Organization for Animal Health last month after tests confirmed pigs on several farms were positive for the disease in the far northeastern states of Assam and Arunachal Pradesh. In all, the official OIE report showed 10,920 infected pigs in the affected districts of both states and deaths of 3,701 pigs with 4,199 cases. The report further showed a mortality rate of 34% and a fatality rate at 88% due to ASF.
On June 15, the Polish Central Veterinary Inspectorate reported 23 pigs and one sow on a backyard farm were confirmed ASF-positive by the country's National Veterinary Institute, the National Research Institute in Puławy. The animals were found on a farm near the village of Ratowice, which is about 13 miles east of the closest known cases of ASF in wild boar. This is 78 air miles from the border with Germany, the European Union's largest producer of pork and the second largest EU pork exporter to non-EU countries after Spain.
German officials and producers have been quite worried with their eastern neighbor's ASF status and rightfully so. ASF has been confirmed in wild boar as close as six miles from the German border.
The German states of Brandenburg and Saxony have both built fences along the border with Poland to prevent wild boars from entering. Saxony also recently heightened measures for hunters, who must now report every wild boar found dead and any wild boars that have been killed.
In mainland China, Vietnam, Indonesia, the Philippines and nearby nations, ASF continues to cause issues in both domestic and wild pig populations. Recent reports indicate 4,000 pigs have been culled this year in Vietnam due to ASF. Officials place the blame on poor biosecurity and the failure to report sick pigs to the proper authorities.
However, the FAD Preparation Bulletin did offer a bit of good news from Asia — the OIE has reported known ASF cases in Mongolia, Cambodia and Myanmar have been resolved.
While we wait for a bit of good news on the COVID-19 front, let's not let our guard down on ASF. The U.S. pork industry needs to continue to remain vigilant in efforts to protect farms and to prevent the spread through all ports of entry.
Subscribe to Our Newsletters
National Hog Farmer is the source for hog production, management and market news
You May Also Like
---