Is there a COVID-19 silver lining?
Is there a COVID-19 silver lining?
Will assistance come soon enough and be ample enough to save producers?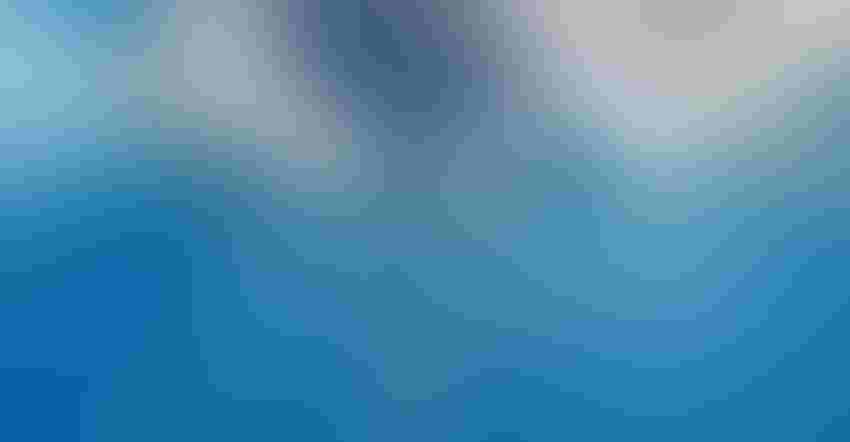 Old timers always seem to long for the good ol' days? Will 2020 ever be looked upon as the good ol' days?
If you have read my blogs with any regularity, you may have caught on that I try to put a positive spin on things; even in dire times I try to find the silver lining.
Finding the silver lining to the COVID-19 situation is becoming increasingly hard. People are getting sick and dying, pork plants are closing, producers are being faced with making some hard decisions — Decisions harder than they are normally faced with.
There are always tough times for producers, but agriculture has been hit with multiple whammies these past few years. It's hard to keep track of what and when things turned sour. Trade pacts were on the chopping block, or at least on the renovation block, even before President Trump was elected. Let the record show that Democrat candidate Hillary Clinton also wished to have the North American Free Trade Agreement tuned up, so don't think we're getting into a political blame-game here.
Well, as we all know, some trade deals were pulled out of, some were reworked, but yet others have been created.
Trade turmoil coincided with African swine fever spreading across China, Asia and Eastern Europe. U.S. pork producers should have been printing money as ASF presented a need for pork globally, but high tariffs, counter tariffs and trade blocks prevented American pork from reaching foreign customers.
The U.S. government came through with packages sending aid to the nation's pork producers. While producers were grateful for any and all assistance, the loud-and-clear message was that producers wanted and needed "trade not aid."
The calendar flipped to 2020, and things started to look up for producers, as trade deals were being ironed out and enacted, but then there was rumbling of this human disease that started in Wuhan, China.
Well, we know now that what became known as COVID-19 just like most things that originate in China, did not stay there. As we also know, this coronavirus has taken the world by storm, and we have seen the human impact wreaking havoc on the food supply chain. Meat processing plants (pork is not the only meat affected) are shutting down or slowing down due to workers falling ill and others afraid to show up for their shifts lest they also become infected.
The "trade-not-aid" mantra has now turned to not wanting aid, but rather, producers now needing aid.
By now you undoubtedly have heard the dire economic forecast numbers that hog farmers will lose $37 per hog marketed for the remainder of the year, or $5 billion collectively. Coming into 2020, forecasts showed producers to have a "decent" year.
That promise turned ugly fast, and the assistance needs to come even faster. Hog producers are doing what they do best, and that is producing quality, nutritious pork for domestic and international consumers. The problem with processing plant disruption, the hogs cannot get to market to be processed to be put on peoples' plates.
USDA has purchased pork products to get some of that into the hands of the public who are in need of good meals. "We are thankful for USDA commodity purchases, a step that will hopefully help move a backed up supply of pork to those who need it, creating much-needed plant capacity to harvest market-ready hogs that have lost value as they have backed-up on farms because of COVID-19," National Pork Producers Council President Howard "A.V." Roth, a hog farmer from Wauzeka, Wis., said in a statement last Friday, responding to $3 billion in ag products purchases. It was also announced that hog farmers would also be receiving $1.6 billion in direct payments.
One-point-six billion dollars. That sounds like a lot of money; that is a lot of money. More than I will ever see in my lifetime, but will it be enough?
"We fear the lifeline so desperately needed will fall short of what is truly needed. While the direct payments to hog farmers will offset some losses for some farmers, they are not sufficient to sustain the varied market participants, including those who own hogs as well as thousands of contract growers who care for pigs. All of these participants have made sizable investments in a U.S. pork production system that is the envy of the world. Many generational family farms will go bankrupt without immediate financial aid," Roth went on to say in the NPPC statement "Our farm sector is made up of different market participants who are dependent on one another to maintain profitable operations. Unlike other industries that have received COVID relief aid without restrictions, many of our hog farmers have been left behind. Without quick action to extend support where it is needed most, we will see pork industry consolidation, a decline in healthy competition that drives innovation and the loss of a relished rural lifestyle for many farm families."
These are desperate times. Hopefully assistance, processing plants reopening and getting get back to full speed or other solutions, will come soon enough to get all producers back on their feet.
Will that be the silver lining we're all looking for?
Subscribe to Our Newsletters
National Hog Farmer is the source for hog production, management and market news
You May Also Like
---