Iowa Select Farms and the Deb and Jeff Hansen Foundation Launch "Haul Out Hunger" Campaign
Iowa Select Farms and the Deb and Jeff Hansen Foundation Launch "Haul Out Hunger" Campaign
Iowa Select and Deb and Jeff Hansen Foundation make 28-ton pork loin donation to food pantries.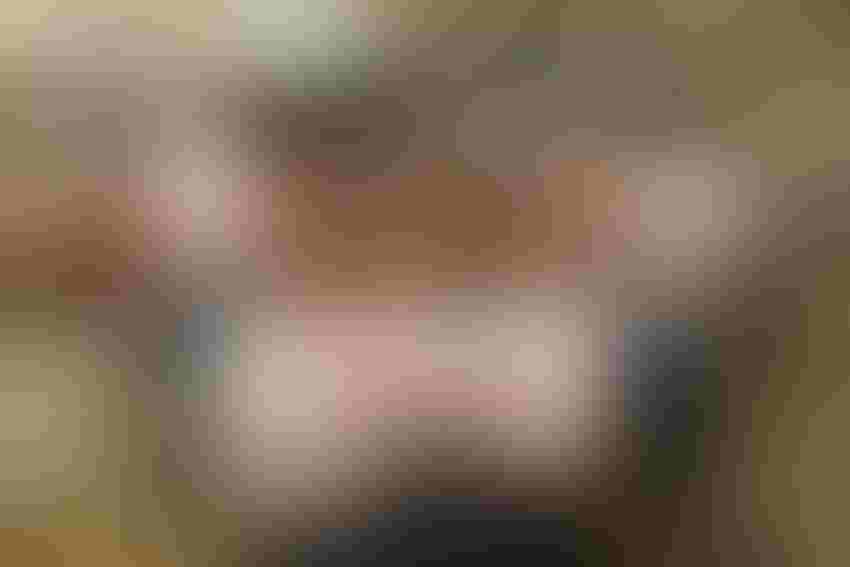 Representatives of the Deb and Jeff Hansen Foundation and Iowa Select Farms hand-delivered 300 pounds of pork loins to the Britt Area Food Bank in Iowa. The donation was part of the Haul Out Hunger program, an effort to alleviate food insecurity in rural communities through the donation of 28 tons of nutrient-rich pork to 98 pantries across Iowa.
Iowa Select Farms
Iowa Select Farms and the Deb and Jeff Hansen Foundation announce the kickoff of their "Haul Out Hunger" program which will conclude with the donation and delivery of 56,220 pounds of fresh pork loins to food pantries throughout Iowa.
The "Haul Out Hunger" program continues the long-standing efforts of Iowa Select Farms and the Deb and Jeff Hansen Foundation to support local food pantries and also to highlight and build awareness of food insecurity issues in Iowa. "With schools closed for the summer and holiday donations mostly gone, it's tough for food assistance programs to keep their shelves and freezers full during the summer months," says Jen Sorenson, communications director for Iowa Select Farms. "That's why we choose to conduct the 'Haul Out Hunger' program at this time."
Deliveries at many of the food pantries were live-streamed on the Iowa Select Farms Facebook page and featured on the company blog. "It's important to recognize the effort displayed by each pantry's volunteers, highlight the story of each pantry and the families they serve," Sorenson says. "Without their dedication, organizing and conducting programs like 'Haul Out Hunger' would not be possible."
"In the summer it's especially hard to keep our shelves stocked," says JoAnne Vandyne, director of Southern Central Iowa Community Action Program in Wayne County. "We get offerings of canned goods and cereal, but a donation of meat like this — never. We have to buy meat to stock protein in our pantry, which is expensive. This is such a blessing for our small community."
The 2017 campaign began at 8 a.m. on June 20 with the delivery of 15 cases of pork loins to the Centro Cristiano Vida Nueva food pantry in Belmond. It will wrap up 98 food pantries and more than 3,600 miles later on July 5 with the delivery of 12 cases to the Emmet County Upper Des Moines Opportunity Food Pantry in Estherville, Iowa.
Throughout the three-week "Haul Out Hunger" program period, Iowa Select Farms employees will deliver 937 cases containing 11,244 fresh pork loins weighing a total of 56,220 pounds (28 tons) helping alleviate food insecurity issues for 11,244 families. They will also travel more than 3,500 miles throughout the state to 98 food pantries and community shelves located in 67 Iowa communities.
The boneless pork loins are approximately 4.5-5 pounds each and can feed 24 people a 3-ounce serving of pork. The pork loins donated through the 2017 "Haul Out Hunger" program will provide nearly 300,000 servings to Iowa families; nearly 70,000 more than the 2016 donation.
 A 16-page booklet to provide families with information about how to properly store, handle and prepare the pork accompanies each loin. The booklet also contains a collection of easy and economical recipes for families to prepare the pork loin into a full meal, and even stretch it into several meals.
 About the Deb and Jeff Hansen Foundation
The Hansens, who founded Iowa Select Farms and New Modern Concepts in Iowa Falls, Iowa, established the Deb and Jeff Hansen Foundation in 2006 to create programs and resources to relieve hunger, show gratitude to members of the Armed Services and their families and strengthen efforts to find a cure for childhood cancer while improving the quality of life for cancer patients.
Subscribe to Our Newsletters
National Hog Farmer is the source for hog production, management and market news
You May Also Like
---