Illinois governor signs bill allowing excused absences for 4-H, FFA students
Illinois governor signs bill allowing excused absences for 4-H, FFA students
Attending work-based learning events will count towards school attendance.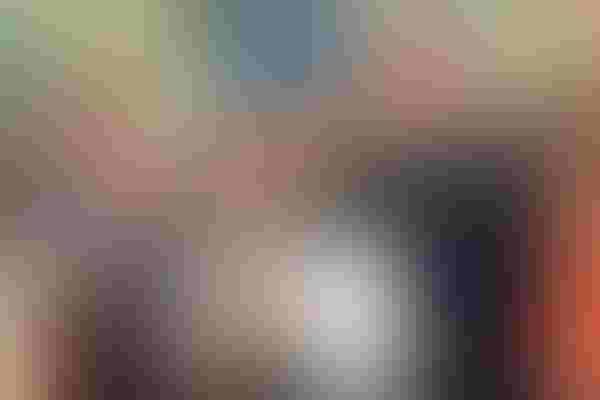 University of Illinois Extension
Calling it "a major win" not just for the state's students but also for the future of the state's agriculture industry, Illinois Governor JB Pritzker signed a law this week allowing students attending work-based learning events like 4-H and FFA programs to count program participation towards school attendance. The bill advances the administration's work to encourage Illinois students to pursue workforce and career development learning while in school.
"Agriculture is our number one industry, and it's the pride of Illinois. But in order to ensure its prosperous future, we must invest in the next generation of agricultural leaders," said Gov. Pritzker. "House Bill 3814 will allow students attending agricultural learning events to count that towards their school attendance. These learning opportunities cultivate professional development and responsibility in our youth, and their hands-on experiences ought to count towards their education."
FFA and 4-H programs encourage both urban and rural Illinois students to participate in hands-on projects across agricultural, STEM, and business development sectors. Students who participate in work-based programs have been shown to make healthier and safer choices and give back to their communities long-term, fostering a culture of collaboration and hard work at a young age.
The bill amends the Illinois School Code to allow students who miss traditional classroom days for events in work-based learning programs to have those events counted towards overall school attendance. The student's parent or legal guardian are to be responsible for obtaining assignments missed while the student was participating in an eligible program.
Illinois 4-H youth leaders and staff were on hand in support of the bill signing, with 4-H Youth Leadership Team Chair Naomi Dolan of Vermilion County providing remarks on behalf of 4-H.
"Through 4-H, members have the opportunity to develop a wide range of career skills including leadership, communications, problem-solving, and entrepreneurship skills," shared Dolan. "These and other skills learned through 4-H are valuable in the workforce regardless of their chosen career path. In addition to career skills, 4-H members develop a strong work ethic, a sense of responsibility, and a commitment to community service, which are all qualities employers look for in potential employees. This bill allows 4-Hers and FFA members to freely participate in programming during a prime time in their lives when college, career, and personal development events are essential in ensuring their future success."
In 2022, Governor Pritzker announced all students enrolled in an agriculture class would have their FFA dues paid by the state, resulting in an increase in membership from 23,000 to over 41,000 participants. This year, Illinois State FFA Officers served as Grand Marshals for the annual Twilight Parade at the Illinois State Fair.
"Programs like FFA and 4-H are essential to the future of Illinois, providing our young people opportunities to reach their full potential in agriculture to take our state to the next level," said Lt. Gov. Juliana Stratton. "Our administration is committed to expanding the pathways and creating bridges so that every child can be a part of Illinois' number one industry. Ensuring access to a well-rounded Ag education, including work-based experiences like on our fairgrounds, is how we build up the future Ag leaders of tomorrow."
Subscribe to Our Newsletters
National Hog Farmer is the source for hog production, management and market news
You May Also Like
---