How do I manage through uncertainty?
How do I manage through uncertainty?
So many negatives, yet pork exports offer glimmer of hope. Start year-end planning with your lender.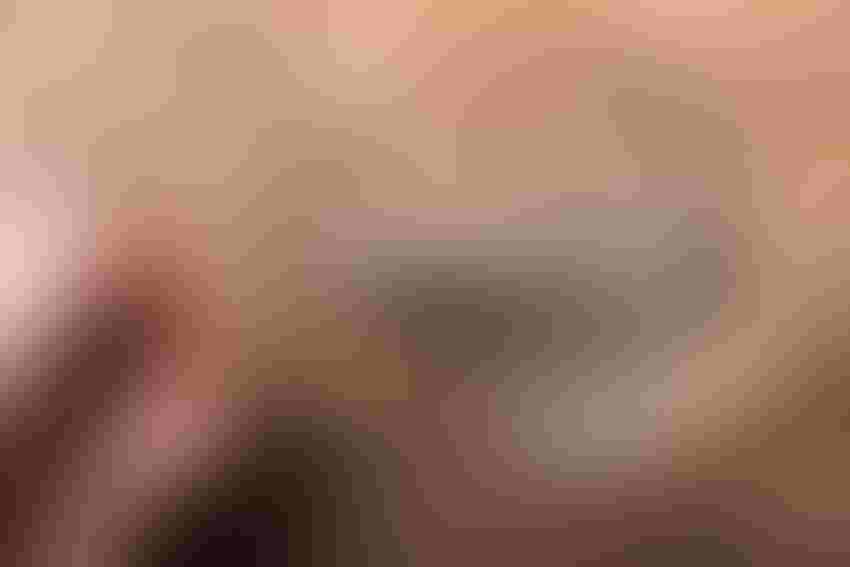 The swine industry just isn't getting any easier! With all the information coming your way from every direction, it can feel like there are more questions than answers.
First, African swine fever has been reported at several different locations in China. South Korea stated it received product from China that contained the disease. There continues to be valid concerns about feed ingredients sourced from China and an ever-escalating trade war that continues to depress current prices and increase U.S. product costs abroad.
Now, for the good news! Exports continue to remain strong despite the trade war. It was reported that the United States and Mexico agreed to a new trade agreement. Hopefully Canada will reach a similar agreement. Additionally, ASF could provide some opportunity to dramatically increase exports in the future to China.
U.S. cost of production continues to be lower than the rest of the world, giving us a long-term advantage when trade agreements are negotiated with Japan and other countries. Lastly, the market is starting to move higher. December hogs, which put in a low of $43.80 early in August, have now added $13 and reached a high of $57.60.
That may not seem like good news since it is still lower than the cost of production, but what it has done is push 2019 back to a slight positive margin. Current margins for 2019, while not spectacular, are at least positive at about $3-$5 per head for the year.
With that said, when do you start to look at locking up some of your production for 2019? This is a difficult question considering we are looking at a potential disease outbreak in Asia that could make porcine epidemic diarrhea virus look like the common cold. We all remember 2014 and what happened to the markets when PEDV hit the United States. Most producers had their hogs hedged and had a hedge loss of $18 per head that year. What you need to remember is the average producer still made $39 per pig in 2014. I recommend you still follow your marketing plan and if you have the opportunity to lock-up profits in 2019 to execute those plans.
For those who continued to follow their marketing plans post-PEDV in 2015 they had hedge gains of almost $12 per head. Trying to outguess markets and what impact a disease in another country will have on your profitability may seem intriguing but is also speculative. If this market continues to push higher as the result of ASF in China and we can come to an agreement with other countries on trade deals you will always be able to hedge your hogs for a higher price in the future. I know everyone wants to hit the home run, but being around for the end of the game is all that matters.
Year-end planning
Year-end is fast approaching, and we are starting to have discussions with clients about tax planning. This year, more than ever, I encourage everyone to have meetings with your tax accountant sooner this year. With the new tax law, it is important to understand which changes may impact your operation.
Additionally, it's always a good idea to be prepared to meet with your lender to discuss your tax plan and capital needs for year-end tax planning. If you are considering deferring hog sales, prepaying expenses or buying corn at the end of the year, be prepared to have a cash flow projection through the balance of 2018 to share with your lender. This year has been difficult enough from a profitability standpoint. Finding out you have a large outstanding tax bill because you weren't prepared will only make it worse. Schedule those meetings soon.
Steve Malakowsky is a senior swine lending specialist with more than 21 years of experience at Compeer. For more insights from Malakowsky and the Compeer Swine Team, visit Compeer.com.
Subscribe to Our Newsletters
National Hog Farmer is the source for hog production, management and market news
You May Also Like
---