House Ag Democrats draw red line on SNAP cuts
House Ag Democrats draw red line on SNAP cuts
Legislative Watch: Republicans pushing for more cuts in farm bill; Biden proposes rules for environmental permitting reforms; White House requests $40.1B in emergency spending.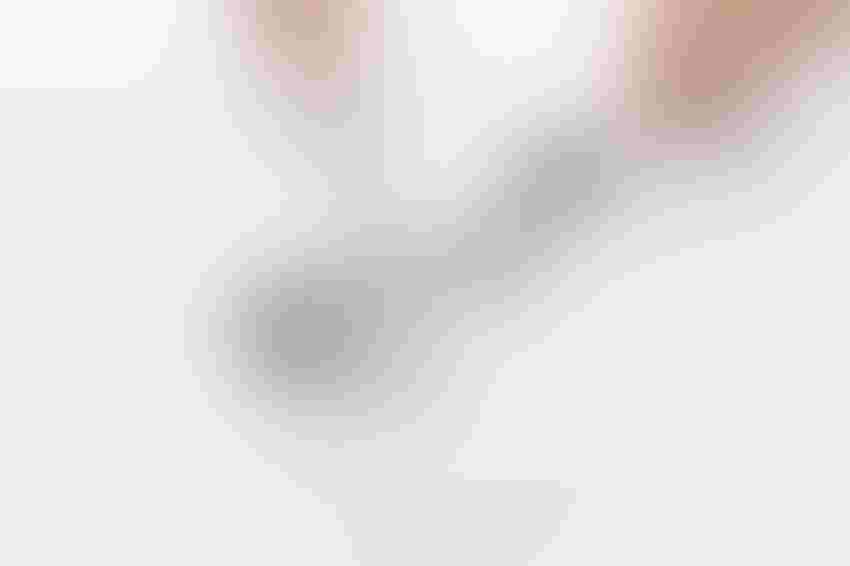 All 25 Democrats serving on the House Agriculture Committee sent a joint letter to Speaker of the House Kevin McCarthy (R-Calif.) this week cautioning him to leave SNAP policy to the Agriculture Committee. In a press release accompanying the letter, Ranking Member David Scott (D-Ga.) characterized the effort as drawing a "red line" on SNAP.
In the letter, Scott and his colleagues said, "You have seen what happens when leadership gets involved in dictating the details of the farm bill, particularly when the issue involved is SNAP, the safety net for America's working poor and elderly. … The continued threat of making additional changes to SNAP eligibility or benefits si not helpful and even undermines Chairman [GT] Thompson as he works with his Democratic and Republican membership to bring a bipartisan farm bill out of the Agriculture Committee. Our nation's hungry and those who grow their food deserve a bipartisan farm bill to address their needs."
Earlier this year, House Republican leadership won some cuts to SNAP eligibility in their negotiations to raise the debt ceiling, but they were slightly more than offset by other increases to the program. This has led to more hardline Republican members pushing for additional eligibility cuts in the farm bill and threatening to offer amendments trimming the program during debate on the House floor.
Last week, Scott spoke out against these efforts, saying, "House Democrats stand united to protect America's food supply and reduce food insecurity. Republican attacks on our most successful anti-hunger program imperil America's food security, hungry families, and the farm bill."
Biden proposes rules to implement environmental permitting reforms
Late last month, the Biden White House released a proposed rule aimed at modernizing and accelerating environmental reviews under the National Environmental Policy Act. Dubbed the Bipartisan Permitting Reform Implementation Rule, the regulations are meant to implement Congress's directives in the Fiscal Responsibility Act, the agreement to raise the debt ceiling earlier this summer. According to the White House, the rule streamlines and clarifies approval processes "so fewer projects get tangled up in litigation and more projects get built right the first time."
The Trump administration updated the NEPA rules in 2020 to speed up construction projects. The new rule reverses some of the Trump reforms and implements additional provisions to address climate change and environmental justice issues. It also sets timelines and milestone requirements to move projects forward without getting mired in years of reviews. The changes require environmental analyses to be completed within one year and environmental impact statements within two years.
Critics of the changes say these reforms do not go far enough to remove regulatory barriers to moving projects forward, and that they may actually slow down some approvals. In a statement to The Hill in response to the White House proposal, Rep. Garret Graves (R-La.) said, "There is no way Congress will give this Administration new laws to invent imaginary authorities if they continue to operate in bad faith in the implementation of the Fiscal Responsibility Act's [NEPA] reforms."
The proposed rule is open for public comment until Sept. 29 at Regulations.gov.
White House requests $40.1 billion in emergency spending
On Thursday, the Biden administration asked Congress to approve $40.1 billion in emergency funding for the war in Ukraine, disaster relief and border security. If approved, the package would go around the budget caps recently agreed to in the legislation raising the debt ceiling.
About 60% of the supplemental funding would be directed toward bolstering Ukraine in its war against Russia. This includes $1.3 billion in funding to the U.S. Agency for International Development to provide food assistance to Ukraine and those affected by the war. FEMA's Disaster Relief Fund would see a boost of $12 billion, and USDA would see approximately $45 million to pay for firefighters battling wildfires.
The request faces a steep uphill battle in Congress. Republicans and Democrats are at a stalemate over ordinary spending levels and will likely raise opposition to adding supplemental funding amounts on top of the budget caps. The government's fiscal year ends Sept. 30, which is the last day for which spending has been authorized.
Subscribe to Our Newsletters
National Hog Farmer is the source for hog production, management and market news
You May Also Like
---