Hog Production Definitely Not for Faint of Heart
Hog Production Definitely Not for Faint of Heart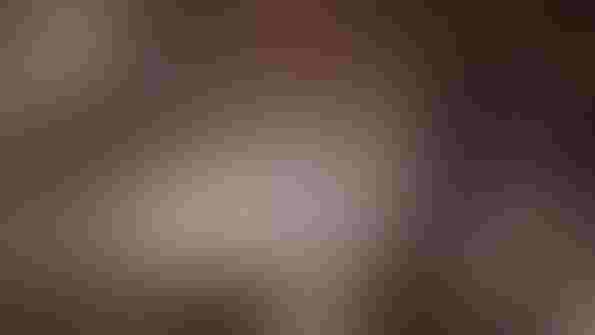 The past eight months have made for one of the most interesting time frames a lender could work in during their life time. Fortunately, the hog industry climate has been more about unprecedented profitability and funding margin calls than some of the not-so-pleasant times of the past, i.e. 2009 and 1998. The sheer increase in volume required to fund the run-up in March and the subsequent fall-out in August has made for some of the largest swings ever seen in such a short amount of time. We've seen 12-month forward margins go from $20 per head to $72 per head and back to $36 per head between February and August. Definitely not a business for the faint of heart!
The cool summer helped keep weights up and offsetting the shorter hog numbers, so supply was not as short as expected or feared by the market. The recent Russian announcement banning imports, and China's push to continue banning products grown using such items as ractopamine are certainly not helping the cause, but don't appear to be anything new given both countries' past history. As of Aug. 20, the Iowa-Southern Minnesota base cash price is down to $96.68, only a few short weeks removed from cash prices in the $120s.
Continued volatility has again reinforced the need for a disciplined marketing strategy on the part of producers and the need for a lender who understands the volatile markets. Not to fear, as margins are still strong and there could be a chance of a rebound in hog prices going into the fall if we don't see as much of the normal seasonal tendency for increasing weights. It has also been reported that liquidation of the Chinese herd has been under way, due to losses, for much of the year given their corn price which has been equivalent to $10 per bushel. It looks like there could be liquidation of as many as 4.5 million sows or 50 million finished animals annually which could create a supply problem next year. It will be interesting to see how long the Chinese will continue to throw up road blocks to imports if this is the case.
We see a lot of data and it certainly appears porcine epidemic diarrhea virus (PEDV) breaks have exceeded 60% of the U.S. sow heard. However, at the same time the instances of porcine reproductive and respiratory syndrome (PRRS) virus have dropped to about half of the historical average. This is setting us up for an interesting fall, with all the investments involved with managing the issue ‑ biosecurity, truck washes and dedicated trailers to mention a few. It's still really difficult to tell how PEDV and PRRS could affect herds. Producers who have stayed disciplined in their approaches to margin management no doubt lost on part of the run-up but have gained on the recent curtailing of hog prices. It will be interesting to see if another opportunity could be created early this winter if PRRS and PEDV rear their ugly heads once again.
For now things still look good for producers' bottom lines over the next 12 months. Producers should, however, heed the lesson currently being learned by crop producers in that prices don't stay high forever and we need to remain disciplined in how we look at acceptable returns going forward. That said, we're still the low-cost producers and so long as we can maintain that position and provide an exceptional product the industry will succeed.
To help maintain this position all of us in the industry must also continue to advocate for our industry and provide a positive voice. I encourage you to engage in discussions with consumers and non-ag folks whenever possible, whether it be by opening your barn doors to visitors, socializing at the local cafe or via social media. By listening and sharing our stories, we can build bridges that will influence others and encourage support.
Justin has worked in the hog industry his entire life and has been with AgStar Financial Services since 2008. For more insights from Justin and the AgStar Swine Team, including their weekly video Hog Blog, visit AgStar.com. If you'd like more information on AgStar's Margin Manager Tool check it out at AgStar.com/MarginManager.
Subscribe to Our Newsletters
National Hog Farmer is the source for hog production, management and market news
You May Also Like
---