Group urges Animal Disease Preparedness and Response Program funding
Group urges Animal Disease Preparedness and Response Program funding
Legislative Watch: Senate conferees urged to fund animal disease program; finish the farm bill by Sept. 30; China says U.S. may not recover markets; U.S. pork and beef losing out in Japan deals; record year for soybeans and corn.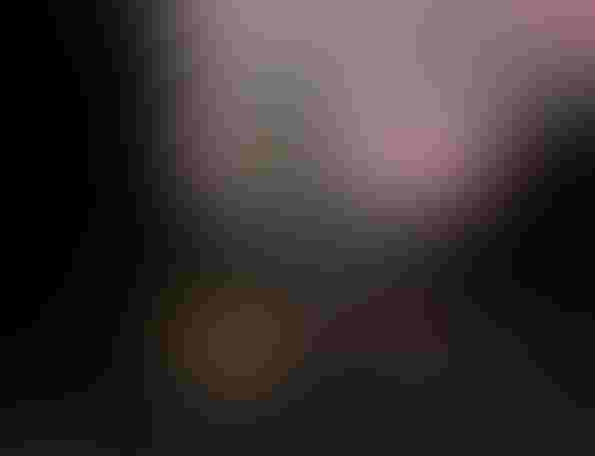 A group of 120 state and national organizations representing animal agriculture are urging the Senate farm bill conferees to provide permanent funding for the National Animal Disease Preparedness and Response Program.
In a letter to the conferees, the group says an outbreak of a foreign animal disease, such as foot-and-mouth disease or avian influenza, has the "ability to cripple the entire agricultural sector and create long-lasting ramifications of the viability of U.S. aquaculture, livestock and poultry production."
The 2014 AI outbreak cost the poultry industry over $3 billion and the taxpayers nearly $1 billion. Recent studies indicate that an uncontrolled FMD outbreak would result in an industry loss of $199.8 billion over 10 years.
The House of Representatives last month voted to instruct its farm bill conferees to support funding for the NADPRP.
Those signing the letter include the American Sheep Industry Association, American Veterinary Medical Association, Animal Health Institute, National Cattlemen's Beef Association, National Pork Producers Council, National Renderers Association, National Turkey Federation and North American Meat Institute.
Ag groups want farm bill by Sept 30
U.S. agriculture needs Congress to complete the 2018 farm bill by Sept. 30 was the message over 150 producer groups and agribusinesses delivered to the leaders of the House and Senate Agriculture Committees this week. The organizations emphasized the importance of providing certainty during these difficult times for producers and that an extension of the current farm bill is not adequate.
In a letter to the leaders, the organizations say, "As you well know, the farm and rural economy is under significant financial stress. Net farm income has been cut in half since the 2014 farm bill. Farmers and ranchers and the rural communities and agribusinesses that depend on agricultural production need a strong and predictable safety net that includes important risk management tools such as crop insurance to weather these difficult economic times. They cannot afford a short-term extension."
Those signing the letter include the Agricultural Retailers Association, American Farm Bureau Federation, American Soybean Association, Beer Institute, CoBank, Farm Credit Council, National Association of Wheat Growers, National Corn Growers Association, National Cotton Council, National Council for Farmer Cooperatives, National Farmers Union, National Renderers Association and The Fertilizer Institute.
China warns U.S. ag may not recover markets
China will be able to find other countries for their agricultural needs besides the United States, according to Han Jun, China's vice minister of agriculture. He says U.S. farmers could permanently lose their share of the Chinese markets they have spent years to build because of the current trade war.
Han Jun says, "Many countries have the willingness and they totally have the capacity to take over the market share the U.S. is enjoying in China. If other countries become reliable suppliers for China, it will be very difficult for the U.S. to regain the market." Levying additional tariffs will greatly decrease U.S. agricultural exports to China with limited impact on China because of diversified import sources, according to Han Jun.
The U.S. Trade Representative will hold hearings next week on its list of $200 billion in Chinese imports that will likely face 25% tariffs beginning in September. There will be approximately 370 witnesses representing U.S. industries and small businesses.
Japanese trade agreements — potential losses for U.S. beef and pork
The U.S. Meat Export Federation estimates the U.S. beef and pork industries will face lost export opportunities in the future as a result of Japan being a party of several trade agreements to which the United States is not a party.
Japan's implementation of these trade agreements — Japan-Australia Economic Partnership Agreement, Comprehensive and Progressive Trans-Pacific Partnership, and Japan-European Union Economic Partnership Agreement — gives an advantage to major U.S. competitors.
USMEF projects annual U.S. pork export losses to Japan are expected to exceed $600 million by 2023 and $1.02 billion by 2028. When calculated on a per-head basis, U.S. pork export losses are estimated to reach $4.55 by 2023 and $7.06 by 2028.
U.S. beef export losses will reach $550 million by 2023 and exceed $1.2 billion by 2028. The U.S. share of Japan's beef imports will drop from currently 43% to 30% by 2028.
Japan is the largest export market for U.S. beef and the top value export market for U.S. pork.
Record year for soybeans and corn
Last week, USDA released its latest 2018 Crop Production report which estimates that 2018 will be the largest soybean crop on record and highest corn yield on record.
USDA estimates this year's soybean crop at 4.59 billion bushels, an increase of 4% over last year. Soybean yields are expected to average 51.6 bushels per acre, up 2.5 bushels from 2017.
Farmers are expected to produce 14.6 billion bushels of corn this year with the average yield to be 178.4 bushels per acre. Wheat production is forecast at 1.88 billion bushels, 8% over 2017.
USDA's National Agricultural Statistics Service interviewed nearly 21,600 producers across the country for the latest report.
Subscribe to Our Newsletters
National Hog Farmer is the source for hog production, management and market news
You May Also Like
---