Government funded through September
Government funded through September
Legislative Watch: $1.17 trillion spending bill passed to keep government running; Trump suggests pulling out of U.S.-Korea Free Trade Agreement; USDA allows school lunch flexibility.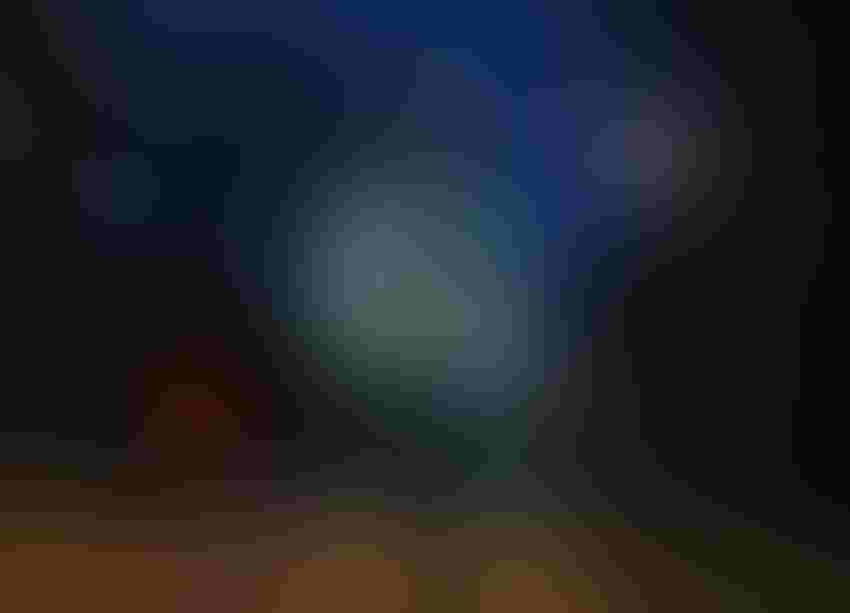 Congress reached a bipartisan agreement to keep the federal government operating until the end of the fiscal year, Sept. 30.
The $1.17 trillion spending bill increases defense spending by $25 billion and provides $1.5 billion in new border security funding aimed at repairing existing infrastructure and increased technology. It does not provide money for the Mexican border wall which President Trump requested.
The bill extends expiring health benefits to retiring coal miners which has been the hold up on Bob Lightizer's nomination to be the U.S. Trade Representative. It is now expected the Senate will vote on his nomination this month.
The bill does not include President Trump's request to cut spending for research, rural development, food aid and other agricultural programs. Efforts by the cotton and dairy industries to provide additional support (cotton to become eligible for the Price Loss Coverage program and additional support for dairy through their Margin Protection Program) were not included because an agreement could not be reached with the Senate. If they had been successful, the additional support would have become part of the base-line for next year's farm bill which would have helped in funding of the farm bill.
The bill provides $7 million for USDA to conduct on-farm surveillance, data collection, sampling and testing to enhance the understanding of antibiotic use. Agricultural research funding is maintained at the same level as fiscal year 2016. The McGovern-Dole Food for Education Program which the president wanted to eliminate is funded at the same level as fiscal year '16 ($201.6 million). Rural development programs are increased by $166 million to $2.94 billion. The Environmental Quality Incentives Program is cut by $179 million.
Trump suggests pulling out of Korea FTA
President Trump is now considering pulling out of the Korea-U.S. Free Trade Agreement because it is a "horrible deal." Trump says, "we are going to renegotiate that deal or terminate it."                                                  
South Korea's foreign ministry says, "Our government will keep monitoring the situation and continue our efforts to explain to the United States the mutually reciprocal outcome of the South Korea-U.S. FTA, while preparing for countermeasures." KORUS has been key to increased U.S. exports of beef and pork to South Korea. The duty rate for U.S. beef has dropped from 40% to 24%, and is scheduled to go to zero by 2026.
Duties on almost all of U.S. pork have been eliminated under the free trade agreement. KORUS went into effect in March 2012 and Korea is the sixth largest trading partner of the United States. This announcement by President Trump came just days after reports he was pulling out of the North American Free Trade Agreement but deciding to renegotiate in the end.
USDA provides flexibility for school meals
USDA announced it will provide greater flexibility in nutrition requirements for school meal programs in order to make food choices both healthful and appealing to students.
Secretary of Agriculture Sonny Perdue says, "This announcement is the result of years of feedback from students, schools and food service experts about the challenges they are facing in meeting the final regulations for school meals. If kids aren't eating the food, and it's ending up in the trash, they aren't getting any nutrition — thus undermining the intent of the program." The specific flexibilities are:
• Whole grains
USDA will allow states to grant exemptions to schools experiencing hardship in serving 100% of grain products as whole-grain rich for the 2017-18 school year. USDA will take all necessary regulatory actions to implement a long-term solution.
• Sodium
For school years 2017-18 through 2020, schools will not be required to meet Sodium Target 2. Instead, schools that meet Sodium Target 1 will be considered compliant.
USDA will dedicate significant resources to providing technical assistance to schools as they continue to develop menus that are low in sodium and appealing to students.
• Milk
USDA will begin the regulatory process for schools to serve 1% flavored milk through the school meals programs. USDA will seek to publish an interim rule as soon as possible to effect the change in milk policy.
Subscribe to Our Newsletters
National Hog Farmer is the source for hog production, management and market news
You May Also Like
---