GMO labeling bill passes Senate
GMO labeling bill passes Senate
On a strong bipartisan vote, the Senate passed the genetically modified organism labeling bill 63-30. House plans to consider the Senate GMO labeling bill this week.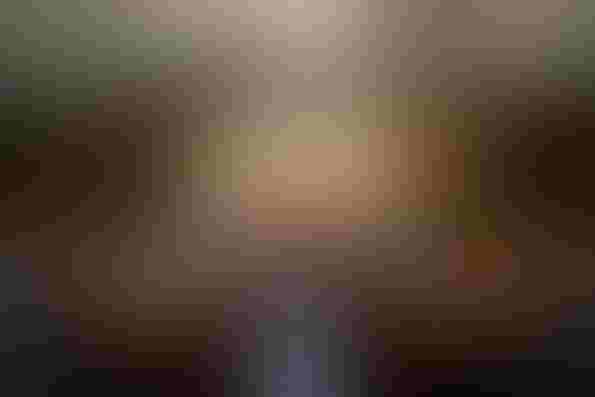 On a strong bipartisan vote, the Senate passed the genetically modified organism labeling bill 63-30. Sen. Pat Roberts (R-KS), chairman of the Senate Agriculture Committee, says this legislation was the most important bill in the last 20 years for U.S. agriculture.
Roberts says, "Our legislation allows farmers to continue using sound science to produce more food with less resources, gives flexibility to food manufacturers in disclosing information, and gives access to more food information that consumers demand."
The legislation requires mandatory "disclosure," but gives companies various options on informing the public including text on packages, a symbol, or an electronic link to a website. Small food manufacturers can use websites or telephone numbers to meet the requirement. Very small food manufacturers and restaurants are exempt. Meat and dairy products (steaks, loins, pork chops, etc.) from animals fed GMO feed are exempt. Foods where meat, poultry and egg products are the main ingredient are exempted. However, multi-ingredient meat and poultry products may have to bear a GMO label depending on the product's formulation and whether any other ingredient has been genetically engineered.
All human food subject to the Food, Drug and Cosmetic Act labeling requirements will be required to comply. The Senate bill is different than the bill passed by the House last year. The House bill preempts state labeling laws without mandating any type of disclosure method.
House to consider GMO bill this week
The House plans to consider the Senate GMO labeling bill this week. The agriculture and food industries and U.S. Chamber of Commerce are urging the House to pass the Senate bill and send it to the president's desk as soon as possible.
If the House does not vote on the bill this week, it would not be considered until after Labor Day since Congress leaves town this Friday for the national conventions and August recess and many agriculture groups are concerned this may be too late.
Congressman Mike Conaway (R-TX), chairman of the House Agriculture Committee, said he plans to vote for the Senate bill even though it is "riddled with ambiguity." Conaway in a statement says, "After spending the past week and a half studying the legislation and meeting with agricultural producers, along with a variety of other stakeholders, I have come to the conclusion that the Senate bill is riddled with ambiguity and affords the Secretary a concerning level of discretion. I have sought written assurances from USDA on the more problematic provisions, and I appreciate the efforts of the Department to provide some level of clarity. While I will never fully support federally mandating the disclosure of information that has absolutely nothing to do with nutrition, health or safety, it is my expectation that this legislation will be considered on the House floor next week, and it is my intention to support this bill."
USDA's General Counsel assured Conaway the Senate bill would immediately preempt Vermont's labeling law on enactment and would not allow any other state to impose different requirements than the national standards. Congressman Collin Peterson, ranking member of the House Agriculture Committee has stated his support for the compromise bill.
Democratic platform and ag
The National Democratic Committee has released its draft platform that will be considered at the national Democratic convention in Philadelphia, July 25-28. The platform includes a section on agriculture that reads: "We will work to build a stronger rural and agricultural economy. Democrats will spur investment to power the rural economy and increase funding to support the next generation of farmers and ranchers. We will expand local food markets and regional food systems and provide a focused safety net to assist family operations that need support during challenging times. And we will promote clean energy leadership and collaborative stewardship of our natural resources, while expanding opportunities in rural communities across America."
The Republican draft platform has not been released.
County FSA committee nominations
Nominations for local county Farm Service Agency committees are due by Aug. 1.
Producers may nominate themselves or another eligible producer. Nomination forms are available at local FSA offices or at www.fsa.usda.gov/elections. Ballots will be mailed to eligible voters on Nov. 7 and must be returned to the FSA county office by Dec. 5.
Subscribe to Our Newsletters
National Hog Farmer is the source for hog production, management and market news
You May Also Like
---