GMO labeling bill headed to the White House for approval
GMO labeling bill headed to the White House for approval
Legislative Preview covers GMO bill, FSIS making it easier to ship meat to Cuba, meat export number through May, celebrating hot dogs and baseball on Capitol Hill and the Republicans gearing up for their national convention.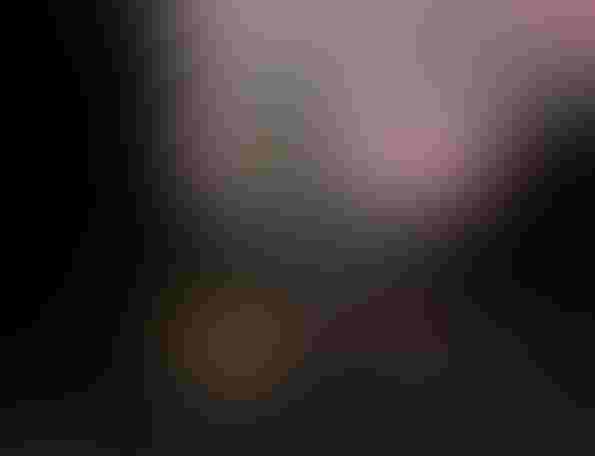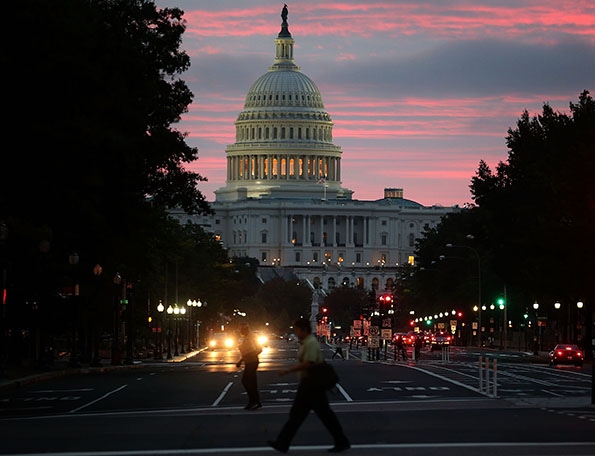 The House of Representatives, on a strong bipartisan vote (306-117), passed the historic genetically modified organism labeling bill which has been sent to the White House for President Obama's signature.
The White House indicated prior to the vote that the president would sign the bill. A White House spokesperson says, "While there is broad consensus that foods from genetically engineered crops are safe, we appreciate the bipartisan effort to address consumers' interest in knowing more about their food, including whether it includes ingredients from genetically engineered crops."
The legislation immediately preempts Vermont's labeling law on enactment and does not allow any other state to impose different requirements than the national standard. The legislation requires mandatory "disclosure" but gives companies various options on informing the public including text on packages, a symbol or an electronic link to a website. Meat and dairy products (steaks, loins, pork chops, etc.) from animals fed GMO feed are exempt.
USDA will have two years to develop regulations to implement the national GMO labeling standard. This includes determining the threshold of GMO content that would trigger labeling, establishing a process for determining whether a product is bioengineered, and developing labeling standards. The American Feed Industry Association says, "AFIA is pleased the confusion surrounding animal food products will be minimized by requiring disclosure for human food only. Products derived from animals fed GE ingredients are also not required to display a label. State preemption in the bill does apply to all food – the term 'food' being all encompassing (human and animal) by federal definition – thereby ensuring one national standard. This decision proves Congress understands the need for a national standard, not a patchwork system, when it comes to those supplying food and animal feed, and those purchasing it."
However, the U.S. Right to Know organization who strongly opposed the bill says, "This bill is a sweetheart deal for the food and agrichemical industries, who want to keep consumers guessing about the contents of their food. There are legitimate questions about the health and environmental risks genetically engineered crops, including the glyphosate herbicide that many are doused with." Over 1,100 companies and organizations urged the House to pass the Senate GMO bill "to avoid the economic costs of a patchwork of state laws that will directly impact consumers, farmers, and the entire food value chain."
FSIS requirements make it easier to ship meat to Cuba
USDA's Food Safety and Inspection Service announced that all U.S. federally inspected meat, poultry and egg plants are now eligible to export to Cuba. FSIS updated its export requirements for federally inspected exports to Cuba, including fresh and frozen pork, fresh and frozen beef, fresh and frozen sheep and goat meat which should make it easier to export these products.
The FSIS listing of products includes exception and various ineligible poultry products based on the origins of the birds. The Cuba embargo law was changed in 2000 to allow for the export of U.S. agricultural products. The United States currently exports approximately $200 million in agricultural products to Cuba. This compares to a high of nearly $700 million in 2008. The U.S. market share is less than 10% of Cuba's agricultural imports. One of the problems is U.S. exports have to be paid in cash while our competitors offer credit to Cuba.
There is legislation pending in both the House and the Senate that would allow for private financing of agricultural exports to Cuba.
Export numbers through May
USDA released its latest Trade and Market Statistics report regarding export volumes and value through May which were compiled by the U.S. Meat Export Federation. Total beef and pork export volumes increased compared to 2015 figures.
May beef export volume rose 12% from a year ago and export value was 4% lower. Exports represented 14% of total production with the export value per head of fed slaughter at $264.98 in May.
Pork exports in May were up 8% from a year ago and export value increased 3%. Exports accounted for 28% of total pork production in May with the export value per head slaughter being $54.66.
Exports to Hong Kong increased 80% in volume and 61% in value. Pork exports (January-May) to Japan were down 15% in volume and 13% in value, while exports to Mexico declined 7% in volume and 9% in value.
Hot dogs, baseball and Capitol Hill
The North American Meat Institute held its annual Hot Dog Day on Capitol Hill where Senators, Congressmen, Congressional staff and industry leaders enjoyed hot dogs and talked baseball.
Three former major league players – Andre Dawson (Chicago Cubs and Montreal Expos), Jack Clark (San Francisco Giants and St. Louis Cardinals), and Andy Van Slyke (St. Louis Cardinals, and Pittsburg Pirates) – were featured at the event.
Republicans head to Cleveland
The Republican national convention is being held this week in Cleveland to officially nominate Donald Trump as the Republican nominee for president and Indiana Gov. Mike Pence as the nominee for vice president.
Pence served 12 years in Congress prior to being elected governor.
Subscribe to Our Newsletters
National Hog Farmer is the source for hog production, management and market news
You May Also Like
---