Former NHF editor Neal Black passes away
Former NHF editor Neal Black passes away
Worked at National Hog Farmer 1957-80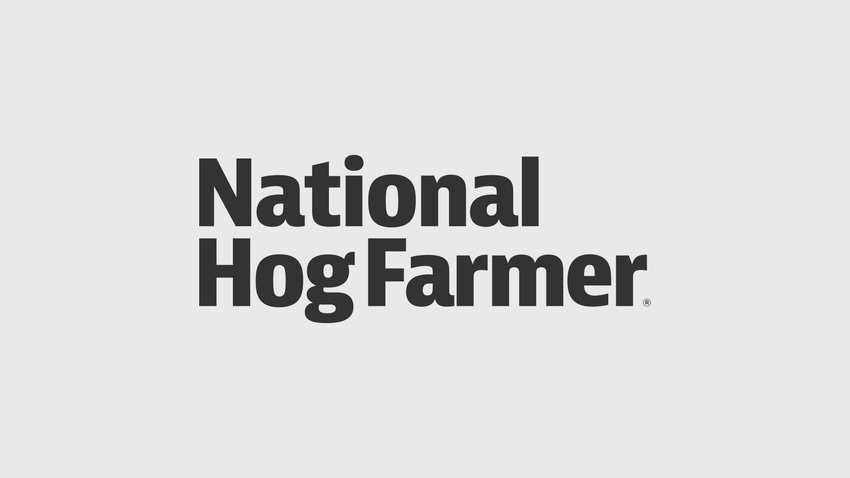 Longtime National Hog Farmer staff member Neal Black passed away March 20 in Eagan, Minn.
According to Black's obituary, courtesy of Joseph S. Klecatsky & Sons Funeral & Cremation Services in Eagan, Black joined National Hog Farmer in 1957 as managing editor. He moved up to editor in 1973.
Prior to joining the National Hog Farmer, he worked at the Waterloo, Iowa, Courier as a reporter and farm editor after graduating from the University of Iowa in 1949. The next year he was drafted into the Army and served in Japan and Korea with the 45th Division as an infantry rifle squad leader, earning the combat infantry badge, and as battalion sergeant major, discharged after 21 months as a master sergeant.
Black was widely known throughout agriculture for his monthly column in National Hog Farmer in which he commented on many subjects in addition to agriculture. It was also late in the late-1950s that he began active participation in party politics which continued after the National Hog Farmer was moved to Minnesota in 1965 and for some 40 years after.
He resigned as editor of National Hog Farmer in 1980 to join Livestock Conservation Institute as president, retiring in 1986. In 1981, while still with the LCI, he joined with four internationally known swine veterinarians to create a monthly newsletter, International Pigletter, which he edited until 1994. He served as secretary of the National Pseudorabies Control Board from 1986-97. He served on the Foreign Animal and Poultry Advisory Committee to the U.S. Secretary of Agriculture from 1984-89. He served as president and a member of the board of directors of Gramercy Park Cooperative of Eagan from 2001-02. He was co-author of part of a history of the National Pork Producers Council, author of "A Century of Progress" a history of the U.S. Animal Health Association, his autobiography "70 Years of Typos," co-authored a history of the Black family with his sister, Lois Beach, and was co-author of a history of the pseudorabies eradication effort published by the USDA. From 2004-09 he edited the newsletter of the Senior Housing Network.
His more than 40 years of service to and leadership of animal agriculture as editor, activist and columnist included chairmanship of the hog cholera committee of the LCI which ended with eradication of that disease. He served as secretary of the National Pork Industry Conference and was a co-founder of the American Pork Congress. While with LCI he was instrumental in creation of the successful effort to eradicate pseudorabies, a disease costing the swine industry millions of dollars.
His leadership while editing National Hog Farmer in opposing an effort by consumerists to eliminate nitrites in pork was considered vital to saving the use of that product critical to the production of ham, bacon and other cured pork products.
Among his many honors was the Senior Cooperative Foundation Housing Leadership Award in 2009. In 2008 he was enrolled, jointly with C. R. Mitchell, in the Pork Industry Hall of Fame by the National Pork Producers Council. He received an outstanding service citation for his service as secretary of the PRV Control Board, the communicator award of the Illinois Pork Producers, a special award for excellence in service to the U.S. Animal Health Association, the administrator's award of the USDA's Animal and Plant Health Inspection Service, the distinguished service award of the NPPC, the meat industry advancement award of the American Meat Institute, a service award from the American Association of Swine Practitioners, the outstanding service to the pork industry award of the National Hog Farmer, the meritorious service award of the LCI, the Land of Lincoln award of the Illinois Pork Producers, honorary membership in the swine honor roll of the Minnesota Pork Producers, an award for service to hog cholera eradication, the Nebraska animal agriculture week appreciation award, honorary membership in the Minnesota Veterinary Medical Association, an award for service to the American Pork Congress and an honorary Iowa farmer award of the Future Farmers of America.
During his many years of service to the Republican Party in Iowa and Minnesota, he served as Dakota County GOP chairman and as treasurer of the Mike McGinn for Senate organization.
Born Jan. 14, 1928, in Preston, Iowa, Black was preceded in death by his parents, Edwin and Gertrude Black, and his wife, Peg, of 52 years, and his sister Mary Devine. He is survived by four children: Rebecca (Stephen) Susag, John (Nancy) Black, Angela Black, and Patrick (Rebecca) Black. Also survived by eight grandchildren: Marta, Peder (Anna) and Esther Susag, Gina and Colleen Black, Serafina Black, and Julia and Joshua Black; and three great-grandsons: Grayson Susag, Emiliano Lopez, and Afton Tessier. He is also survived by his sister, Lois Beach of Texas.
Subscribe to Our Newsletters
National Hog Farmer is the source for hog production, management and market news
You May Also Like
---