Foreign competitors outspending the U.S. 4 to 1 on export promotion
Foreign competitors outspending the U.S. 4 to 1 on export promotion
Legislative Watch: U.S. falling behind in ag export promotion; Congress passes another stop gap; USDA, FDA commit to working together; one-stop website running; outlook forum coming.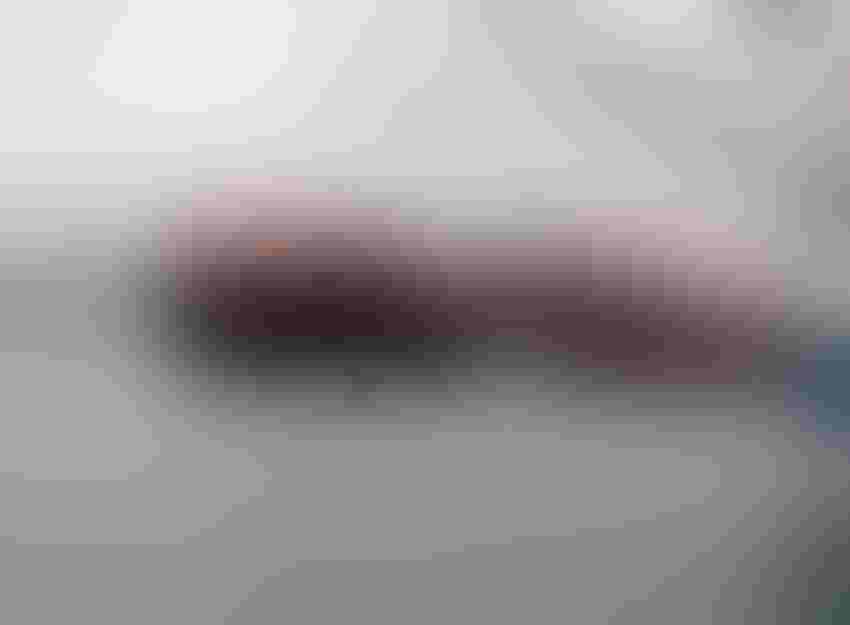 The European Union and several competing countries spent close to $1 billion in public funds on agricultural export promotion in 2016, outspending the United States 4 to 1. This represents an increase of 70% in real competitive public spending since 2011.
The total public investment alone from just the EU and four European countries are expected to exceed $550 million in 2019. The EU spends $300 million per year on just wine export promotion. The United States spends nearly $235 million per year on its major export promotion programs — Foreign Market Development Program and the Market Access Program.
This latest analysis of foreign export promotion program investment is from the study, "An Analysis of EU and Other Selected Foreign Export Promotion Programs," commissioned by the Wine Institute and other agricultural associations. The study was conducted by Informa Economics.
Government funded through March 23
Early this morning Congress passed a Continuing Resolution that funds the federal government through March 23. The CR includes the two-year budget agreement that increases the spending caps for both defense and domestic spending, provides additional assistance for disaster relief, and raises the debt ceiling for one year.
The agreement includes additional assistance for cotton and dairy. The CR makes cotton eligible for the Price Loss Coverage program and reduces the cost of the Marking Protection Program for dairy producers. This will help relieve some of the funding pressures as the House and Senate agriculture committees begin writing the new farm bill.
The agreement will make retroactive for 2017 the various tax extenders, including the $1 per gallon tax credit for biodiesel. The tax extenders expired at the end of 2016.
USDA and FDA to work for better coordination
USDA and the Food and Drug Administration have agreed to make the oversight of food more efficient and effective. Secretary of Agriculture Sonny Perdue and FDA Commissioner Scott Gottlieb signed a formal agreement to increase interagency collaboration efficiency and effectiveness on produce safety and biotechnology.
USDA and FDA are to identify ways to streamline regulations and reduce inspection inefficiencies.
Perdue says, "Congress passed the Food Safety Modernization Act and assigned responsibilities to the USDA and the FDA. The USDA has the knowledge and expertise to support the FDA's work related to farming." Gottlieb says USDA and FDA had worked closely and had identified areas where they can "make our processes more efficient, predictable and potentially lower cost to industry; while also strengthening our efforts to ensure food safety."
USDA has jurisdiction over the safety of most meat, poultry, catfish and various egg products. FDA has authority over all other foods such as dairy, seafood, produce and packaged goods.
USDA unveils one-stop website
Farmers.gov is the new USDA interactive one-stop website for producers. It is now live and in the future it will allow producers to make appointments with USDA offices, file forms and apply for USDA programs.
Secretary of Agriculture Sonny Perdue says, "Many farmers are out in their fields using equipment that is connected to satellite and GPS technology, yet when they need to interact with USDA, they have to stop, fill out a paper form, and fax or carry it to their local office. That is a real digital divide. Our staff is friendly, and they love to see farmers in person, but they know that time is valuable. Producers are working hard to make their farms profitable, so these tools will help get the paperwork done without taking a big chunk out of the day to fill out forms."
Ag outlook forum coming soon
USDA's 94th Annual Agricultural Outlook Forum will be held Feb. 22-23 at the Crystal Gateway Marriott Hotel, Arlington, Va. This year's theme is "The Roots of Prosperity." Secretary of Agriculture Sonny Perdue will deliver the keynote address with Robert Johansson, USDA chief economist, presenting USDA's 2018 agricultural economic and foreign trade outlook.
Other speakers include Akinwumi Adesina, president of the African Development Bank Group; James Collins Jr., COO of DowDupont's Agriculture Division; Celia Gould, Idaho director of Agriculture; Bill Lovette, CEO and president of Pilgrim's; Joe Stone, corporate vice president and director for Cargill; and Mehmood Khan, vice chairman and chief scientific officer for PepsiCo.
There will be 30 sessions with more than 90 speakers including International Markets, Trade, and Agricultural Policies Here and Abroad for Brazil, Sub-Saharan Africa, and China; Rural Broadband; The Economic Impact of Opioids on Rural America; Responding to Hurricane Disasters; Animal Disease Outbreak Preparedness; Water Quality and Conservation; Food Safety; Right Sizing Regulation; and the annual commodity outlooks.
Subscribe to Our Newsletters
National Hog Farmer is the source for hog production, management and market news
You May Also Like
---