FMD drill brings preparedness, emotions to forefront
FMD drill brings preparedness, emotions to forefront
Quickly handling an outbreak of a highly contagious disease like foot-and-mouth takes a good mix of prepared people.

The intentional or accidental introduction of a foreign animal disease is something no hog farmer wants to even talk about, let alone plan for the day it happens. However, before an animal disease crisis strikes is the optimal time to develop a strategic plan to deal with the situation. "The best time to think about a crisis is before that crisis actually happens and before we start to see pictures and headlines," explains Cindy Cunningham, assistance vice president of communications for the National Pork Board.
The reality is quickly handling an outbreak of a highly contagious disease like foot-and-mouth takes a good mix of people from agriculture stakeholders to government officials who normally would not tackle a problem together.
This is the reason the Illinois Pork Producers Association in conjunction with the National Pork Board organized a tabletop, interactive training exercise to assist participants to visualize what would occur locally in the event of an animal disease disaster. It also allows participants to walk through a hypothetical crisis with real-world scenario.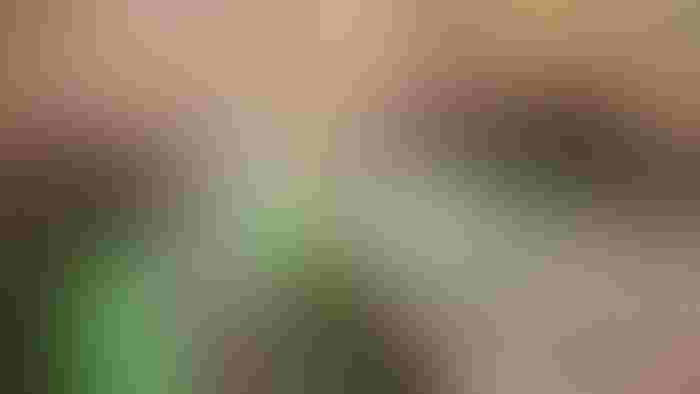 Proper training is a good way to increase foreign animal disease awareness and preparedness, especially for state and local officials who may or may not have an agriculture background. The greatest risk we face during an animal disaster crisis is not understanding everyone's perspective, and the interactive training allows those gaps to surface. Therefore, it was crucial to bring the real pig farming scenario to the exercise by including a pork producer.
Illinois pork producer and National Pork Producers Council board member Phil Borgic lent a hand by serving as the pig farmer. He detailed his normal standard operation down to the number of animals moving in a day and biosecurity measures. Once it was determined during the drill that FMD was present on his farm, the crisis kicked into high gear and he watched as events unfolded before him including the decision to destroy all pigs and sows on his 6,200-head farrow-to-weaning operation.
He stressed the importance of educating the local and state officials who will respond to animal disease crisis. "It is important for agencies to participate. The state is going to bring the resources to us (hog farmer). Understanding the quantity and dynamics of those resources are going to be is very important."
During this type of crisis, the hog farmer will be dealing with the human emotions and financial side. "After going through this, I was the center of it, but it was all the other people brought into the drill that was key," notes Borgic.
Reflection of hog farmer
Reflecting on the drill that just took place, Borgic says it was an emotional experience, particularly since you discuss the magnitude of animal sacrifices. As Cunningham said at the beginning of the activity, "if you are not uncomfortable at some point during this exercise, then you are not taking it serious enough."
Frankly, as a participating media person who owns livestock, I shared Borgic's feelings as we discuss destroying all cattle in the neighboring operation. As a producer, you pour your heart into an operation, building genetics and in an instant you are hearing animal health experts utter the words "completely eradicate the herd."
Strong words that would keep Borgic and me from getting out of bed the next day.
Still, the level a state is currently prepared for an animal disease crisis should be a top concern for all livestock producers. Actively involved in the preparedness process today will make all the difference when an emergency arises.
Borgic says it is imperative that the Pork Checkoff continues its funding of educational events like the FMD crisis drill. Borgic concludes, "The National Pork Board is our educational arm. It is crucial for them to allocate resources. So, we are better prepared to protect our markets and educate the producer and consumer. We are better prepared than any other commodity group because of the focus of the Pork Board."
Subscribe to Our Newsletters
National Hog Farmer is the source for hog production, management and market news
You May Also Like
---