Farm Progress announces new broadcast director
Farm Progress announces new broadcast director
Mike Pearson tapped to host programs across Farm Progress Media.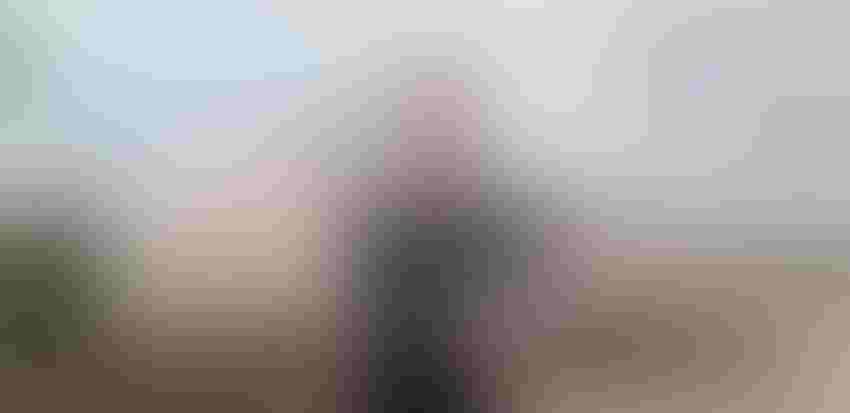 Agricultural media leader Farm Progress continues to enrich its offerings, as long-time broadcaster Mike Pearson takes over the reins to host "This Week in Agribusiness" and "Farm Progress America." With extensive experience in radio and television farm broadcasting, Pearson brings a familiar face and respected knowledge, as he joins Farm Progress full time.
"It's been an honor to help host 'This Week In Agribusiness' and a pleasure to work alongside Max Armstrong for several years," said Pearson. "I'm excited to lead our efforts forward and to further expand our programs."
Born and raised in South Central Iowa, Pearson brings to his role a boundless enthusiasm and genuine passion for agriculture from being raised on his family's hog and cattle farm. Previously, he has hosted "Market to Market" on public television and "Agriculture of America" on radio. Most recently, viewers have seen him behind the anchor desk with Armstrong on "This Week in Agribusiness", featured each weekend on RFD-TV and an expansive roster of local stations.
Farm Progress also wants to extend congratulations to Armstrong on his retirement, as well as announce his continuing involvement on the broadcast team. Armstrong will remain on the air each week with Max's Tractor Shed and special segments on "This Week in Agribusiness". In addition, he will help greet farmers and provide coverage at the upcoming Farm Progress Show and Husker Harvest Days.
"Mike Pearson is the perfect person to continue our rich heritage of agricultural broadcasting," said Armstrong. "Along with his knowledge of agriculture issues and ag markets, he brings a personality that farmers and ranchers appreciate and enjoy. He's just a gem! Whether it's in front of the camera or at the podium of a farm meeting, Mike likes being with the producers, and they love being around him."
Armstrong, known as the Voice of American Agriculture, is one of the most widely recognized and highly regarded agricultural journalists in America. His broadcasts have been seen and heard by millions of farmers, ranchers, producers and consumers for nearly 50 years. Armstrong joined Farm Progress, the nation's largest agricultural media company, to spearhead its broadcast unit. The company's broadcast programming includes television, radio and enhanced Web content, including FarmProgressAmerica.com.
As part of Informa Markets, Farm Progress is the largest, most diversified agriculture information business in North America. Through a robust network of live events, digital products, data, marketing services, broadcasting and local and national publications, Farm Progress enables the nation's most economically significant farmers, growers and ranchers to connect and do business. It serves 80% of the 2 million farms and ranches in the U.S., and an estimated 85% of the nation's annual agricultural gross domestic product. Visit our website at https://Marketing.FarmProgress.com.
Subscribe to Our Newsletters
National Hog Farmer is the source for hog production, management and market news
You May Also Like
---