Farm bill passes House Ag Committee on party-line vote
Farm bill passes House Ag Committee on party-line vote
Legislative Watch: Farm bill comes out of House committee, now it's going to get ugly; Japan-EU agreement may impact U.S. exports; coalition concerned about tariffs; lab meat report requested; NYC looking to ban processed meats.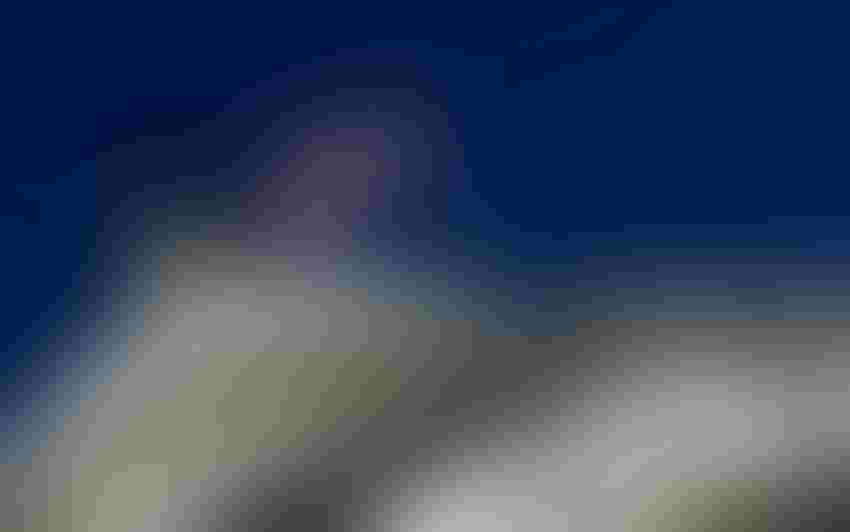 In a very unusual partisan debate, the House Agriculture Committee passed H.R. 2, the "Agriculture and Nutrition Act of 2018," on a straight party-line vote (26-20). This is the first time that many can ever remember a farm bill passing out of the House Agriculture Committee on a party-line vote.
The defining issue is the proposed changes to the Supplemental Nutrition Assistance Program with Republicans arguing this was a pathway to work and Democrats stating these changes were unworkable, unfair to the poor and ideological. Democrats also say they were locked out of the process and the commodity title favored certain regions of the country over others.
The bill released last week remained intact at the end of the day. Key provisions include:
• Animal health — The bill establishes a new National Animal Disease Preparedness and Response Program, designed to protect the health of the nation's livestock sector. The program is structured from the successful Plant Pest and Disease Management and Disaster Prevention Program. A vaccine bank is established with priority for stockpiling foot-and-mouth disease vaccine.
• Trade — USDA's highly successful trade promotion programs — Foreign Market Development Program and Market Access Program — are maintained and include mandatory funding.
• Commodity programs — The bill will allow farmers to switch from the Agriculture Risk Coverage program to the Price Loss Coverage program.
• CRP — Conservation Reserve Program acreage is increased from the current 24 million acres to 29 million acres. Payments are capped at 80% of county rental rates.
• Crop insurance — Crop insurance is maintained.
• Feral swine — A pilot project is established to fight feral swine.
• SNAP — The bill would require able-bodied adults between the ages of 18 and 59, including parents of children over 6 years old to work or be in an approved training program for 20 hours per week. Current law requires able-bodied adults without dependents between the ages of 18-49 to work or be in job training for 20 hours per week. They can be out of work for up to three months out of every three years. States may obtain waivers from the requirements. The bill tightens the waiver requirements making it harder for states to obtain a waiver and SNAP recipients who must meet the work requirements are guaranteed a slot in a state fully-funded Employment and Training program. It is estimated 1 million individuals would be no longer receive benefits.
The bill now goes to the floor where it is expected the debate will continue to be partisan thus requiring the Republican leadership to find enough Republican votes to pass the bill. Now Speaker Paul Ryan (R-WI) and Minority Leader Nancy Pelosi (D-CA) have become involved in the farm bill fight which makes the bill more partisan. The agricultural community is very concerned this partisan fight will jeopardize passing a farm bill this year.
The Senate Agriculture Committee leadership is working on a bipartisan bill that is expected to be released in May. Senate Agriculture Committee Chairman Pat Roberts (R-KS) also has indicated the Senate bill will not include the SNAP provisions passed by the House Agriculture Committee.
Japan-EU trade agreement could impact U.S. pork exports
Last December, Japan and the European Union finalized the negotiations of the Japan-EU Economic Partnership Agreement which eliminates or sharply reduces duties on agricultural products.
The agreement grants the EU duty-free access for processed pork meat and low-duty access for fresh pork meat exports. This will result in a significant duty disadvantage for U.S. pork exports.
In 2017, Japan was the world's largest importer of pork and pork products. Pork imports increased from $4.9 billion in 2016 to $5.2 billion in 2017. The United States and EU each held 33% of market share in 2017. Other major pork exporters to Japan were Canada (21%), Mexico (8%) and Chile (2%).
Business coalition concerned about proposed tariffs
A coalition of more than 100 business associations representing farmers, manufacturers, agribusinesses, retailers, technology companies and others sent a letter to the House Ways and Means Committee leadership stating concerns over the administration's proposed tariffs on various Chinese products.
The groups say, "Congress must ensure that hardworking families in the United States are not forced to pay the price for China's bad behavior. As committee members are aware, tariffs are hidden, regressive taxes that will be paid by U.S. businesses and consumers in the form of higher product prices. While the administration has signaled that the proposed tariffs are intended to inflict maximum pain on China and minimal pain on the U.S. consumer, unfortunately that is not the case."
Those signing the letter include the American Soybean Association, Association of Equipment Manufacturers, Farmers for Free Trade, National Retail Federation, North American Meat Institute, Telecommunications Industry Association, The Fertilizer Institute and United Egg Producers.
GAO report requested on lab meat
Congresswoman Rosa De Lauro (D-CT) is asking the U.S. Government Accountability Office to examine how "cell-cultured" foods are regulated. Cell-cultured foods are food products derived from laboratory-grown cells rather than traditional livestock.
In a letter to the GAO, De Lauro says, "To date, it remains unclear exactly how cell-cultured food products should be regulated. More information is needed for Congress to address this emerging sector in the United States and to ensure it is properly overseen by the relevant executive agencies once these products are commercially available."
De Lauro asks the GAO to examine the following.
• What unique challenges, if any, exist in overseeing the safety of cell-cultured foods in the United States?
• What regulatory framework and labeling requirements, if any exist in the United States to oversee cell-cultured food products, and to what extent, if any, have relevant agencies begun preparing for the commercialization of cell-cultured foods?
• How do other countries, such as Canada, the European Union, and/or Japan, oversee cell-cultured foods?
Resolution introduced to ban processed meats in NYC schools
A nonbinding resolution has been introduced in the New York City Council calling on the New York City Department of Education to ban processed meats from being served in New York City public schools.
The sponsors of the resolution cite the need to ban processed meats because of the risk of cancer and environmental problems including greenhouse gas emissions and land expansion and deforestation associated with livestock and meat production.
The resolution has been assigned to a committee for consideration.
Subscribe to Our Newsletters
National Hog Farmer is the source for hog production, management and market news
You May Also Like
---