Factors to allow for a competitive operation during swine industry expansion
Factors to allow for a competitive operation during swine industry expansion
Keeping an eye on the financial markets, volatility in the commodity markets and increased hog production will well serve the producer with an eye on expansion to remain competitive.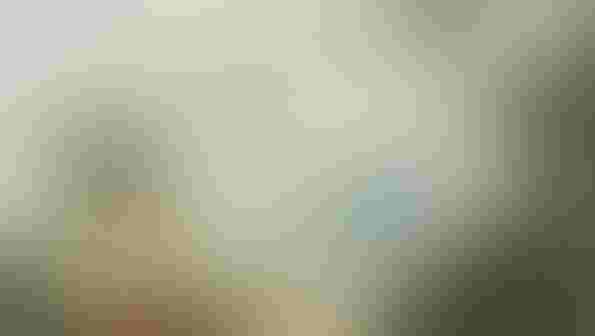 The past 30 days have brought great volatility to the world and U.S. financial markets. Mainly due to Britain's exit vote from the European Union. The immediate fallout came in the form of an 850 point drop in the Dow and a flight to safety in the American dollar.
However, within a few weeks' time we've seen the stock market not only rally back to previous levels, but push on to new highs. The American dollar has really compressed treasuries, not only that but it has pushed long-term rates back to lows we haven't seen in a while. Will this opportunity for low rates last?
This downtrend in interest rates is giving producers the opportunity to restructure debt with competitive rates. If you're a producer who's looking to grow, it's also a good time to look at overall debt structure to make sure you're maintaining a cost of production. Cost of production will help you be competitive if margins were to narrow significantly over the next few years.
Commodity volatility
We've also seen plenty of volatility in the hog and grain markets due to supply and possible weather challenges. So far it's been the dampest drought on record, but the outlook appears to be dry and hot across the Corn Belt. This has the soybean complex very jittery, as can be seen by the ups and downs in that market.
I attended the National Pork Industry Conference at the Wisconsin Dells at the beginning of July, and by a show of hands, those who traveled across the United States, pointed to excellent crop conditions as a whole. The next month's weather may not necessarily swing the corn price much, but a few bushels less than anticipated on the soybean yield, could swing that price back up.
Increased production
The past few weeks have also shown a steady decrease in cash and future lean hog prices. Normally, we would be seeing an increase in cash price during July and August given shorter runs of hogs to market. We've seen December and February lean hog futures also drop roughly $8 per hundredweight in a few short weeks.
The reality this year is that we're beginning to see hog expansion increase pig numbers. The past few weeks hog slaughter has been pushing over 2.1 million hogs and if you compare that to 2012 and 2013 we were only running 2 million hogs or less per week.
The good thing is, we do have increased exports and in particular to China. However, we've been limited in that market to the extent that the EU has been able to supply much of China's needs thus far. Let's hope Chinese demand continues to pick up and can help support prices through the fourth and first quarters.
As it stands today, producers are in a tight spot with packers. Knowing this, we'll have even larger hog supplies in the fourth quarter of this year with limited additional packing capacity. Producers saw historically wide levels of basis last winter and that continues today. The spread between cutout and cash, which normally runs around $5 in July, is now $10. There's no incentive for packers to push bids until new packing capacity comes on line, so I would expect this to continue through the winter months.
The key going forward will be to capture any opportunity that shows itself in the form of a late-summer rally in margins.
Roelofs is a Senior Financial Services Executive with AgStar Financial Services. For more insights from Roelofs and the AgStar Swine Team, including their biweekly video Hog Blog, visit AgStar.com. If you'd like more information on AgStar's Margin Manager Tool check it out at AgStar.com/MarginManager. 
Subscribe to Our Newsletters
National Hog Farmer is the source for hog production, management and market news
You May Also Like
---