Extension plays huge role in consumer education
Extension plays huge role in consumer education
One tweet or post regarding the truth about animal agriculture's carbon footprint could instantly be shared to thousands of people.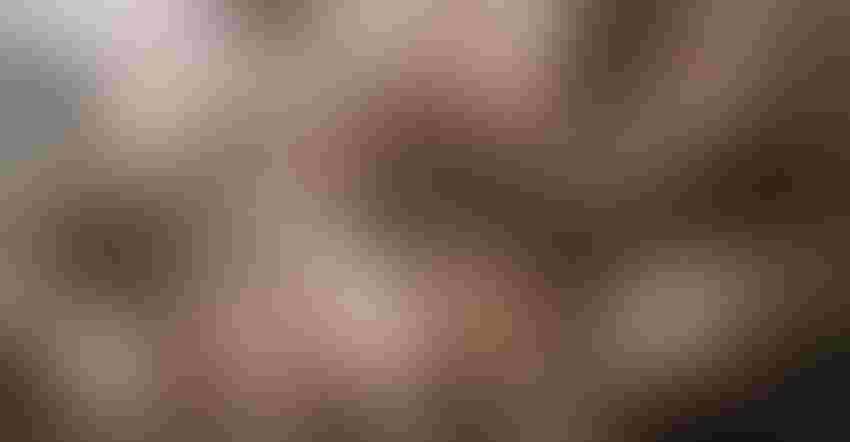 A popular study by the Innovation Center for U.S. Dairy took social media by storm a couple years ago stating that "7% of Americans believe that chocolate milk comes from brown cows." While this may seem laughable to anyone involved in animal agriculture, it should strike fear to those in the industry.
More recently, the Golden Globes award show served a vegan meal to all in attendance because they "felt challenged to do better" in regards to the "climate crisis." While many within the industry were outraged, did anyone take a chance to educate consumers of the truth in this matter?
As a graduate student, I see firsthand the amount of research that happens regarding the hot topics in animal science. Consumers are not always aware of this, nor do they want to read through lengthy research papers in order to decide their opinion on the matter. In fact, many people today (around 44%) get their news from Facebook. We have the opportunity to use this statistic to our advantage. Utilize these social media sites to share information via infographics and pictures to audiences of all kinds.
North Carolina State University's Twitter has over 120,000 followers and the Facebook page totals over 150,000 followers. While the two audiences may overlap, one tweet or post regarding the truth about animal agriculture's carbon footprint could have instantly been shared to thousands of people. Unfortunately, someone else stole the narrative and ran with the misconception of animal agriculture and a negative impact on greenhouse gas emissions.
Consumers do not approach a meat case and immediately think about controversial animal agriculture issues we are faced with, their main concerns are cost, nutrition and safety of the product. At the most basic level, we need to communicate to our customers that the product they are receiving is, without a doubt, healthy and safe. Once this need is satisfied, then we will be faced with welfare-based issues such as feedlots and farrowing crates.
This is where our land-grant university can step in. The Smith-Lever Act of 1914 created an Extension service to be associated with every land grant institution. In and of itself, this is a huge resource. Extension services are equipped with employees who are ready to be our "boots on the ground" approach to dispelling the misconceptions that are present. A workshop provided to the community detailing how to prepare a nutritious meal using animal products, a discussion with mothers from the area about how to select what animal protein to feed their family that night or even a simple tour of a local farm to meet the producers all help to alleviate the stress on the decision makers within a household. Opening the lines of communication and providing people is a push in the right direction.
Unfortunately, using food animals to solve the global food need is becoming more controversial. By utilizing the Extension service and the land-grant university, we will be able to share more information widely and dispel the myths responsible for this controversy.
Sources: Tori Abner and Jonathan Holt, who are solely responsible for the information provided, and wholly own the information. Informa Business Media and all its subsidiaries are not responsible for any of the content contained in this information asset. The opinions of these writers are not necessarily those of Farm Progress/Informa.
Subscribe to Our Newsletters
National Hog Farmer is the source for hog production, management and market news
You May Also Like
---