Establishing a winning culture on farm
Establishing a winning culture on farm
Pig Hill Farms finds success with setting wildly important goals, holding level 10 meetings and taking a pulse on the crowd.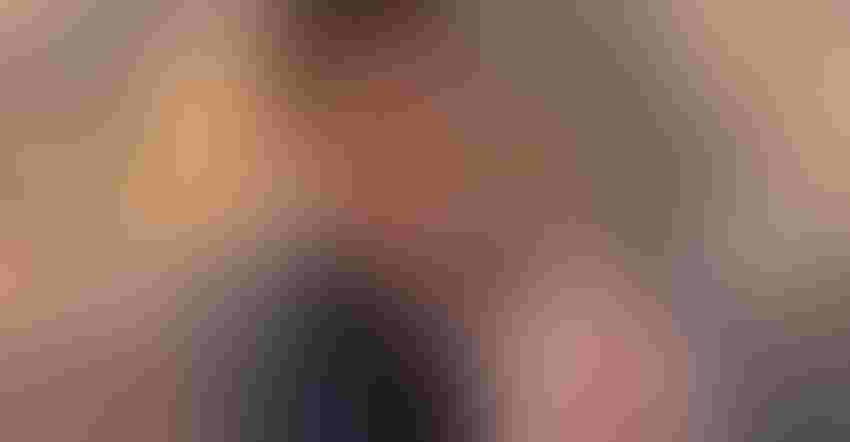 Courtesy of Pig Hill Farms
After significantly expanding the family farming operation with a new 4,400-head sow unit and bringing onboard several new full-time employees over a four-year stretch, Pig Hill Farms decided it was time to focus on culture. In 2018 and 2019, the fourth-generation diversified family farm implemented better interview practices, introduced the TN visa program and self-educated themselves in human resources, and since 2020, the company has put a strong emphasis on its entrepreneurial operation system.
"Some of the tools that we brought to our business has really helped us establish our culture, our core values, our mission statement, our engagement with our team, and just aligning management with the right generation and transitioning that from the senior to the junior partners," says Janae Metzger, HR manager for Pig Hill.
Metzger says establishing a winning culture on farm is a journey though. While not all Pig Hill's employee turnover stemmed from the swine sector of their business, a large portion of it did, especially at the beginning.
"However, last year, we had zero people leave our sow farm which was incredible and it was really awesome," Metzger says. "But that number has gone lower and lower each and every year, and so that is, I guess to me, a testament to the things that we're doing and where we're at."
Today Pig Hill's turnover goal is 10% or better, but not all turnover has been negative.
"We have a lot of positive or internal turnover... So, I don't count that against people leaving our company," Metzger says. "But as our company has grown, we've definitely transitioned people into different roles."
Another testament to lower turnover is the expansion of their TN visa program over the past five years, says Metzger. Today the farm has 17 full-time employees on a TN visa.
However, Metzger credits three key areas Pig Hill implemented in the last few years for the culture they have now established on farm.
4DX: The four disciplines of execution
First the farm focuses on the "wildly important." Staff set goals and stick to them, and then measure them and hold themselves accountable to those goals.
Next the team acts on lead measures. "So, within our industry, there are plenty of lag indicators or lag measures that we cover and measure," Metzger says. "In HR, the turnover is a lag indicator. In the pig world, mortality, your closeouts, any of your information on something like that with grow finish. All of that stuff is typically lag, so we're trying to find something to give us indications of what is to come."
The farm then puts together a compelling scoreboard. All of Pig Hill's teams, whether HR and administration, or cattle and grow-finish, have whiteboards, where they measure different metrics and routinely discuss them.
Finally, the farm implements a cadence of accountability.
"Accountability to me goes right alongside execution, and if you're going to get something done, you have to be an executor, but you also need somebody to hold you accountable to that," Metzger says. "It might be a task list for your workforce and for them they're initialing off when something's done because they put their name there. You know who to go to. Perhaps for your growers it's your summary sheet that you leave after your visit."
EOS: Entrepreneurial operating system
As a leadership team, Pig Hill establishes trimester goals and then makes sure each team is executing those goals. They then come back together and score themselves pass or fail.
The business has a percentage of ROCKS or goals they want to accomplish each trimester and a vivid vision for what they want the business to look like over the next three years.
Pig Hill also hosts level 10 meetings. It's called level 10 because at the end of the meeting you score it 0 to 10.
"Ten is great, it was worth my time. I learned something, I want to come back. Zero obviously the exact opposite," Metzger says. "But the meeting itself has the same template or agenda, and you fill it out ahead of time. Then when you show up, you're very efficient and very effective because you know each area is on topics you're covering. You fill out your notes ahead of time so you have an idea of what someone's bringing to the table."
Pig Hill's level 10 meetings often start with some good news before going over team calendars and general project lists. Then they talk about issues and that's where you spend most of your time, Metzger says.
"That might be an employee issue. That might be a SOP you're writing and you need to work it through. Might be reviewing Secure Pork Supply plans," Metzger says. "But you take the time to actually work on the things that you need to be working on and that are important for your business and for your team."
Surveys"
Twice a year, Pig Hill conducts a survey index, with the same eight questions. By asking the same eight questions Metzer gets to measure responses and see where they're improving or declining.
She also routinely conducts stay interviews for those employees they do not want to see exit the business. Those interviews are often tailored to a specific issue that's within the company.
Pig Hill tries to get a "pulse on the crowd" as well.
"With our grain elevator, we have a lot of customers that we're working with and so we talk to them as well. We talk to our vendors, we talk to our packers," Metzger says. "We like to talk with anybody who touches our business. We're asking questions and trying to see how we can better serve them."
According to their latest survey index trends, many employees say they enjoy working at Pig Hill. Respecting personal time also scored relatively high.
In the latest survey, Pig Hill also asked employees to describe the culture and what could be done to improve it. Metzger says she appreciates the honesty in the responses.
"I took all these data points and all these questions and if I had a hundred comments back, 10% of them, so 10 of them were, I would say neutral to negative. And of the negative ones they were on communication," Metzger says. "And I guess the marriage advice I was given was communicate, communicate, communicate, communicate some more. So, the fact that communication is important in any relationship, it was no surprise that that's one area where, if anything we can always be improving our communication."
What comes next for Pig Hill's culture? Metzger says she wants to continue to work on training and communication.
"Furthering skills, helping people understand delegation, communication," Metzger says. "Being more transparent, making sure we're sharing the right information to everybody who needs to know.
Pig Hill also wants to work on a recognition program, to build a sense of community both on and off farm and to improve their technology skills.
While establishing a culture on farm is a journey, Metzger highlights how some small strategies implemented on farm have already made a big impact in helping employees engage.
"We found cell phones were a complete distraction and then people were texting and group texting and laughing and not including the rest of the team and we said, 'forget it, cell phones go there on the counter,'" Metzger says. "When break starts, team comes in, does laundry, empties dishwasher, gets their food, sits down, and then everyone plays games."
Whether its UNO, cribbage or some type of board game, all of the teams come together as a group.
"So then as a group, we're sitting close and interacting and then at the end of our break, we kind of do a recap, hey, how are we doing on our day?" Metzger says.
Subscribe to Our Newsletters
National Hog Farmer is the source for hog production, management and market news
You May Also Like
---