Don't free-fall with African swine fever risks
Don't free-fall with African swine fever risks
You need to trust the work and the extent that the U.S. hog industry has gone to to prepare for an FAD invasion.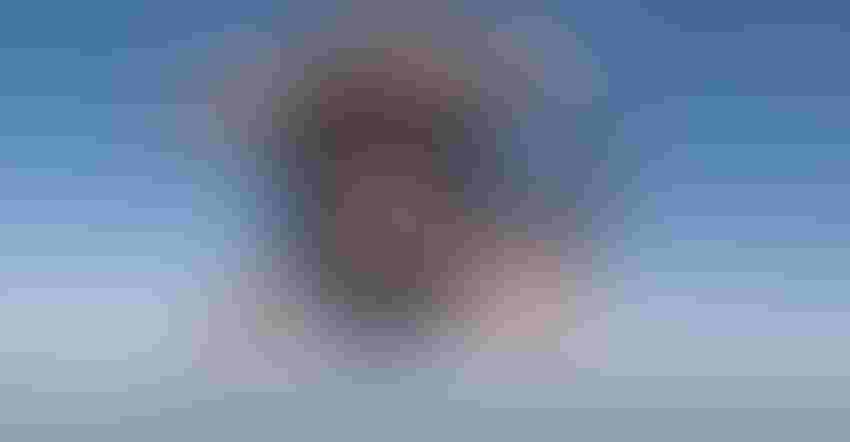 A day without risk on the farm, is like a day that doesn't end in "y." Risk is everywhere, and some risk you can see, other risks can sneak up on you.
To tackle some risks, we are forced to step out of our comfort zone. I recently really stepped out of my comfort zone when I was pushed out of an airplane at 13,000 feet above the ground. I say "push," because I didn't really jump; my tandem instructor strapped to my back gave me a not-so-gentle nudge to begin our plummet.
The risks of skydiving were perfectly spelled out in the tome of release forms that I had to initial and sign before I would be allowed to act on this weakness in judgement.
Much has been written and said about the risks of African swine fever, and the damage that the virus will do to the U.S. hog industry and the agricultural economy should it reach the U.S. herd. The U.S. hog industry, led by the efforts of the American Association of Swine Veterinarians, National Pork Board, National Pork Producers Council and the Swine Health Information Center, is doing its best to get all producers and allied industry members to develop preventive measures to keep the virus at bay and laying the ground work to be best prepared should ASF slip in.
Last week in this space, I wrote how the inevitability of ASF reaching the U.S. swine herd has switched to a matter of when ASF gets here, not if it gets here. Since I wrote that, I spoke with David Pyburn, NPB senior vice president of Science and Technology, and he is still holding onto if ASF reaches the U.S. swine herd, saying admitting that ASF will indeed reach our herd is like conceding a victory before kickoff. Saying that ASF will get here is a defeatist attitude.
We are still in the game, so let's do our best to prevent ASF from getting into our herds and to be prepared if it does come here.
The Secure Pork Supply plan has been established to help producers prevent a foreign animal disease and prepare in case one does reach our herds. The SPS is voluntary, though it is highly recommended for producers to participate. Participation in the program is high, but not 100%. Why producers would choose not to participate in the SPS is beyond me. Maybe it's because they do not feel comfortable sharing their farm's information.
Yes, state and federal animal health officials will use your farm's information, but only if a foreign animal disease is detected in your area. By sharing your farm's information, and participating in the SPS, you will be able to start hog movements sooner if you can prove that your farm is disease-free.
Stepping outside of your comfort zone requires trust. In this case, you need to trust that animal health officials will only use your operation's information if an FAD is detected, and only if you grant permission.
Just as I put my trust, and my life, in the hands and preparation of my tandem skydive instructor, you too need to trust the work and the extent that the U.S. hog industry has gone to to prepare for an FAD invasion.
When free-falling from 13,000 feet at 100 miles an hour, you clearly see the risks coming at you, and you hope that your straps hold and that the chute opens. With ASF, or any other FAD, the risks are not as visible, but we still know they are present. Let's do our best to be prepared and take this thing on with a unified force.
Subscribe to Our Newsletters
National Hog Farmer is the source for hog production, management and market news
You May Also Like
---