Defense Production Act good news, but worker safety comes first
Defense Production Act good news, but worker safety comes first
Executive action is a good first step, but more work needed to dig industry out of its hole.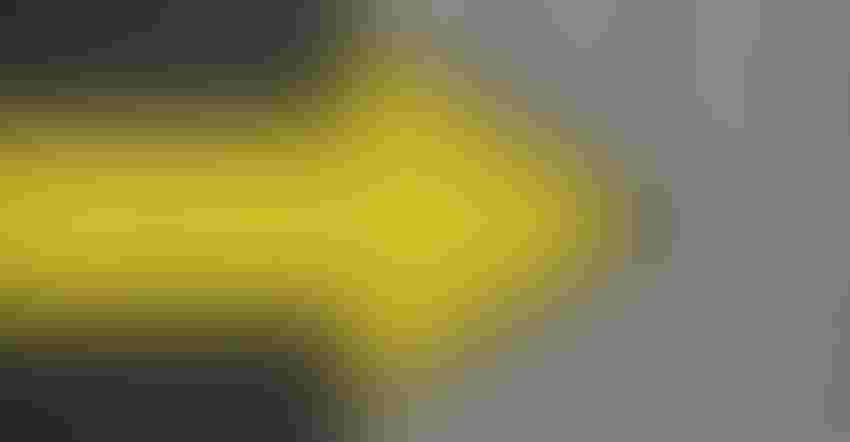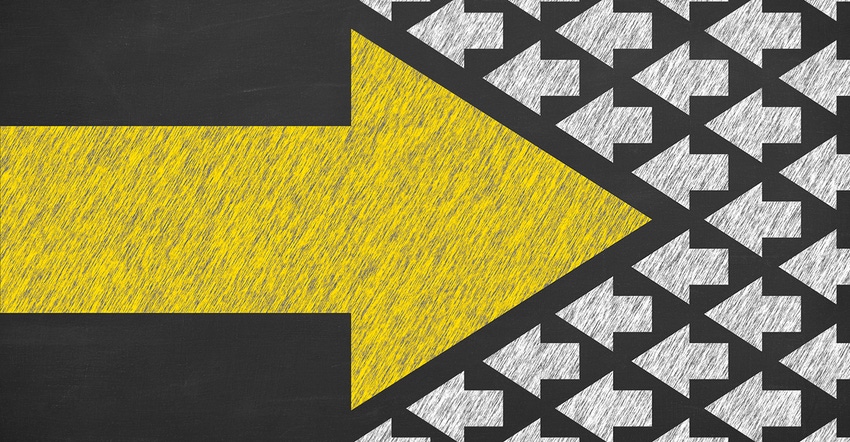 President Trump's implementation of the Defense Production Act to reopen stalled meat production plants is a big step in the right direction, but plenty of work remains before all plants are open to full capacity.
Getty Images/iStockphoto
President Trump's signing of the executive order using the Defense Production Act to reopen stalled meat production plants was met with great applause across the U.S. pork industry. This action does not, however, mean that hogs will immediately be heading toward processing plants.
Yes, the pork industry wants nothing more than being able to get market hogs to these plants to turn them into safe, nutritious and affordable food for American consumers, but the health of workers in the plants needs to be a top priority. On Sunday, the Centers for Disease Control and Prevention and the Occupational Safety and Health Administration issued a guidance to be implemented in meat processing plants. The guidance includes measures such as testing, temperature checks, face coverings and social distancing of employees where possible, among other measures. A press release from the North American Meat Institute says many of its members are raising pay, offering bonuses, providing paid sick leave and increasing health benefits to plant employees.
NAMI President and CEO Julie Anna Potts responds to Trump's action, "By keeping meat and poultry producers operating, the President's Executive Order will help avert hardship for agricultural producers and keep safe, affordable food on the tables of American families. The safety of the heroic men and women working in the meat and poultry industry is the first priority. And as it is assured, facilities should be allowed to re-open. We are grateful to the president for acting to protect our nation's food supply chain."
Collin Peterson, U.S. Representative and chairman of the House Agriculture Committee, hosted a press conference Wednesday afternoon in Worthington, Minn., the site of the JBS pork plant that suspended operations on April 20 to help limit the community spread of COVID-19 after a number of plant workers had contracted the virus.
JBA USA issued a press release Wednesday announcing that the Worthington plant will have a limited reopening to " provide producers with a humane euthanasia option for market hogs during the coronavirus pandemic."
Euthanasia is the last resort decision that no hog producer wishes to make. Hog producers are in business to raise livestock to end up on consumers plates, not to raise them to maturity only to have to put them down. Plant closures and slow-downs are forcing these decisions upon some producers as the pork supply chain's bottleneck chokes on itself.
"None of us want to euthanize hogs, but our producers are facing a terrible, unprecedented situation," Bob Krebs, president of JBS USA Pork, says in the JBS press release. "We will do everything in our power to work with the state of Minnesota to responsibly reopen our facility as soon as possible in support of producers who desperately require a more viable option for their hogs."
During the press conference, which was also attended by Minnesota Gov. Tim Walz, Peterson says, "We're not going to force them (meat plants) open unless it's safe for the workers."
According to the JBS press release, "Under the limited reopening, a reduced staff of approximately 10 to 20 team members will facilitate and manage the humane euthanasia process in partnership with federal, state and local veterinary officials. The company anticipates that approximately 13,000 hogs could be euthanized per day. Hog carcasses will be rendered, sent to landfills, composted or buried."
When in full operation, the Worthington JBS facility employs more than 2,000 and processes 20,000 hogs per day. The release also says the "remaining team members will continue to adhere to the governor's stay at home order until normal operations can resume. The company continues to pay its team members during the plant closure."
While local, state and federal health officials work through the details of getting the pork supply back into full operation, may organizations stepped up to get behind Trump's action.
National Pork Producers Council President Howard "A.V." Roth, a hog producer from Wauzeka, Wis., says "We are thankful for the support extended by our federal, state and local government leaders. As we all work together to protect workers and the nation's food supply, we need uniform and consistent solutions and all available resources to address this unprecedented crisis. We thank President Trump for taking this step."
Roth goes on to stress the importance to "safely stabilize the current plant capacity challenge and overcome other major hurdles facing the nation's pork production system, one that employs 550,000 workers and generates $23 billion in personal income across rural America."
With limited options to market their hogs, producers have seen hog values plummet, and "hog farmers are facing liquidation of their farms and other assets without immediate relief, including expanded financial aid without payment limitations," Roth says.
"While getting pork packing plants back online is foundational, the tragic reality is that millions of hogs can't enter the food supply. We need coordinated partnership between the industry and federal, state and local authorities to euthanize pigs in an orderly, ethical and safe way."
The U.S. Meat export Federation is quick to point out that the impact of U.S. meat plant closings does not stop at our shores.
USMEF President and CEO Dan Halstrom says, in a statement, "The executive order will help ensure a steady, reliable supply of high-quality U.S. protein — not only for customers in the United States, but across the globe. The U.S. meat industry is already taking extraordinary steps to ensure worker safety, including COVID-19 testing, temperature checks, use of personal protective equipment and social distancing of employees. But further action is needed to stabilize our meat supply chain, and USMEF greatly appreciates the Trump administration's prioritization of safe and consistent meat production and processing during this difficult time. The executive order comes as welcome news not only to consumers but also to U.S. livestock producers, who have endured severe economic hardship as a result of this pandemic."
As I said at the beginning, President Trump's executive order does not flip the "on" switch for these closed plants, nor does it solve all of the current pork industry problems, as echoed in a statement by Indiana Pork Executive Director Josh Trenary, "If plants can process our animals while keeping workers safe, that is a step in the right direction for the plants, pork farmers and consumers. However, with the severity of the backups of pigs on farms across the country, there is still much more work to be done to alleviate the strain on our farmers and their animals."
Much more work to do, but as Trenary says, we're stepping in the right direction.
Subscribe to Our Newsletters
National Hog Farmer is the source for hog production, management and market news
You May Also Like
---