Debt ceiling deal may clear way for farm bill
Debt ceiling deal may clear way for farm bill
Legislative Watch: House may still consider SNAP changes; House panel approves bill to allow heavier trucks on interstates; Food date labeling bill introduced.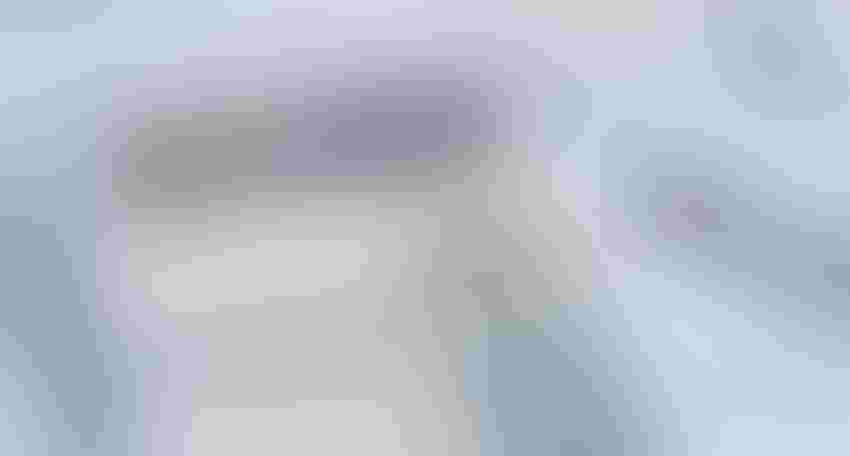 This week's bipartisan agreement to suspend the debt ceiling until 2025 in exchange for various spending reforms may directly impact the farm bill's chances this year. The bill, called the Fiscal Responsibility Act, made several eligibility changes to the Supplemental Nutrition Assistance Program, or SNAP. Disagreement over these changes had been a major point of contention standing in the way of a farm bill reauthorization.
The agreement requires able-bodied SNAP beneficiaries without dependents up to age 54 to work or be in a work training program, an increase from the current maximum age of 49. It also added new exemptions to the work requirements for the homeless, veterans and people younger than 24 who were formerly in foster care. The changes are estimated to result in a net addition of about 78,000 new recipients.
Senate Agriculture Committee Chairwoman Debbie Stabenow (D-MI) told reporters Tuesday that the bill "takes the issue of SNAP work requirements off the table. So, that's just one less issue we're going to have to negotiate" in the farm bill. House Agriculture Committee Chairman Glenn "GT" Thompson (R-PA) told Agri-Pulse, "I think it helps the farm bill process, absolutely." However, he suggested that the House may still consider changes to SNAP work requirements as it proceeds through the farm bill debate.
The current farm bill, passed in 2018, expires September 30, 2023. Both Stabenow and Thompson have publicly expressed optimism that they can complete a reauthorization before the end of the year. The Fiscal Responsibility Act passed the House Wednesday by a 314-117 vote and cleared the Senate late Thursday by a 63-36 vote.
House panel approves bill to allow heavier trucks on interstates
The House Transportation and Infrastructure Committee approved a bill 33-27 to allow heavier semi-trucks on interstate highways. H.R. 3372, introduced by Rep. Dusty Johnson (R-SD), would allow trucks weighing up to 91,000 pounds to travel interstate highways, up from the current 80,000-pound maximum. However, to gain the extra allowance, the trucks would be required to be outfitted with six axles rather than the standard five.
Proponents of the measure point to research showing that the additional axle more than compensates for the additional weight. This research shows that a six-axle truck weighing 91,000 pounds has a shorter braking distance and causes less weight imprint on the road surface than a five-axle, 80,000-pound truck. Allowing more products to be transported in fewer trips also means fewer trucks on the road overall. Amid the current driver shortage, this change could help ease supply chain concerns.
Those opposed to the changes believe heavier trucks inherently cause more dangerous conditions on roads and cause more damage in accidents. They also believe trucks carrying more weight will cause greater road damage regardless of how the weight is distributed.
The bill now moves on to the full House for consideration. A companion bill will soon be introduced in the Senate.
Food date labeling bill introduced in Congress
A bipartisan group of lawmakers has introduced a bill designed to provide consumers with clearer guidance about food date labeling and reduce food waste. The Food Date Labeling Act, H.R. 3159 and S.1484, was introduced by Representatives Chellie Pingree (D-ME), Dan Newhouse (R-WA) and Senator Richard Blumenthal (D-CT). According to the sponsors, the bill would standardize date labels on food products, thereby ensuring Americans do not throw out useable food.
"Our current food labeling practices are outdated, confusing and completely arbitrary, resulting in around 90% of Americans prematurely throwing out perfectly safe food. This staggering waste takes a toll on families' wallets, on the environment and on the economy," said Pingree, co-chair of the Bipartisan Food Recovery Caucus. "By standardizing the food date labeling system and making labels less confusing for consumers, the bipartisan Food Date Labeling Act will help ensure food is being used and eaten, rather than being thrown out."
"This legislation would provide consumers and grocers with a clear, consistent food labeling system," said Blumenthal. "Current labels lack clarity about when products are safe to eat—discouraging donations and contributing to food waste and insecurity. The Food Date Labeling Act is an important step toward streamlining our labeling process and reducing the 40% of our nation's food supply that is thrown away every year."
Experts estimate that 40% of food produced in the United States is thrown out before being consumed. Currently, there are no federal regulations governing date labels on products other than infant formula. Pingree has introduced versions of the Food Date Labeling Act each Congress since 2013.
Subscribe to Our Newsletters
National Hog Farmer is the source for hog production, management and market news
You May Also Like
---