COVID-19 times didn't stop Dee's road research
COVID-19 times didn't stop Dee's road research
Published in the scientific journal Transboundary and Emerging Diseases, the demonstration project confirmed viral survival in feed.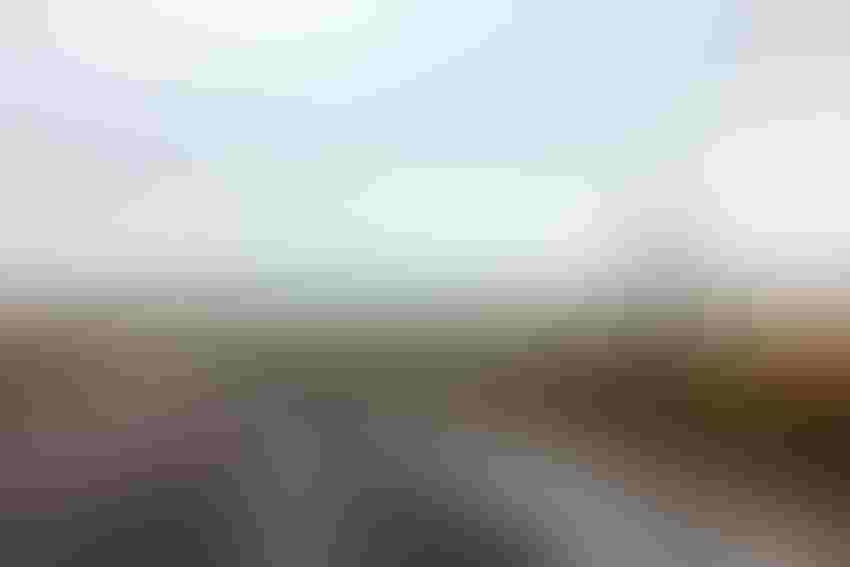 Back in March, at the American Association of Swine Veterinarian's Annual Meeting, Scott Dee, director of research for Pipestone Applied Research, announced that his research in viral survivability in feed was hitting the road. The "Demonstration Project," a technique taken from the social sciences where proven laboratory data are tried to be replicated in the real world, would involve taking feed, inoculating it with porcine reproductive and respiratory syndrome virus, porcine epidemic diarrhea virus and Senecavirus A, and putting it in a truck that would be driven all around the United States.
Shortly after that meeting, much of the United States went into lockdown due to the coronavirus pandemic, but that didn't stop Dee from heading out on his research journey. Published last month in the scientific journal Transboundary and Emerging Diseases, the demonstration project, funded by the Swine Health Information Center, confirmed viral survival in feed.
The research team took samples of soybean meal (organic and conventional), lysine, choline and vitamin A, and spiked them with a mixture of PRRSV 174, PEDV and SVA, before sending them on a trip that lasted 21 days (including overnight stays), involved 107 hours of transport and covered 14 states. The samples were well contained in boxes securely loaded in the trailer without a risk for spills. There was no other cargo in the trailer, and the only stops made were for fuel and overnight rest.
"We wanted to protect the sanctity of agriculture," Dee says. "These were not foreign animal diseases. We talked to the Board of Animal Health director and [U.S. Department of Agriculture]. If we were managing the demonstration as described, they were perfectly fine with it."
The samples traveled approximately 6,000 miles roundtrip, starting in Minneapolis, then down to Iowa, Colorado and Texas, across the southern coast, up the Eastern Seaboard and back to the Midwest. Upon the truck's return to Minnesota, the feed samples were tested and SVA was found in every feed ingredient evaluated.
Dee notes that this reflected what had been seen previously in the lab: that SVA — a surrogate of foot-and-mouth disease — survives and is stable in feed ingredients. The results also showed that PEDV and PRRSV survived in feed as well.
Because this was a proof-of-concept project, a larger-scale demonstration is next on Dee's agenda for this fall.
"We're going to do this whole thing again in November using one-ton totes of organic and inorganic soybean meal," he says. "We will get away from the 30-gram amounts and into a representative volume producers are dealing with all the time in tons."
Helping to bridge the gap from lab to the real world, Dee says he hopes that the results will help people gain more confidence in the evidence that viruses can live in feed under a commercial shipping event.
"The vision is to keep it out," Dee says. "We all have to work together to keep this virus [African swine fever] and other foreign animal diseases out of our country and out of our continent."
Subscribe to Our Newsletters
National Hog Farmer is the source for hog production, management and market news
You May Also Like
---