Congressional members tell USDA to withdraw swine slaughter rule
Congressional members tell USDA to withdraw swine slaughter rule
Legislative Watch: Congress urges withdrawal of slaughter inspection rule; EU, Mexico agree on trade; U.S., Japan talking; sorghum gets heavy duty; USDA names leadership.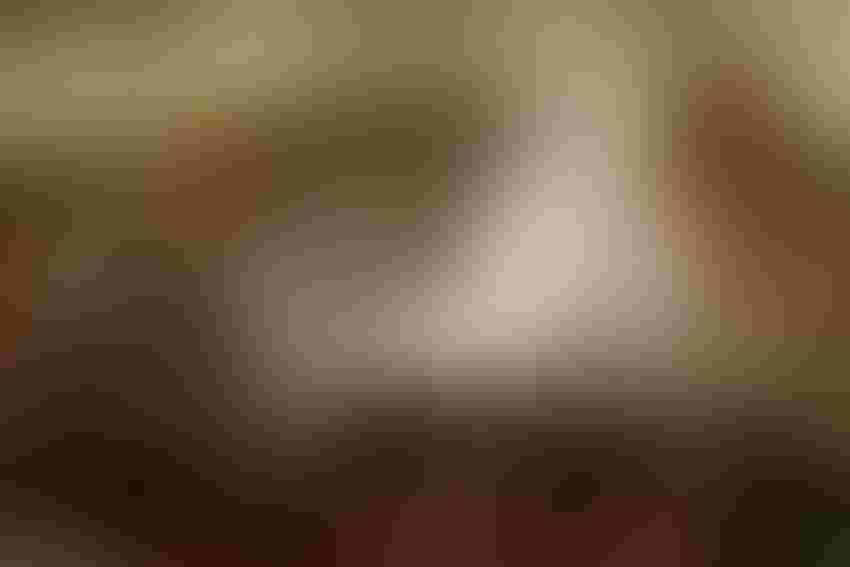 A group of 63 House members are urging USDA to withdraw the proposed Modernization of Swine Slaughter Inspection rule. The members argue the rule will endanger worker's safety, public health and animal welfare.
In a letter to Secretary of Agriculture Sonny Perdue, the members say, "The Modernization of Swine Slaughter Inspection proposed rule removes all limitations on line speeds in hog slaughter plants, which will endanger the health and safety of tens of thousands of workers in the hog slaughter industry. Even at current line speeds, pork slaughter and processing workers face many job risks that can lead to severe injury, illness and death. Meatpacking workers in hog slaughter plants work in cold, wet, noisy and slippery conditions making tens of thousands of forceful repetitive motions on each shift. Meatpacking workers are injured at 2.4 times the rate of other industries and they face illness rates at 17 times the rate of other industries."
They also say, "There is no evidence that the increased line speeds can be done in a manner that ensures safe food and safe workers. We strongly oppose swine slaughter line speed increases, the new proposed inspection system, and urge you to withdraw the rule."
The letter was organized by Reps. Rosa DeLauro (D-CT) and Mark Pocan (D-WI).
EU-Mexico trade agreement announced
The European Union and Mexico announced they have reached an agreement to enhance trade, especially among agricultural products. The agreement eliminates tariffs on "practically all" goods traded between the EU member countries and Mexico. The announcement updates the 2000 trade agreement between the EU and Mexico which mostly covered industrial goods. This new agreement includes agriculture, more services, investments and government procurement.
The new agreement will enhance EU pork exports to Mexico with duty-free trade for almost all pork products. Preferential access will be given to certain EU cheeses and Mexico will not allow imitations of more than 300 European foods and drinks in Mexico.
This agreement continues Mexico's move away from it reliance on trade with the United States. This should not be surprising considering the U.S.' continued threats of pulling out of the North American Free Trade Agreement, proposing tariffs on steel, and the rhetoric pointed at Mexico.
Negotiators will continue to work on details to produce a final text by the end of the year.
U.S. and Japan to start trade talks
President Trump and Japanese Prime Minister Shinzo Abe agree to start talks on a set of "free, fair and reciprocal trade deals."
Abe makes it clear that major differences exist on how each country was approaching these talks. He says, "On the U.S. side, they are interested in a bilateral deal. Our country's position is that TPP is the best for both of our countries."
Trump continues to send mixed messages on TPP which he withdrew from in January 2017. During the press conference with Abe, he states he does not intend to re-enter TPP stating he prefers a bilateral agreement aimed at reducing the U.S. trade deficit with Japan which was $69 billion last year. But he also says at the press conference, "I don't want to go back to TPP, but if they offer us a deal I can't refuse on behalf of the United States, I would do it." Earlier this month he announced that he had ordered his key trade advisers to look at rejoining TPP but later tweeted that he would join if the deal "were substantially better than the deal offered to Pres. Obama."
U.S. Trade Representative Robert Lighthizer and Japanese Minister of Economy, Trade and Industry Toshimitsu Motegi will lead the new negotiations that are expected to start this summer.
China slaps 179% duty on U.S. grain sorghum
China last week slapped a 178.6% preliminary anti-dumping duty on U.S. sorghum after China conducted an investigation claiming U.S. shipments were "unfairly subsidized and damaging" Chinese producers. China began the investigation this past February after President Trump imposed tariffs on solar panels and washing machines.
The National Sorghum Producers say in a statement, "National Sorghum Producers, alongside our producers, stakeholders and partners, has cooperated fully China's antidumping and countervailing duty investigations, including submitting several thousand pages of data demonstrating conclusively that U.S. sorghum is neither dumped nor causing any injury to China. None of this information appears to have been seriously considered or used in today's preliminary determination, which is neither fair nor appropriate."
Tom Sleight, president of the U.S. Grains Council says, "We are being very clear with all stakeholders, here and in China: this tit-for-tat has to stop, and talks to find reasonable and lasting solutions must begin, for the good of U.S. agriculture and the customers we have spent decades working to win as loyal buyers."
China is the largest buyer of American sorghum products. It imported approximately 4.8 million metric tons from the United States last year worth about $960 million, according to Chinese customs data.
USDA names agency leadership
Secretary of Agriculture Sonny Perdue announces the appointment of senior leaders for various USDA agencies. Those named administrators are:
• Ken Isley — Foreign Agricultural Service: Isley most recently served as special adviser for Corteva Agriscience, the agriculture division of DowDuPont. He has spent nearly 29 years with Dow.
• Martin Barbre — Risk Management Agency: Barbre owns and operates farms in Illinois. He is a past president of the National Corn Growers Association and the Illinois Corn Growers Association.
• Joel Baxley — Rural Housing Service: Baxley most recently served as the Consulting Services director and the senior real estate technical consultant with RSM US LLP's Financial Advisory Services consulting practice.
• Tommie Williams — minister-counselor for Agriculture, U.S. Mission to the UN Agencies for Food and Agriculture in Rome: Williams has worked in Italy, China, Belize and Israel. Williams was elected to the Georgia State Senate in 1998, eventually rising to the ranks of Majority Leader and President Pro Tempore before retiring in 2006.
Subscribe to Our Newsletters
National Hog Farmer is the source for hog production, management and market news
You May Also Like
---