Congress releases report on ag labor challenges
Congress releases report on ag labor challenges
Legislative Watch: Ag visa policies need reform; Ninth Circuit nixes California glyphosate warning label; USDA sets rules for poultry producers.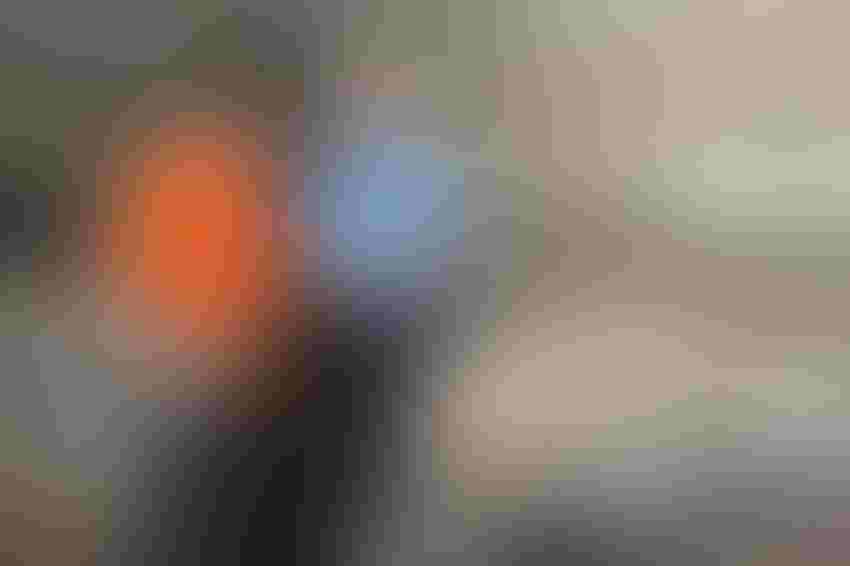 The House Agriculture Committee's Agricultural Labor Working Group released an interim report Tuesday summarizing its activities to date and discussing the issues raised in a series of roundtables conducted over the past four months. The group, led by co-chairs Rick Crawford (R-Ark.) and Don Davis (D-N.C.), was formed earlier this year to perform factfinding about the challenges farmers face in locating adequate supplies of workers.
"I'm proud to release the Ag Labor Working Group's interim report which lists our initial findings after months of talking and meeting with stakeholders, farmers, and workers," Crawford said. "This report describes the unique challenges facing agricultural labor and the H-2A visa program and how it could impact our food supply and those who help produce it. Based on the information available, it is becoming clear that our agricultural visa policies are in desperate need of reforms. I look forward to continuing to work with Chairman Davis and the rest of the Working Group to develop a final report with commonsense, bipartisan solutions." 
The full 43-page report is available on the House Agriculture Committee's website. The working group is a bipartisan collection of 16 lawmakers, equally split between Republicans and Democrats. The group plans to meet to discuss potential legislative solutions to the issues identified in the interim report over the coming months.
Ninth Circuit nixes California glyphosate warning label
This week, a three-judge panel of the Ninth Circuit Court of Appeals ruled 2-1 that California had overstepped its authority by requiring a label on products containing glyphosate saying that it is "known to the State of California to cause cancer." The chemical, sold by Bayer under the brand name Roundup, is one of the most widely used pesticides in the world and has been studied by researchers for decades.
In the ruling, the court said, "In 2015, the International Agency for Research on Cancer identified glyphosate as 'probably carcinogenic' to humans. … While IARC is of the view that glyphosate is probably carcinogenic to humans, that conclusion is not shared by a consensus of the scientific community."
Bayer also made news this week when its new CEO, Bill Anderson, indicated in a statement that the company may consider spinning off its crop science or consumer health divisions next year. Due to several factors, the crop science division has struggled to be consistently profitable since Bayer acquired Monsanto in 2018. This includes numerous high-profile lawsuits alleging that the company's Roundup product caused non-Hodgkin's lymphoma, several of which have resulted in verdicts in the hundreds of millions of dollars, and some even reaching into the billions.
"We are not wedded to one structure," Anderson said. "We will pursue the best course to ensure maximum value creation."
USDA sets rules for poultry producers 
In a long-awaited announcement, USDA said Thursday it was ready to finalize the first of a planned series of Packers and Stockyards Act rules. The Transparency in Poultry Grower Contracting and Tournaments final rule will require large processing companies to disclose information about contracts to the growers raising their birds.
Specifically, the final rule will require a "Live Poultry Dealer Disclosure Document" to give growers information about their relationship with the processor before making important financial decisions about their operations. It also requires processors to disclose earnings for growers by quintile, establish minimum flock placements, and explain variable costs growers may incur and how companies handle certain important circumstances such as sick flocks and natural disasters.
"It's high time that poultry growers get the benefit of robust transparency—upfront and ongoing—to clean up the broiler chicken market of deceptive practices," said USDA Senior Advisor for Fair and Competitive Markets Andy Green. "This Poultry Transparency Rule in particular lays down a powerful marker that USDA stands on the side of market integrity and fairness for farmers and is a vital example of the more than 72 actions kickstarted by the historic Biden-Harris Executive Order on Promoting Competition in America's Economy."
The final rule has not yet been published in the Federal Register, but USDA expects this will occur in the next few days.
Subscribe to Our Newsletters
National Hog Farmer is the source for hog production, management and market news
You May Also Like
---