Climate Alliance ensuring ag has a seat at the table
Climate Alliance ensuring ag has a seat at the table
Legislative Watch: Ag has place set at climate change talks table; who's the next secretary of ag and House ag chairman? U.S. left out of largest trade deal.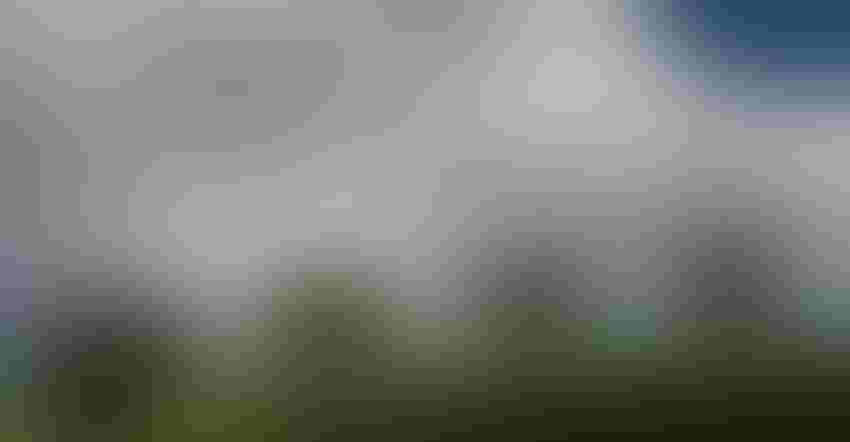 To ensure agriculture has a seat at the table when climate change issues are considered, an alliance of farmers, forest owners, the food sector, state governments and environmentalists has been formed. The Food and Agriculture Climate Alliance is chaired by the American Farm Bureau Federation, Environmental Defense Fund, National Council of Farmer Cooperatives and Farmers Union.
The alliance is proposing more than 40 recommendations aimed at helping farmers financially benefit from reducing greenhouse gas emissions and dealing with climate change. The recommendations focus on six areas: soil health, livestock and dairy, forests and wood products, energy, research, and food loss and waste.
Overview of climate policy recommendations
Provide voluntary, incentive-based tools and additional technical assistance for farmers, ranchers and foresters to maximize the sequestration of carbon and the reduction of other greenhouse gas emissions and increase climate resilience.

Foster the development of private sector GHG markets. The public sector should ensure that verifiable reductions occur and provide farmers and forest owners with the technical support needed to participate.

Use an array of public and private sector tools to incentivize agricultural and forestry producers to prioritize and scale climate-smart practices.

Incentivize farmers to reduce energy consumption and increase on-farm renewable energy production, and make continued progress toward reducing the lifecycle GHG emissions of agriculture- and forestry-based renewable energy.

Reduce the GHG impact of food waste and loss by streamlining confusing consumer-facing packaging and implementing a public-private partnership to achieve a meaningful and workable food date-labeling program.

Increase federal investment in agriculture, forestry and food-related research substantially and continuously.
The recommendations can be found at AgClimateAlliance.com.
During the campaign, President-elect Joe Biden talked of the critical need to address climate change and is expected to move forward on this issue.
Speculation around the next secretary of agriculture
President-elect Joe Biden has started naming key members of his White House team. There has been a great deal of speculation on who he will name as the next secretary of agriculture.
Those being mentioned include:
Heidi Heitkamp — former Senator from North Dakota and was a member of the Senate Agriculture Committee. Cofounder of the One Country Project to help increase Democratic support in rural America during the 2020 election.

Marsha Fudge — Congresswoman from Ohio and currently serves on the House Agriculture Committee.

Amy Klobuchar — Senator from Minnesota and currently serves on the Senate Agriculture Committee.

Krista Harden — former undersecretary of agriculture in the Obama administration and currently chief operating officer of the U.S. Dairy Export Council.

Cheri Bustos — Congresswoman from Illinois and currently serves on the House Agriculture Committee and Appropriations Committee.

Chellie Pingree — Congresswoman from Maine and currently serves on the House Agriculture Committee and Appropriations Committee.

Michael Scuse — Delaware Secretary of Agriculture and served as undersecretary for Farm and Foreign Agricultural Services during the Obama administration.
A coalition of activist family farmers, consumer, food safety and environmental groups is opposing Heitkamp because they view her as traditional agriculture and too close to corporate agribusinesses instead of family farmers. Heitkamp was a respected member of the Senate Agriculture Committee.
I have found over the years that some names being mentioned are seriously being considered and others are being promoted by interest groups. No one will know until the person is officially announced, which should be sometime in December.
Next House ag chairman to be named soon
The House Democratic caucus will select the chairman of the House Agriculture Committee the week after Thanksgiving as a result of the defeat of Congressman Collin Peterson (D-MN). Committee membership will be determined in late-December or possibly early January.
Congressmen David Scott (D-GA) and Jim Costa (D-CA) have announced they are running to be the next chairman of the House Agriculture Committee.
Scott was first elected to Congress in 2002 and represents parts of Atlanta and the suburbs. He currently serves as chairman of the House Agriculture Subcommittee on General Farm Commodities and Risk Management. The Congressional Black Caucus is supporting Scott, and he has been endorsed by Peterson.
Costa, a third-generation farmer, was elected to the House in 2004, and his district in the central valley represents 25% of California's agricultural production. He is the chairman of the House Agriculture Subcommittee on Livestock and Foreign Agriculture. Over 70 California agricultural groups, including the California Farm Bureau, are supporting Costa.
Largest trade deal signed
The Regional Comprehensive Economic Partnership was signed this week by 15 Asian countries. The RCEP countries represent 2.2 billion people and 30% of the world's gross domestic product. The agreement will lower or eliminate tariffs on goods and services among the 15 nations.
Those signing were Australia, China, Japan, New Zealand, South Korea and the 10 member-nations of the Association of Southeast Asian Nations (Brunei, Cambodia, Indonesia, Laos, Malaysia, Myanmar, Philippines, Singapore, Thailand and Viet Nam).
Some of the members of the RCEP are also members of the Comprehensive and Progressive Agreement for Trans-Pacific Partnership. The TPP was initiated by the United States but President Trump pulled out of the agreement in 2017.
The United States continues to fall behind as the rest of the world moves forward with trade agreements.
Source: P. Scott Shearer, who is solely responsible for the information provided, and wholly owns the information. Informa Business Media and all its subsidiaries are not responsible for any of the content contained in this information asset. The opinions of this writer are not necessarily those of Farm Progress/Informa.
Subscribe to Our Newsletters
National Hog Farmer is the source for hog production, management and market news
You May Also Like
---