Bring back common sense, and meat, to school lunches
Bring back common sense, and meat, to school lunches
Yes, Ag Secretary Perdue let's make school meals great again.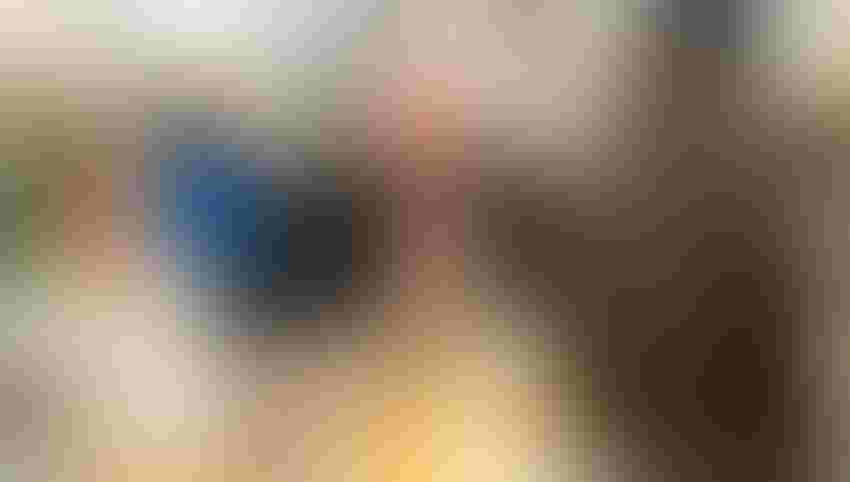 Schools need flexibility in menu planning so they can serve nutritious and appealing meals and encourage student participation in the meal programs, states Agriculture Secretary Sonny Perdue in his first proclamation since he was officially sworn into office on April 25.
Rolling back former First Lady Michelle Obama's initiative, Perdue is restoring local control of guidelines on whole grains, sodium and milk.
"This announcement is the result of years of feedback from students, schools and food service experts about the challenges they are facing in meeting the final regulations for school meals," Perdue says. "If kids aren't eating the food, and it's ending up in the trash, they aren't getting any nutrition — thus undermining the intent of the program."
Perdue is correct. Coming from a mom of a tween, the school lunch options are less than appealing for a farm boy raised on local meats and variety of choices. The Obama administration limited the schools on offering healthy, nutrition options on a shoestring budget.
For now, Perdue's proclamation grants schools to serve fewer whole grains, 1% milk rather than non-fat and they do not have to meet extremely low sodium levels.
While former first lady Michelle Obama was bringing attention to childhood obesity, she also took away Cookie Monster on Sesame Street and pushed organic food options. Something my tween will never forget. Growing up on a farm and helping to put crops in the ground, he knows that organic food is not more nutritional or better for you. Unfortunately, his classmates do not have an equal understanding since Mrs. Obama's messages ring through various channels throughout their childhood from Sesame Street to the school's lunchroom. 
As a mom, I am the first to advocate that the school lunch program needed revamping, but the balance and common sense approach was left out of the equation. Living in a small rural school district, I understand the challenges of meeting the government-mandated rules on a small budget. However, I have to question menu items, such as a breadstick with cheese as the center of the plate.
Nevertheless, Perdue's action to improve the school lunch program steps in the right direction but there is lots of room for more improvements. One serious discussion was the calorie, and more importantly, the protein count was not reasonable. A one-size-fits-all approach for nutrient requirements is not feasible. A high schooler eating the same level of protein and other nutritional requirements as a kindergartener is really unacceptable. Animal proteins, beyond dairy, really have been left out of the school lunch formula. Perhaps, it is affordability, or perhaps it was the push of a food agenda not grounded in science but personal beliefs.
Perdue is correct. Flexibility and local control need to return to the school menu program. However, solid education also needs to return to the decision makers, prompting a balanced approach to lunches that offers all the food groups, accordingly. Students should not be forced not to eat meat because someone at the school pushes the vegetarian movement. Animal proteins provide brain food and keep students full — two important things that fuel optimal learning.
A USDA program that educates the schools on how to prepare all meals, especially meat, properly, and craft appealing and nutritional menus within a budget is a practical solution. Yes, Ag Secretary Perdue let's make school meals great again.
Subscribe to Our Newsletters
National Hog Farmer is the source for hog production, management and market news
You May Also Like
---