Bright minds create bright future
Bright minds create bright future
Be a sponge for continued learning.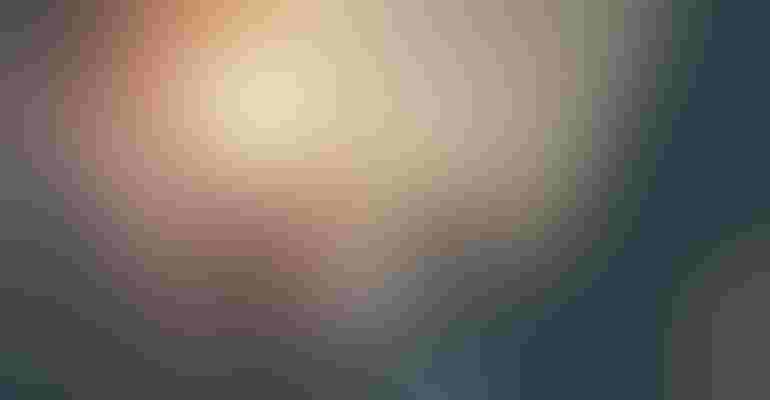 In these blogs, I have often lauded the many knowledgeable women and men in today's swine industry. The research and resulting findings that are continually churned out of the country's land grant universities and swine production systems is simply remarkable.
Just when I think that there is nothing new to discover, I am left slack-jawed by what I hear at presentations at virtual or in-person conferences. The recent James D. McKean Swine Disease Conference — sponsored by Iowa State University College of Veterinary Medicine, the Iowa Pork Industry Center, The Iowa Veterinary Medical Association and the American Association of Swine Veterinarians District 6 — was no exception.
"We are all experts in our own little niches."
I have often said that everyone is put on this earth for an intended purpose, and we all need to know where our strength lies. Case in point, if you want someone to write a story, I could probably be fit for the task. I am not the person to conduct a breeding herd porcine reproductive and respiratory syndrome surveillance research project at Iowa State University.
During the conference, Marcelo Almeida, ISU Department of Veterinary Diagnostic and Production Animal Medicine, admirably and adequately detailed her studies on improving PRRSV surveillance practices in swine breeding herds.
Kate Dion, veterinarian with the Hanor Co., equally offered great advice for hog producers to meet head-on the challenges of implementing biosecurity measures for the grow-finish side of operations. With much focus, and understandably so, being on the sow-farm side, the focus gets fuzzy when thinking of biosecurity in grow-finish barns.
She pointed to past studies of disease impact that show producers could anticipate a loss of $7.08 per pig if both PRRSV and coronaviruses infected the swine herd compared to pigs that remained negative for both diseases. Dion says producers can recoup some of those losses with biosecurity, "and we really need to start on grow-finish."
A major step would be to simply start implementing on grow-finish sites some of the biosecurity measures practiced on sow farms, such as strict adherence to the line of separation between clean and dirty on farm and in the barns. Also speaking of dirty, Dion says more attention should be paid to the cleanliness and frequency of cleaning of trailers used to haul wean pigs, feeder pigs and market animals.
Something as simple as making sure the entire team is on the same page when it comes to biosecurity, going as far as reinforcing your farm's biosecurity standards to anyone visiting or doing contract work so no breaches in biosecurity occur.
Dion and Almeida are just two examples of those who shared their "niche" knowledge during the full-day McKean conference.
What is your niche?
"It's very important in life to know when to shut up. You should not be afraid of silence."
As I said earlier, I may be your man if you need someone to write a story. For me, the art of being able to tell someone's story or relate the story that they want told is to zip it. I'm an old fashioned journalist (and I use that term loosely, so as not to be grouped with what has become a derogatory term), as I report on what or who I am covering. Other than when I write a blog such as this, I try not to inject my own thoughts or bias into an article.
Whenever I attend a Leman or McKean conference, or one of the many swine days, I often say "I'm just being a big ol' sponge, just trying to absorb as much knowledge as possible."
One of the difficulties of attending one of these many conferences is that a guy or gal can get info overload, and just like a sponge, one's gray matter can only hold just so much. That is why we have digital recorders, to listen and absorb when our cerebral organ may be taxed.
"My life has been a quest for knowledge and understanding, and I am nowhere near having achieved that. And it doesn't bother me in the least. I will die without having come up with the answers to many things in life."
I am still amazed at the great research work being done at all levels in the swine industry, from the land grant universities to the allied industry to the production systems to the smallest of hog operations. When we think we have all the answers to all of life's and the swine industry's problems, someone decides to look at a common problem, but from a slightly different angle.
Or, as 2020 has taught us, we are continually faced with new problems. Our industry has the veterans and the newcomers that offer a great blend to meet these challenges and to look for opportunities ahead. Once we think that we have the answers to everything, either the questions will change, or they will be asked in a different way.
"Learning something new is fun."
If a person is doing it right, you should never stop learning. That doesn't mean enrolling in higher education for formal studies. Continuing education does occur in a college setting, but more times than not it also occurs around the dinner table, in the barn, in the office or around a cold beverage with friends.
A day doesn't go by that I don't learn something new, and when I do learn a new tidbit, I'll quip "Well, I'm done for the day, because I just learned something new." Sometimes that new germ comes far too early to call it a day, so I just squeeze out that proverbial sponge to make room for more.
As you have read this, you may be asking yourself, "what's up with the italicized statements?" Each of these statements are quotes by the purveyor of knowledge that we just lost. Alex Trebek, longtime host of the TV gameshow "Jeopardy," passed away this past Sunday from pancreatic cancer. Yes, Trebek was a gameshow host, but for many people "Jeopardy" has been a gameshow to keep them learning. For that, I pay tribute to Mr. Trebek.
I found these Trebek quotes appropriate for the subject matter of events such as the McKean Swine Disease Conference, the Allen D. Leman Swine Conference and our own Global Hog Industry Virtual Conference among all the other events that have or will be held over the next few months.
Lastly, I'll leave you with another quote from Alex Trebek, one that I have often subscribed to for my own life: "Take your job seriously, but don't take yourself too seriously."
Subscribe to Our Newsletters
National Hog Farmer is the source for hog production, management and market news
You May Also Like
---