Biofuels industry needs CCC assistance
Biofuels industry needs CCC assistance
Legislative Watch: Biofuels feeling COVID-19 impact; CO2 shortage hits food industry; more loan flexibility needed; expanding beef pricing inquiry; USMCA moving forward.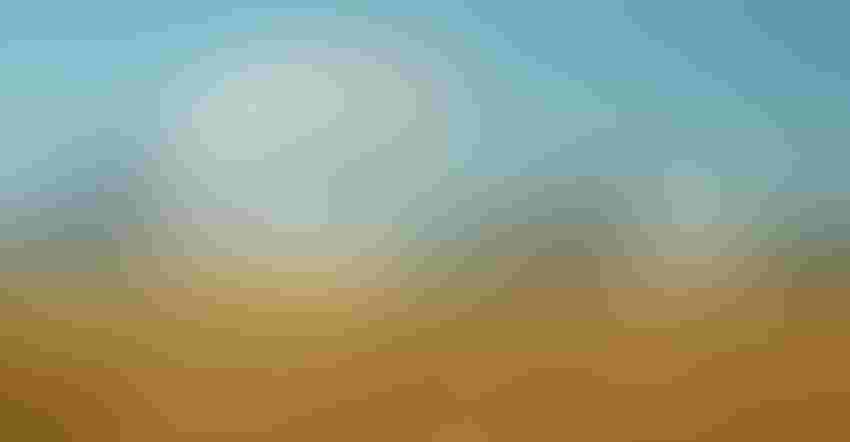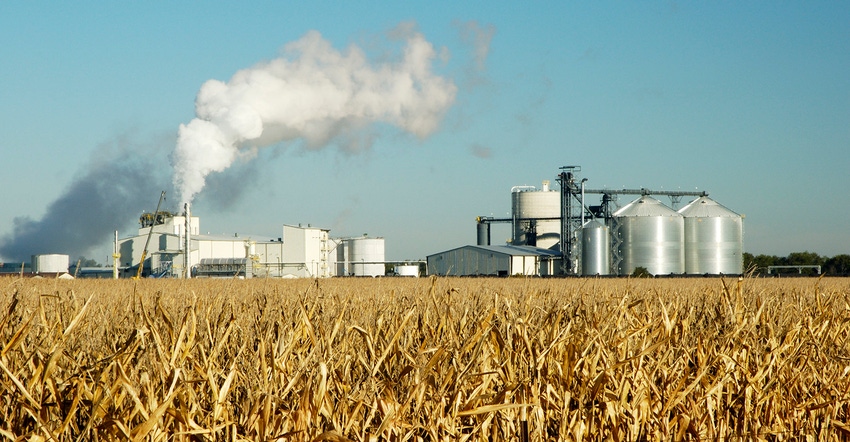 With more people staying home and driving less due to the coronavirus outbreak, demand for gasoline has dropped a great deal. This has also reduced the demand for biofuels. The Renewable Fuels Association indicates that more than 100 biofuels plants through the United States have either closed or reduced production. This has significantly reduced the demand for corn and negatively impacted corn prices.
A bipartisan group of Senators is asking USDA to allocate additional Commodity Credit Corp. funds to the renewable fuels industry.
In a letter to Secretary of Agriculture Sonny Perdue, the Senators say, "We are concerned for the many farmers and producers who will bear the impact of this decrease in consumption, further damaging an already hurting rural economy and resulting in the closing of production facilities that employ many people in rural communities in our home states.
"We have seen a significant drop in the price of corn and soybeans because of the decline in demand. Keeping plants open is vital for our states and we ask that you use the authority given by Congress to assist the biofuel industry during extremely difficult times. We are supportive of the proposals the biofuel industry has put forward to reimburse feedstocks and also believe that adding additional CCC funds to the Higher-Blends Infrastructure Incentive Program will drive future biofuel demand."
The letter was organized by Sens. Chuck Grassley (R-IA) and Tammy Duckworth (D-IL).
The biofuels industry also sent an earlier letter to Perdue seeking assistance. The letter says since March 1 nearly 3.5 billion gallons of annualized ethanol production has been idled. This represents 1.2 billion bushels of corn usage annualized.
Those signing the letter include Growth Energy, Renewable Fuels Association, National Biodiesel Board, National Corn Growers Association, National Farmers Union and Association of Equipment Manufacturers.
CO2 shortages impact food and beverage industries
A number of agriculture, food and beverage industries are concerned that with the reduction in the production of ethanol it will significantly affect the availability and cost of carbon dioxide which is critical for their plants. They are asking for temporary federal assistance for CO2 producers to ensure availability for their industries. It is used for processing, packaging, preservation and shipping of many foods and beverages.
In a letter to Vice President Mike Pence, the industries say, "We believe that temporary, emergency federal assistance is necessary to prevent shortages in CO2 by providing federal incentives to industrial manufacturers to put manufacturing plants that result in CO2 production back into service, especially those sites that are capture-ready, i.e. that have the ability to capture, liquefy and store usable CO2. If federal action is not swift, a slowdown in food and beverage manufacturing due to a shortage in CO2 will ultimately lead to shortages of needed goods."
Those signing the letter were the National Pork Producers Council, National Cattlemen's Beef Association, National Turkey Federation, North American Meat Institute, Beer Institute, Brewers Association, Compressed Gas Association Inc. and Renewable Fuels Association.
USDA needs to provide more loan flexibility
USDA needs to provide loan flexibility measures to help producers during the coronavirus crisis. That was the message from a bipartisan group of 42 Senators in a letter to Secretary Perdue.
The Senators say, "We write to ask that you take action to ensure the continuity of our country's food supply and support rural areas during the coronavirus pandemic by providing needed relief to farmers — including by ensuring that the temporary flexibilities on farm loans recently announced by the Farm Service Agency are made permanent for the duration of the pandemic and subsequent economic recovery, and also by ensuring adequate and equitable access to credit during this period of market uncertainty."
The Senators suggest deadline extensions, loan payment deferrals, payment forbearance and suspension of foreclosure actions during the duration of the coronavirus pandemic and economic recovery.
The letter was spearheaded by Sens. Amy Klobuchar (D-MN) and John Hoeven (R-ND).
USDA expands beef pricing inquiry
USDA announces expanding the current beef pricing investigation to take into consideration the effects of the coronavirus outbreak. Secretary Perdue says USDA would investigate "the causes of divergence between box and live beef prices, beginning with the Holcomb fire in Kansas last summer and now with COVID-19."
The National Cattlemen's Beef Association this week sent a letter to President Trump requesting an expansion of USDA's investigation. NCBA says, "The onset of COVID-19 has resulted in the steep decline of both the cattle futures market and cash trade — resulting in significant financial challenges for our members. After weeks of striking disparity between boxed beef price increases and declines in both the cattle futures and cash price, we fear this trend could have devastating long-term impacts on cattle producers."
NCBA also asks that the Commodity Futures Trading Commission study the influence of speculators on live and feeder cattle futures contracts.
Canada and Mexico ready on USMCA
Canada and Mexico have sent notifications confirming they have completed internal procedures required for the U.S.-Mexico-Canada Agreement.
The United States is working on completing its procedures. Under the USMCA, each country must provide written notification to the others once it has completed internal procedures before the agreement can go into effect. It is expected the USMCA will go into effect on July 1.
Source: P. Scott Shearer, who is solely responsible for the information provided, and wholly owns the information. Informa Business Media and all its subsidiaries are not responsible for any of the content contained in this information asset.
Subscribe to Our Newsletters
National Hog Farmer is the source for hog production, management and market news
You May Also Like
---