Be prepared for ASF scare
Be prepared for ASF scare
Don't be tricked into complacency when it comes to foreign animal diseases.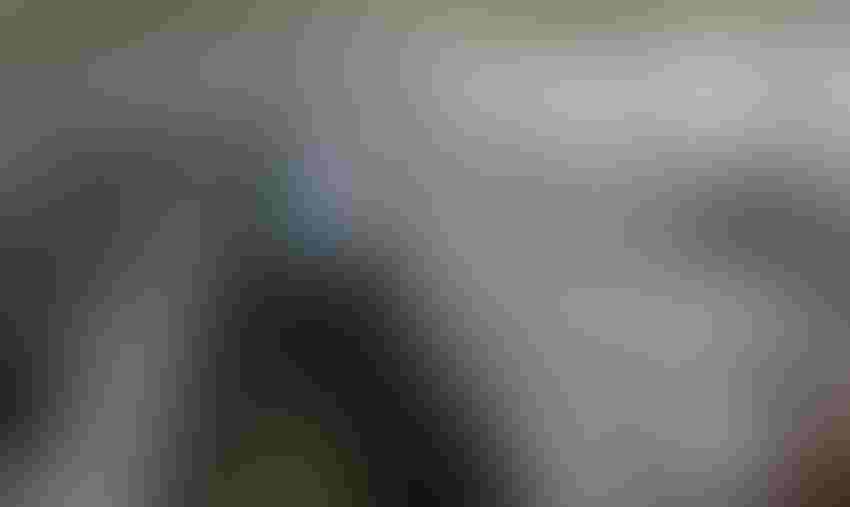 Halloween is a scary time of year, with lots of tricks and treats going on with little ghosts and goblins "terrorizing" neighborhoods. The U.S. swine industry has plenty to be scared about with trade wars that have placed a bullseye on pork and the spread of African swine fever across China and Eastern Europe.
Our administration appears to be pulling some tricks to slowly get trade deals done to soothe our fears and help market more U.S. pork across the globe.
The spread of ASF is also scary, and U.S. producers need to be on high alert to make sure that the virus does not find its way into our herd. The industry's mantra has changed from "if" we get a foreign animal disease, to "when" we get a foreign animal disease. With that change in approach, what's maybe even more scary than ASF itself, is if you as a producer do not know where to turn.
Start by looking for any and all information that you can find about ASF and other foreign animal diseases, as well as defenses to prevent their spread.
Don't be tricked by fake news that lives on today's internet. Here is a partial list of available websites, some of which contain links to other ASF information sources.
■ National Pork Board's Foreign Animal Disease Resources site 
■ Iowa State University's Iowa Pork Industry Center 
■ Iowa State University Center for Food Security & Public Health 
■ University of Minnesota College of Veterinary Medicine 
■ Kansas State University's Feed Safety Resources 
■ Swine Health Information Center, 
Some of these sites are continually updating fresh content as the threat of ASF evolves, so check back frequently.
Iowa State University Extension Veterinarian Chris Rademacher recently released an ASF overview video that can be viewed on YouTube, and gives producers a quick run-down of what to look for, and measures that can be taken to prevent ASF and any FAD from infecting the United States.
Once you find out all that you can about ASF, and how it works, and how it may reach the U.S. swine herd, then it's time to get prepared. Though it's voluntary, every U.S. pork producer should participate in the Secure Pork Supply plan, which is a business continuity plan should ASF or one of the other export-halting FADS be detected on U.S. soil.
Visit the Secure Pork Supply website to learn all that you can. The plan is built to allow producers with a negative herd to resume transport of pigs as soon as possible. The Secure Pork Supply Plan involves collaboration between the swine industry, state and federal government officials, and two universities: Iowa State University and University of Minnesota's Center for Animal Health and Food Safety.
An important component of the SPS is for federal and state animal health officials to be able to quickly locate swine operations, and the best way to achieve that is for each producer to request a premises identification number. The National Pork Board offers the following information from a recent FAD preparation bulletin. "If you don't have your premises identification number for every location that you raise pigs yet, you need to do so if you want to be fully prepared for a foreign animal disease. The first step for getting a PIN is to contact your state animal health official's office to talk to the identification program coordinator."
Producers need to be prepared with adequate information when contacting your state's identification program coordinator. Remember each site that you have pigs on will need to have a separate PIN, not one PIN for your entire operation with multiple locations.
Producers should be prepared to provide the following information to register for their PIN.
• Name of entity or company
• Contact information for the owner or other appropriate individual
• Type of operation
• Street address, city, state and ZIP code
• Telephone number
• Some states have an optional category for latitude and longitude numbers
• Most states request the species of livestock on the site
• It is important to note that the number of livestock is not required. The information gathered at the federal level for premises registration is only intended to identify that livestock are present and not the numbers of animals of each species.
To verify an existing PIN, use the Checkoff's Premises Verification Tool. Patrick Webb, DVM, NPB director of swine health programs can be contacted if you have questions about obtaining a PIN for your farm.
Some states have dedicated SPS coordinators so reach out to your state's pork producer association or get in contact with your state's animal health official or state veterinarian.
Seek out as much information as you can, so that the U.S. swine industry is well-prepared for an FAD. You do not want to be scared to death should a goblin such ASF or a beast like classical swine fever comes knocking on your door.
Subscribe to Our Newsletters
National Hog Farmer is the source for hog production, management and market news
You May Also Like
---