Avoiding More Casualties of the Farm Bill Delay
Avoiding More Casualties of the Farm Bill Delay
The audience awaiting the outcome of the farm bill discussion in Washington, DC, goes far beyond the farming community.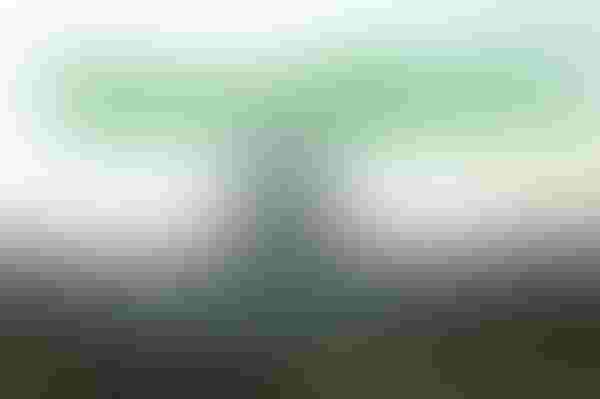 The audience awaiting the outcome of the farm bill discussion in Washington, DC, goes far beyond the farming community. Certainly, the livestock disaster relief, crop insurance and conservation programs that are part of the bill receive a lot of attention, along with export-focused organizations like the U.S. Meat & Export Federation (USMEF), that receive funds to match checkoff and private industry investments.
However, there is another key partner that supports U.S. agriculture – USDA's Foreign Agricultural Service (FAS) – that is absolutely dependent on the farm bill and plays a critical role in the success of export initiatives for agricultural products.
FAS maintains a global network of 98 offices covering 162 countries. While USMEF is a trailblazer for many U.S. red meat exporting companies, FAS blazes trails for the 75 cooperator groups that represent a cross-section of the U.S. food and agricultural industry.
FAS and organizations like USMEF work hand-in-glove to provide a two-tiered approach to market intelligence. FAS government-to-government contacts are a perfect complement to USMEF's active involvement with in-country trade and key opinion leaders.
FAS promotional programs in international markets bring a multitude of American agricultural products together under the FAS umbrella, fostering a shared identity of quality. And FAS informational programs like the Global Agricultural Information Network (GAIN) are a key source of timely in-market information for exporters and U.S. producers.
While USMEF's global network of offices covers approximately 95% of the markets where U.S. red meats are exported, the FAS network is invaluable in small and emerging markets where trade associations and companies have not established an ongoing presence.
Fundamentally, the farm bill is an absolutely critical piece of legislation that requires immediate attention during the current lame duck legislative session. While both FAS and USMEF are highly visible on the international front, the farm bill affects a vast industry that provides 23 million (one in every 12) American jobs.
Included in the new farm bill are funds for the Market Access Program (MAP) and Foreign Market Development (FMD) programs that are a major component of the revenue that enables USMEF and other USDA cooperators to provide services. The previous farm bill expired on Sept. 30. Until a new farm bill is in place, the ability of organizations to maintain day-to-day programs in support of agricultural exports is challenged. This, in turn, is having a direct impact on USMEF's ability to effectively further the interests of the beef, pork and lamb industries in the export markets.
The impact on FAS is even more dramatic. All non-essential domestic and international travel has been stopped. The agency will inevitably face staff reductions if its funding authority is not renewed by Congress this year.

How important is the farm bill and the programs it funds? In the pork industry alone, through the first nine months of 2012, exports of U.S. pork muscle cuts and variety meats account for 27% of all pork production. The value of those exports is more than $56/head To date, the United States has exported over 3.65 billion pounds of pork valued at more than $4.6 billion.
The value extends beyond the pork industry, of course. In 2011, the United States exported 85 million bushels of soybeans and 50 million bushels of corn through red meat products.
A study commissioned by USDA shows that every MAP dollar invested in the international marketplace returns an average of $35 to American producers.
Both the Senate and the House Agricultural Committees have passed versions of a five-year Farm Bill with strong bipartisan support. We remain hopeful that a final farm bill will be approved during the current lame duck session to ensure that funding for American agricultural export initiatives is continued and that the essential services of FAS are maintained. We encourage our industry partners to send this message to their congressional representatives. The 23 million Americans employed in agriculture need to have their voices heard.
Subscribe to Our Newsletters
National Hog Farmer is the source for hog production, management and market news
You May Also Like
---