ASF concerns: Why don't we screen imported meat?
ASF concerns: Why don't we screen imported meat?
While the U.S. demonstrated it could regionalize and eradicate a foreign animal disease, a lot has changed since the last FAD hit the U.S.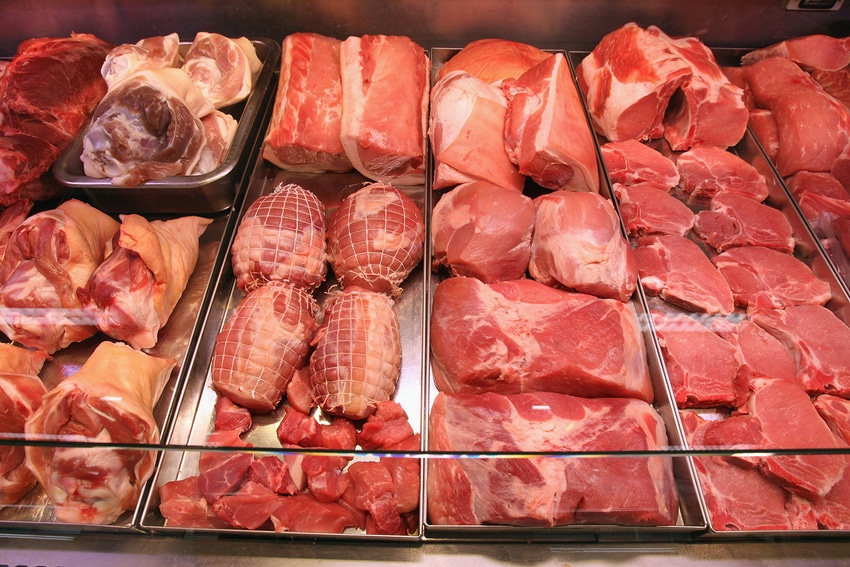 The Golden Rule. We've all heard it at one point or another, whether it be from a pastor at a Sunday church service or a teacher the first day of elementary school. "Do unto others what you would have them do to you." It's one of the most universally applauded moral codes in society.
It's also something the United States pork industry is trying to follow when it comes to handling cases of African swine fever popping up across the globe.
Last week when the USDA announced pork from Poland was on hold after Polish facilities were found not following protocols in place to prevent the spread of serious diseases, such as ASF, one question arose from the U.S. pork industry. If we were importing that much product from Poland and they had ASF concerns, why weren't we screening their meat on our side of the border?
"Anytime we would start testing whether its meat or feedstuffs for something else, whether it's African swine fever or another disease, we open up ourselves to potentially having people testing our products for diseases that we may have or may not have," says Liz Wagstrom, chief veterinarian for the National Pork Producers Council. "If there is a disease we have that shouldn't be trade-limiting, but they are still going to test our products to see whether an animal had been exposed to a certain disease, it creates a lot of potential issues since we want to export as much as we can and not have these types of unscientific non-tariff trade barriers."
With bilateral regionalization discussions often happening regarding the poultry sector, another question that pops up on the swine side is why do we only have a finalized regionalization agreement with Canada? Why not more countries?
The main reason is the U.S. is out of practice when it comes to foreign animal disease in swine. After all, it's been over 20 years since we've had one on our soil.
"It's more difficult to try to develop agreements on the swine side because it's been a very long time since we have had a foreign animal disease outbreak and have been able to prove we are able to identify the outbreaks, keep it in a geographical location, draw boundaries around that area, demonstrate that area is where the positive animals are, and outside that area is where the negative animals are."
Wagstrom says while the U.S. demonstrated it could regionalize and eradicate a foreign animal disease, tackling classical swine fever in the 1970s and pseudorabies in the 1990s, we have no current cases to demonstrate we have those capabilities, and a lot has changed since the last FAD hit the U.S.
"The industry has changed tremendously. We are moving a lot of pigs every day now. There is uncertainty in handling that, instead of state or county regions, we are going across multiple state lines," Wagstrom says. "Regionalization is going to be a much more difficult process because of how many pigs move every day over a large number of miles."
That's why the NPPC and the National Pork Board are encouraging producers to sign up for the Secure Pork Supply plan. A voluntarily program, the business plan prepares producers before an outbreak and better positions pork premises with animals that have no evidence of infection to move animals to processing or another pork production premises under a movement permit issued by regulatory officials. It also allows those operations to maintain business continuity for the swine industry, including producers, haulers and packers during an FAD outbreak such as ASF.
As Wagstrom points out, the intent of joining the Secure Pork Supply is to have experience with documentation before we need it, to be able to have months, years and hopefully decades of data for each farm that will ensure state veterinarians and trading partners these farms are free of the disease.
The Secure Pork Supply also gives the U.S. pork industry a little more skin in the game when the time comes to build regionalization agreements with other countries.
"The more time we've got under our belts, as far as this is how we conduct our business and we have all the records to prove it, it makes it a lot easier to say 'here are all our records and here is what we do,' rather than saying 'trust us we do good things'," Wagstrom says.
Another goal for the Secure Pork Supply down the road is to be able to go beyond regionalization of an FAD outbreak and identify compartment areas within positive regions that are negative to allow the movement of animals from those areas. Wagstrom says that's something that may be a little trickier to establish and to demonstrate to trading partners.
But again, it goes back to that Golden Rule.
"If you will accept other people's regions, you should proceed in good faith in the understanding that a regionalization scheme can work and is a valid risk-control measure," Wagstrom says. "When you are ready to demonstrate to your trading partners that you now have a regionalization, they are more likely to accept it."
Subscribe to Our Newsletters
National Hog Farmer is the source for hog production, management and market news
You May Also Like
---