Another possible trade payment may be coming
Another possible trade payment may be coming
Legislative Watch: Another round of MFP payments possible; Brazilian beef allowed back in; USMCA moves forward in Canada; meat user fee proposed; Kiecker to head FSIS.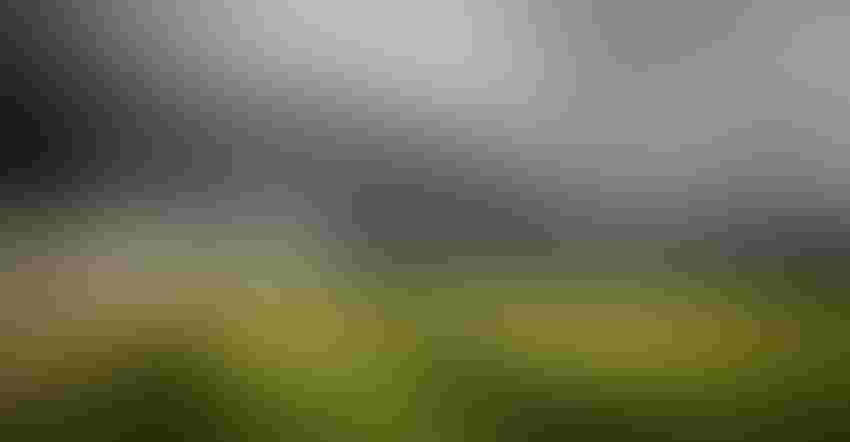 President Trump tweeted that if the benefits of the trade agreements with China, Mexico and Canada are not in force farmers could receive another round of Market Facilitation Program payments if needed.
Trump says, "If our formally targeted farmers need additional aid until such times as the trade deals with China, Mexico, Canada and others fully kick in, that aid will be provided by the federal government, paid for out of the massive tariff money coming into the USA!" What Trump did not mention is the tariff money is the result of American companies and consumers paying higher prices for products because of the tariffs.
The day before Trump's tweet, Secretary of Agriculture Sonny Perdue had indicated that farmers should not count on another trade payment.
USDA is forecasting an increase of $4 billion in exports to China this fiscal year ending Sept. 30, and total U.S. agricultural exports will reach $139.5 billion. If the forecast is correct, China would have to import massive amounts of agricultural products the last quarter of 2020 to meet the "Phase-One" commitment of $36.5 billion for calendar year 2020.
U.S. open to Brazilian beef
USDA announced late last Friday it has lifted the ban on Brazilian beef and now fresh Brazilian beef can be exported to the United States. USDA's Food Safety and Inspection Service had banned Brazilian beef in June of 2017 because of repeated sanitary and health violations.
FSIS' decision did not set well with a number of organizations:
Kent Bacus of the National Cattlemen's Beef Association in a statement says, "NCBA strongly supports science-based trade and the Trump administration's efforts to enforce science-based trade with all trade partners. But to be clear, NCBA has serious concerns about the re-entry of Brazilian beef to the U.S. market. … Should Brazil continue to have food safety or animal health issues, we expect the U.S. government, including Capitol Hill, to take all necessary and immediate action to protect U.S. consumers and U.S. beef producers."
In a statement, the Food & Water Watch says, "Despite ongoing investigations into corruption in the Brazilian meat inspection system, Trump's USDA is suddenly rolling out the red carpet to Brazil's dodgy beef. It took two U.S. taxpayer-funded audits this past year for Brazil to have allegedly gotten its act together. We are not convinced. USDA made the right call in 2017 to enact a ban on imported beef from Brazil, and today's about-face is a breach of public safety."
USMCA moving forward in Canada
The Canadian House of Commons International Trade Committee sent the U.S.-Mexico-Canada Agreement implementing legislation to the full House for a vote next month.
Meat and poultry user fees proposed
The administration's fiscal year 2021 budget is proposing $600 million annually in user fees for government mandated food safety inspection programs for meat, poultry and egg products that would be paid for by industry.
A coalition of industry and producer groups urged Congress to reject the new "food safety taxes" and fully fund USDA's food safety activities. In a letter to the leadership of the House and Senate Appropriations Committee, the coalition says, "The proposal would remove any incentives for FSIS to manage program costs, develop efficiencies, or improve results."
Those signing the letter include the American Sheep Industry, National Cattlemen's Beef Association, National Chicken Council, National Pork Producers Council, National Turkey Federation and the North American Meat Institute.
Kiecker named FSIS administrator
Paul Kiecker has been named administrator of the Food Safety Inspection Service. Kiecker has 30 years of experience with the FSIS, starting as a food inspector in 1988. Most recently he has been serving as the FSIS deputy administrator.
Source: P. Scott Shearer, who is solely responsible for the information provided, and wholly owns the information. Informa Business Media and all its subsidiaries are not responsible for any of the content contained in this information asset.
Subscribe to Our Newsletters
National Hog Farmer is the source for hog production, management and market news
You May Also Like
---