Anaerobic Digestion on the Farm Conference registration now open
Anaerobic Digestion on the Farm Conference registration now open
Conference to focus on solutions for the various challenges facing those operating an AD facility or those interested in owning and operating their own facility.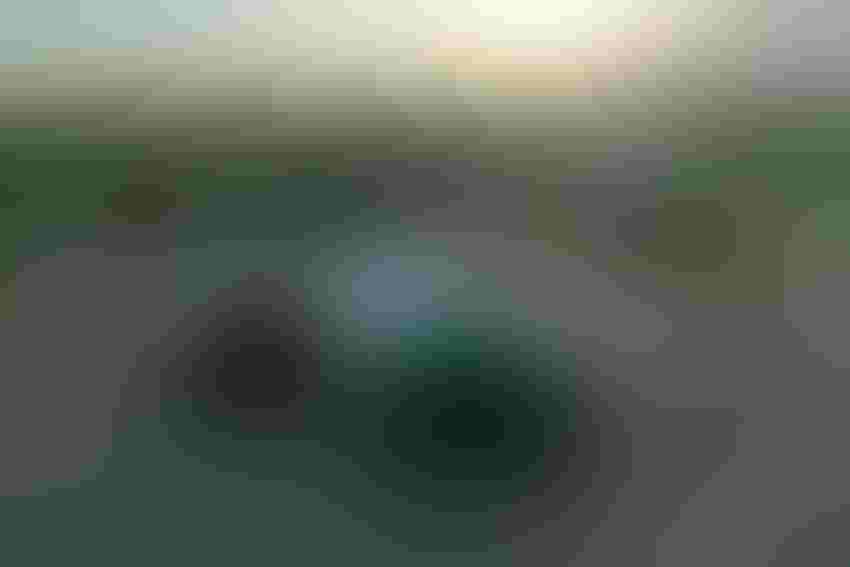 Photo Courtesy of Iowa State University
U.S. EPA Region 7, Iowa State University and the University of Iowa have announced that registration is now open for the upcoming conference titled Anaerobic Digestion on the Farm – Optimizing Environmental and Economic Outcomes for Rural Communities and Beyond. The purpose of the conference is to engage stakeholders; facilitate information exchange on anaerobic digestion in agriculture; and focus on solutions for the various challenges facing those operating an AD facility or those interested in owning and operating their own facility.
EPA and the universities will host the conference Nov. 6-8, at Iowa State University in Ames, Iowa. A full conference agenda and registration information are available on EPA's conference webpage.
The conference will feature presentations, exhibits and discussion panel sessions covering a variety of anaerobic digestion topics. The conference will also include virtual tours of anaerobic digestion facilities and a poster session.
Kickoff speakers are:
Lisa Schulte Moore is a professor in the Department of Natural Resource Ecology and Management and co-director of the Bioeconomy Institute at Iowa State University. She conducts research and teaches in the areas of agriculture, ecology, forestry and human-landscape interactions. Her research addresses the strategic integration of perennials into agricultural landscapes to support new agricultural markets and to meet societal goals for healthy soils, clean water, abundant wildlife, and inspiring recreational opportunities. She is a fellow of the Leopold Leadership Program, Ecological Society of America, and MacArthur Foundation (2021 fellow). 
Rod Snyder was appointed senior advisor for agriculture to the EPA Administrator in October 2021. He is recognized for his nearly two decades of leadership at the intersection of agricultural and environmental policy. From 2014-2021, Snyder served as president of Field to Market: The Alliance for Sustainable Agriculture, which is the largest multi-stakeholder initiative working to advance the sustainability of commodity crop farming in the United States. In 2015, Snyder co-founded the Sustainable Agriculture Summit, which has grown to be the largest and most prominent annual sustainable agriculture conference in North America.
Keynote speakers are:
Jerry Flint is the chief administrator officer for the National Pork Board, based in Des Moines, Iowa. Previously, he joined Corteva Agriscience in 2010 and held positions specifically linked to global business management, sustainability, external relations, regulatory approvals, and product research and development. He also served as director of regulatory affairs at Monsanto. Flint currently serves on the Dean's Advisory Council for the College of Agriculture at Purdue University
Marcelo Mena-Carrasco is CEO of the Global Methane Hub, an international alliance for developing and implementing global methane reduction solutions. In 2021, he launched the Global Methane Pledge, with over 110 countries, including the U.S., signing on to reduce methane emissions by more than 30% by 2030. Previously, Mena-Carrasco served as climate change advisor and practice manager for the World Bank, as minister and vice minister for the environment in Chile, and as co-chair for the Climate and Clean Air Coalition.
Rudi Roeslein is founder and CEO of Roeslein & Associates (1990) and sister company Roeslein Alternative Energy (2012). Roeslein and RAE develop and operate renewable energy production facilities that convert agricultural and industrial wastes, along with renewable biomass feedstocks, into renewable natural gas and sustainable co-products. Operations focus on ecological and economical sustainability, protection and restoration of the environment and ecosystems, and collaboration for risk reduction and mutual benefit. Beyond the millions of tons of CO2-equivalent methane captured, diesel-gallon equivalents created, and native prairie acres restored, Roeslein and RAE have demonstrated innovation in achieving the first CARB (California Air Resources Board) swine pathway registration and the lowest CI (carbon intensity) score for CARB swine pathway ever achieved.
Anaerobic digestion is the natural process in which microorganisms break down organic materials in a sealed reactor without oxygen. Organic inputs may include a variety of materials, such as animal manure, dedicated grassy biomass, food waste, and wastewater biosolids. Outputs include methane-rich biogas and digestate, which may be used to make a variety of products, such as soil amendments, fertilizer, animal bedding, electricity, heat and vehicle fuel.
To learn more about anaerobic digestion click here.
Subscribe to Our Newsletters
National Hog Farmer is the source for hog production, management and market news
You May Also Like
---