Administration launches NAFTA renegotiation
Administration launches NAFTA renegotiation
Legislative Watch: NAFTA tinkering begins; Perdue outlines goals, stresses trade importance; China opening to U.S. beef; organic practices rules delayed; Trump budget coming with expected ag cuts.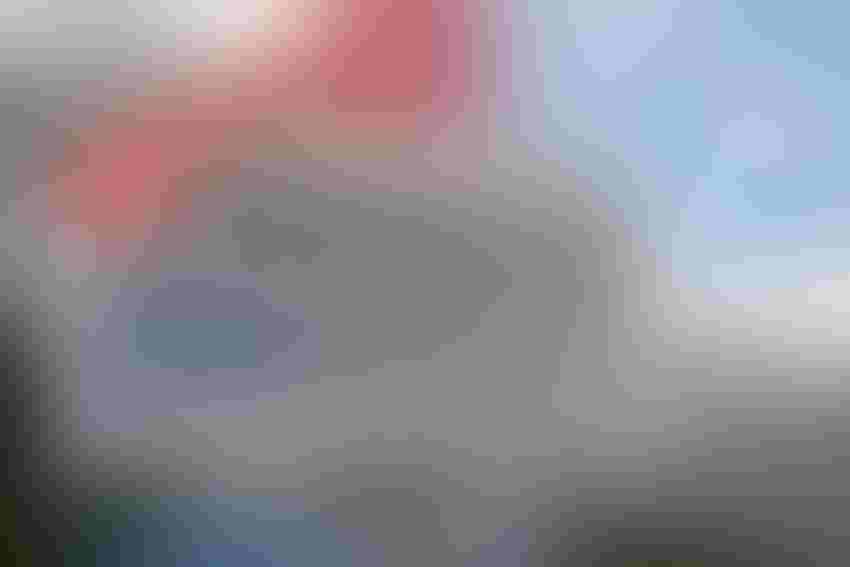 The Trump administration has officially launched its efforts to renegotiate the North American Free Trade Agreement. U.S. Trade Representative, Robert Lighthizer, sent a letter notifying Congress of President Trump's intent to enter into negotiations with Canada and Mexico regarding the modernization of NAFTA.
The letter outlines the broad goals the administration wants to tackle in modernizing NAFTA and the process to be followed. This notification to Congress begins a 90-day Congressional consultation process before negotiations can officially begin. The administration reminded Congress that NAFTA was implemented 23 years ago and the U.S. economy and businesses have changed during that time while NAFTA has not.
The administration's aim is to modernize NAFTA by including new provisions to address intellectual property rights, regulatory practices, state-owned enterprises, services, customs procedures, sanitary and phytosanitary measures, labor, environment, and small and medium enterprises.
The letter did not detail negotiating objectives but the administration will need to inform Congress of those specific objectives 30 days prior to the start of the talks with Canada and Mexico. A number of agricultural groups say they are willing to work with the administration to modernize NAFTA, but that it was critical not to lose the current benefits under NAFTA.
The National Pork Producers Council is urging the president to ensure pork tariffs remain at zero. NPPC says, Canada and Mexico are top pork exports markets and "We absolutely must not have any disruptions in exports to our No. 2 (Mexico) and No. 4 (Canada) markets." Last year U.S. pork exports to Canada were $799 million and $1.4 billion to Mexico.
The National Cattlemen's Beef Association says in a letter to the president, "Recent statements about the possible dissolution of NAFTA or potential renegotiation of NAFTA are deeply concerning to us because of the unnecessary risk it places on our producers. While there may be general agreement among the countries to improve some parts of the NAFTA trade framework, we urge you to recognize that the terms of the agreement affecting cattle producers are strongly supported as they currently exist and should not be altered."
Perdue discusses farm economy and trade
Secretary of Agriculture, Sonny Perdue, appeared before the House Agriculture Committee to update the committee on the state of the farm economy, outline his goals for the USDA, and discuss the importance of trade.
Over the past three years, the United States has experienced lower trade demand because of a strong dollar, weak global economic growth and increased global production. According to Perdue, this has resulted in a 50% drop in net farm income from the all-time high in 2013. Perdue says more and more producers are facing increased financial risk with tightening bank credit, delinquency rates for both commercial and Farm Service Agency loans and declining land values in various regions.
Currently one-in-five cotton, wheat, hog and poultry farms have a debt-to-asset ratio of more than 40%. He says that the cotton and dairy programs will need to be addressed during the farm bill debate.
It would be "very unwise" for Congress to try to separate the farm bill and Supplemental Nutrition Assistance Program was the message Perdue gave the committee. However, he says there may be ways to modify SNAP so that benefits are stepped down as a recipient's income rises. If SNAP is separated from the farm bill there will not be enough votes in either the House or the Senate to pass the next farm bill.
Perdue emphasizes the importance of the undersecretary of Trade and Foreign Agricultural Affairs position that was recently announced. It will strengthen the USDA's ability to ensure a level playing field for U.S. farmers and ranchers in the global marketplace. He says it will bring new energy and support our interagency relationships with the Department of Commerce and USTR. USDA estimates agricultural exports will reach $136 billion in fiscal year 2017.
Perdue says it would be wise to consider a vaccine bank as insurance against an outbreak of foot-and-mouth disease and highly pathogenic avian influenza. This is a farm bill priority of the livestock and poultry industries.
Secretary Perdue says his goals are to make the USDA the premier federal agency in terms of management and efficiency; do right and feed everyone; and to support the American producer by upholding the motto "if you grow it, we'll sell it."
China and U.S. agree on beef
The Trump administration last week announced it had reached an agreement with the Chinese government to allow the importation of U.S. beef into China effective July 16. This follows the goal that President Trump and Chinese President Xi had outlined during their meeting last month.
This agreement is the final step in reopening the Chinese market to U.S. beef, which has been closed since 2003 when bovine spongiform encephalopathy was discovered in the United States. The two countries still have to complete details of the agreement, but expect that to happen in the near future. The Chinese market is estimated to be worth $2.6 billion.
Organic livestock and poultry practices final rule delayed
The Agricultural Marketing Service delayed the effective date of the Organic Livestock and Poultry Practices final rule until Nov. 14. The rule amends the organic livestock and poultry production requirements by adding new provisions regarding the handling and transporting of organic livestock and poultry intended for sale or slaughter.
The final rule expands and clarifies existing requirements covering livestock care, production practices and mammalian living conditions. The rule requires indoor and outdoor access for poultry, including minimum space requirements. Also, producers will have to provide birds with daily access to the outdoors and those areas must include vegetation or soil. Clipping hens' beaks and docking pigs' tails, to make those animals easier to handle, will no longer be allowed. Organic producers will still be prohibited from administering antibiotics to their animals.
The NPPC opposes the rule because it would incorporate animal welfare standards that are not based on science. The rule was originally to go into effect May 19.
Next week
The Trump administration plans to release its proposed budget next week that deals with mandatory programs. It is expected that it will propose cuts to many agricultural programs including crop insurance, nutrition, trade programs, etc. More details next week.
Subscribe to Our Newsletters
National Hog Farmer is the source for hog production, management and market news
You May Also Like
---