4 components of organizational health in the barn
4 components of organizational health in the barn
A healthy organization has minimal politics, minimal confusion, high morale, high productivity and low turnover.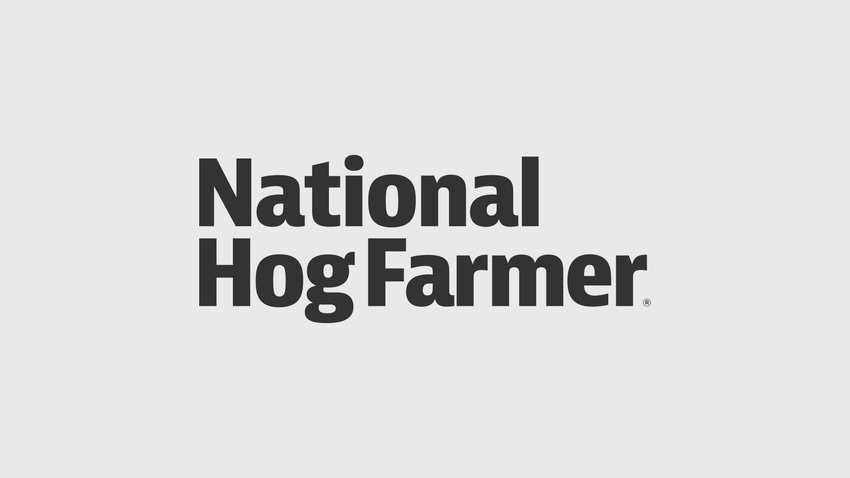 Chick-fil-A is the most profitable restaurant chain in the world, and yet they are only open six days a week. In 2018, they had 80,000 people apply to be owner/operators for just 1,000 positions. In a podcast, a Chick-fil-A executive said that 80% of what happens in their restaurants also occurs in every other restaurant across the country and even around the world.
The 20% that is different is what sets Chick-fil-A apart from other restaurants. That would be true in other businesses as well. Eighty percent of what happens in sow farms is the same, while the other 20% is what sets apart the high-performing farms. The 20% that is different today is about organizational health. Author and organizational health expert Patrick Lencioni says, "Organizational health is the single greatest competitive advantage in business. It is virtually free and accessible to any leader who wants it, and yet it remains largely untapped in most organizations."
A healthy organization has minimal politics, minimal confusion, high morale, high productivity and low turnover. Achieving organizational health at a business level is different than at the farm level. Both are critical to a company's success.
It is no secret that there are highs and lows in life and business. Top performers will have some days or weeks where they are just not at their peak. When looking at an organization as a whole, some intentional practices can be implemented to ensure that those temporary shortcomings do not become permanent problems. Those four components to organizational health on the farm are:
People first: Putting people first is the first step. Ensuring that they are well taken care of ensures that they are taking care of the pigs, the facilities and even their coworkers. It wasn't all that long ago that a farm rarely hired someone without prior livestock experience. While that is no longer the case when hiring today, are you hiring for fit within your organization? Do that individual's values align with the farm where they will be working?
For team members to be engaged, they need to feel that they contribute uniquely to the success of the farm. They need to feel like they have a connection to others, and to be known personally. Finally, they need to be measured. Playing a game without keeping score doesn't keep people engaged for very long. This is the same in our jobs. Creating and tracking goals allows us to keep score and maintain levels of engagement.
Be a coach, not a boss: The days of command and control leadership are a thing of the past. Millennials and Generation Z team members want a coach. They want someone who is going to advocate for them, celebrate with them and provide guidance. A coach focuses on the team members' strengths and not their weaknesses. The kicker isn't practicing passing skills but instead continuing to improve those skills needed to be a better and more accurate kicker. A coach has difficult conversations in real-time.
Coaches don't let players continue to execute incorrectly time after time. This has to be the case in farms as well if someone isn't performing their job to standards, they need to be corrected immediately. This may not be an easy conversation for some, but a good coach will step outside of their comfort zone for the better of the team.
Deploy tools to win: Now more than ever, the need for great onboarding and training programs are a critical piece to ensuring team member success and retention. These tools include formal training programs, personality assessments to understand team members more completely. It is often stated that farms are too busy to have staff go through formal training and instead opt for on-the-job training.
This is important, but in-barn training often just provides how to do the job and not why the job is done. If a farm doesn't have time to train them well the first time, when will they ever have time to retrain them?
Create an irresistible culture: It isn't enough to have good workplace culture; farms need to create irresistible cultures to excel. Workplace culture is a result of the actions people take, not what they say and not the core values posted on the wall.
Changing culture takes time, and it starts with rebuilding trust among team members. Increasing communication is important, as well. Let the team know that improving culture is important and show that through the actions taken each day.
In an organization where everyone commits to being the best possible teammate, great things happen. Teammates who trust one another have a high-level of responsibility for shared success. Just like any new skill, success will rely on leaders to provide the foundation and focus on organizational health to equip the team. Requiring ongoing attention and focus on maintaining the change. Change is inevitable and can be challenging, but a healthy organization can navigate those challenges together, bouncing back from a negative situation more quickly, resulting in lower production and economic losses. Commit today to do the 20% better than the rest to make your farm the place where everyone wants to work.
Summit SmartFarms is devoted to creating irresistible places to work in agriculture by simplifying the complex for labor and technology. If you would like to learn more about how Summit SmartFarms can help your organization, email Kasey Sheldon or Valerie Duttlinger.
Sources: Valerie Duttlinger and Kasey Sheldon, who are solely responsible for the information provided, and wholly own the information. Informa Business Media and all its subsidiaries are not responsible for any of the content contained in this information asset.
Subscribe to Our Newsletters
National Hog Farmer is the source for hog production, management and market news
You May Also Like
---