2014 Environmental Stewards: An Eye for Beauty
2014 Environmental Stewards: An Eye for Beauty
Through 20 years, environmental stewards prove that pig production can be beautiful.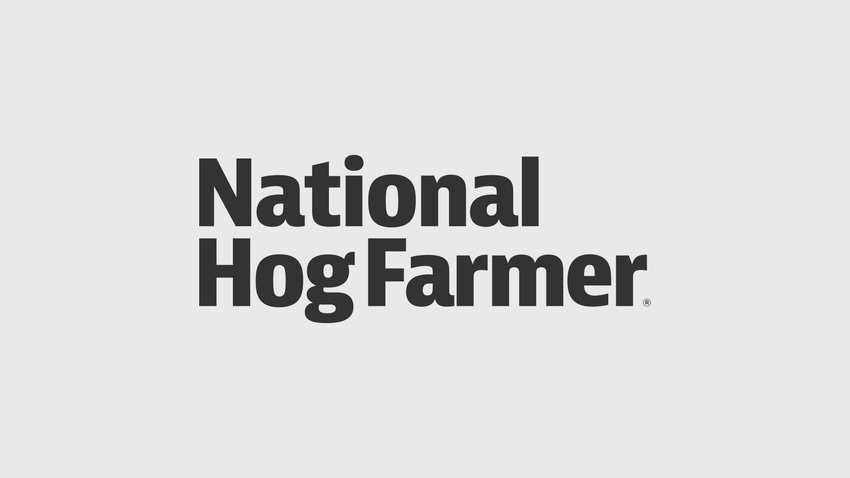 Hogs are beautiful. That was a slogan somebody started back in the 1970s, perhaps a bit tongue in cheek. But there's truth in that statement.
This truth has been revealed over the past 20 years through the Pork Industry Environmental Stewards Award program. The first winners were named in 1995, and 2014 marks the 20th class of pork industry stewards.
This annual award, sponsored by the pork checkoff and National Hog Farmer magazine, began in 1994 as the pork industry was making progress in reducing its environmental impact. The awards program recognized pork producers who were leading the way in sustainable pig farming.
The 2014 class closes the curtain on this act of the Environmental Stewards program. A new version of the stewardship program, focusing more closely on the consumer audience, will take its place. More on that later.
View from above
My personal involvement with the program came in 2002, when Dale Miller, former editor of National Hog Farmer, asked me to provide pictures and stories about the winners. I agreed, on one condition: that he would pay my expenses to provide an aerial photograph of the winning farms.
As a pilot, I knew that the best way to view these farms in the context of their environment was to see them from above.
I've now photographed 42 production sites for this project, ranging from the Piedmont area of North Carolina to a farm sitting adjacent to Blue Mountain in Utah. Yes, the mountain does turn blue as the sun sets.
I'm no Picasso, but there is one thing I've learned from my experience with the stewardship winners: Pig farming, done right, is art.
Sometimes you see a scene play out from the 10,000-foot view, when buildings form a leading line with the Albemarle Sound in the background; at other times, beauty reveals itself in the close-up view of a wildflower.
While in Minnesota, we watched as a thunderstorm sent raindrops across a cornfield in a tight regiment, with high wind driving the droplets rat-a-tat into the dark green crop. That's when Corn Belt agriculture becomes performance art.
And there were sunsets. And sunrises. Those are exercise for any artist, as the palette expands at the start and end of each day. When the sun rises over the green lawn surrounding a well-kept pig farm, that is a subject for anyone's canvas.
It seems that agriculture spends a lot of time using words to describe our best efforts as an industry — words such as "sustainable" or "renewable" or "responsible." But they just describe the science of farming, and they are just words. Buzzwords. Boring words.
What we need to do — and this is just one man's opinion — is to reach consumers with the art of pig farming. The beauty of it. The emotion of it. We need to change the image inside the mind of the consumer.
I'm convinced that our city cousins see their bacon as coming from some sort of gray factory. Wouldn't they be surprised to find that pig farmers actually live in a colorful world? A world of trees and wildflowers, butterflies and birds and clear streams.
This is the world I've seen in working with this project. I have seen pigs raised by families: handsome families, working in pleasant surroundings, caring for their animals, making the world a better place. Leaving a legacy for future generations.
To be sure, Mother Nature is the artist, but pig producers provide the brushstrokes that complete the picture. I'm convinced that, if we can find a way to share this image, that we can convince our city cousins of a few important things.
If we can reach them, then we can convince them of a few facts that I've come to know through my association with the Environmental Stewards project: that pork production in this nation is a gift to the world; that pork producers are a blessing for our country; and that, indeed, hogs are beautiful. 
A look ahead
The Pork Industry Environmental Stewards Award program is heading for a bigger stage.
In the new national awards program, a We Care award will be introduced in 2015, highlighting a producer who best represents the six ethical principles of the initiative. In 2016, the revised Environmental Stewards award will debut as it names its first producer recipient. More details will be released during the Pork Industry Forum in San Antonio, TX, in March.
"We hope to focus more on consumer-facing audiences with the new program," says Brad Greenway, National Pork Board vice president, Mitchell, SD. "We want to better share the story of how farmers are committed to caring for people, pigs and the planet.    
Subscribe to Our Newsletters
National Hog Farmer is the source for hog production, management and market news
You May Also Like
---