'Game Changers'
'Game Changers'
With its roots in broadcasting, the term reportedly gained prominence during the 2008 Democratic primaries when Hillary Clinton noted that wins in North Carolina and Indiana would be "a game changer."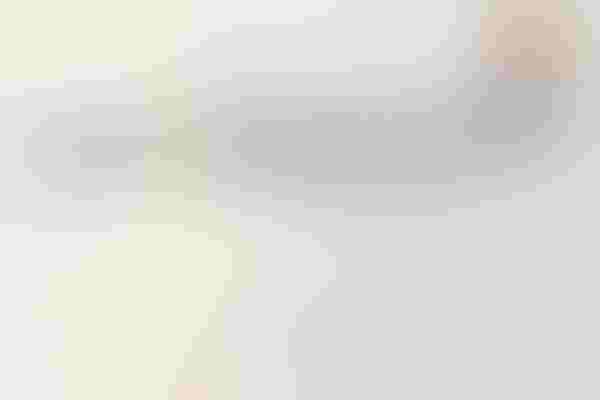 With its roots in broadcasting, the term reportedly gained prominence during the 2008 Democratic primaries when Hillary Clinton noted that wins in North Carolina and Indiana would be "a game changer."
Since, the term has gained favor among politicians, so I guess it's fitting to use it to describe the actions (or inactions) taken by our elected officials in the early hours of 2013. As these elected representatives teetered on the edge of a "fiscal cliff," a phrase coined by Federal Reserve Chairman Ben Bernanke to describe the recessionary effect of cutting federal spending and increasing taxes too drastically, those cliff-dwellers seemed sadly more preoccupied with political posturing.
In the end, Congress passed the American Taxpayer Relief Act (aka, fiscal cliff legislation) to prevent the tax hikes Bernanke warned about and also extended most programs in the 2008 farm bill until Sept. 30, 2013. The farm bill extension continues direct payments and the current dairy program, key issues for agriculture.
It's troubling that our elected officials missed the messages sent by American voters that they are sick and tired of the political bickering that more often than not gets in the way of the critical work that needs getting done. Whether it's a new farm bill, a federal health care plan, social security changes or a new tax law, all are Washington game-changers, so I'm lumping them into one bureaucratic glob for the time being.
Moving on, the pork industry faces plenty of game changers of its own in 2013. I see the following as the most pressing:
More Corn, Please
Perhaps no bigger game changer exists than the prospects for the 2013 corn and soybean crops. The drought of 2012 that ravaged 62% of the country's cropland left an indelible mark on pork producers' ledgers.
Weary crop prognosticators and agricultural economists are turning their respective attention to return-to-trend yields and how they would impact animal agriculture. The University of Illinois' FarmdocDaily economists track corn and soybean acreage about as well as anyone. At a recent farm economic summit, they noted that if corn acreage yields approach a more-normal 163-bu./acre average, the 2013 crop would come in at over 14 billion bushels, which would help rebuild inventories and could shave $1.50 to $2.25/bu. off the price of the golden grain.
EU's Stall Situation
Reality is beginning to set in as the European Union (EU) faces the challenge of enforcing its no-stall rule for housing gestating sows.
Early reports from Britain's National Pig Association (BNPA) indicate that only about 20% of EU countries are in full compliance with the ban. The BNPA estimates producers will deliver nearly two million "unqualified" pigs a week to packer/processing plants.
The United Kingdom, where stalls have been banned since 1999, is still reliant on other EU countries to supply about 60% of its pork needs — much of it as further-processed meat, such as ham, bacon or sausage.
With compliance uncertain in Belgium, Italy and the Netherlands and compliance at less than 50% in Germany, France and Ireland, the Brits may have to come to grips with the possibility that their pork came from a farm still using sow gestation stalls.
"It makes a mockery of Europe's animal welfare legislation," declared a BNPA official. Unlike the 2012 ban on battery cages for chickens, there are no provisions to restrict the trade of pork from non-compliant farms. Keep an eye on the EU's ability to enforce the gestation stall ban. It may be a sign of things to come and very well could be a game changer.
Antibiotic Restrictions
Expect more drum beating from those opposed to the use of antibiotics in livestock feeds. The Food & Drug Administration will likely begin efforts to phase out the use of antibiotics for growth promotion. This won't happen overnight, but the regulatory agenda seems to be set. It's another game changer for pork producers, to be sure.
Immunological Castration
In this issue, you will find a report from a Pork Chain Summit organized by Pfizer Animal Health last month to share the research data collected on their immunological castration product, Improvest. University scientific reports and economic analysis focused heavily on the product's impact on feed conversion, growth rate and carcass cutability in male pigs. Each producer, with the help of their veterinarian, packer and lender, will have to decide whether its use makes sense in their production system. If administered to the over 50 million U.S. male pigs born annually, it, too, could be a game changer.
Subscribe to Our Newsletters
National Hog Farmer is the source for hog production, management and market news
You May Also Like
---