'Big data' works best with broad adoption of multiple platforms
'Big data' works best with broad adoption of multiple platforms
The geneticist says the phenotypes collected via automated recording platforms could provide a more comprehensive overview of the genetic potential of an animal.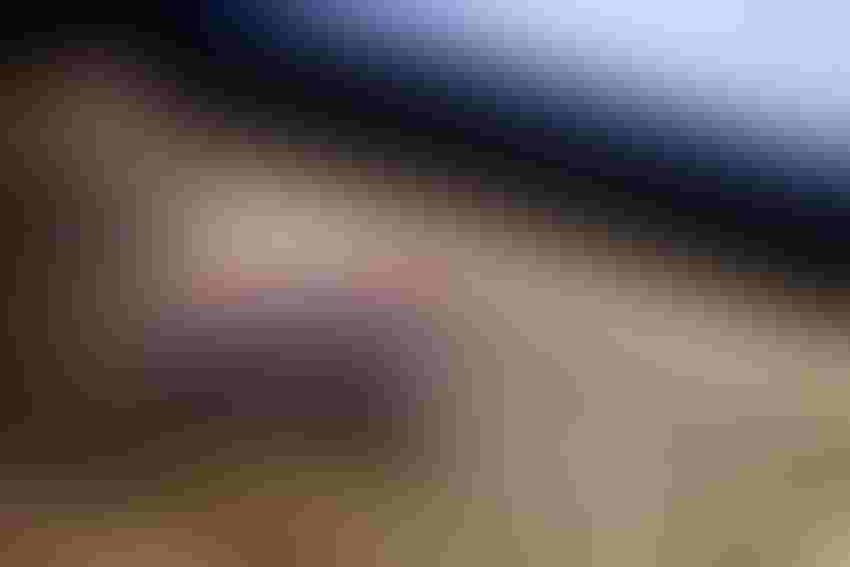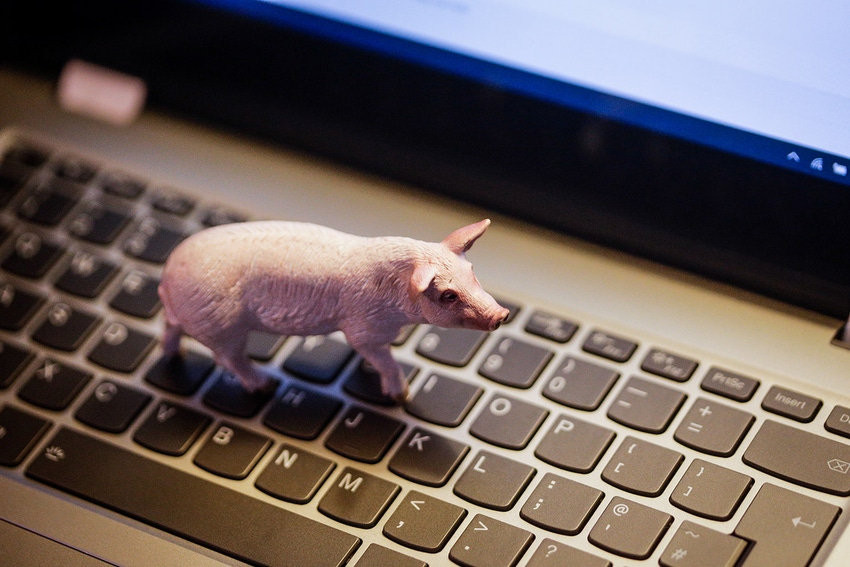 CatEyePerspective-GettyImages
When it comes to the future of big data in swine integration, one might say the "whole is greater than the sum of its parts." After all, integrated companies that have genetic data from the commercial level all the way back to the nucleus can use that data to not only select animals for best economic performance, but also to maximize productivity and uniformity.
"I think it's a really exciting time to be an integrated company because you can really start to see the benefits of big data coming through at the commercial level," says Jeremy Howard, a geneticist with Smithfield Premium Genetics. "If we can trace these animals back to the nucleus, we can start to better understand what these more potentially relevant phenotypes are — phenotypes that we've never had the opportunity to get at such a big scale, like behavior. Where you can maybe get behavior for a small study, but in terms of routinely measuring it, there comes a lot of possibilities."
Howard recently shared where he sees "The Use of 'Big Data' in a Modern Swine Breeding Program Now and in the Future" at the Beef Improvement Federation's 2019 Annual Convention in Brookings, S.D. The term "big data" is really hard to define, Howard says, and it depends on who you ask, but it must exhibit the following characteristics: volume, variety, velocity and veracity.
"The key point is that there's a minimal human involvement when you collect the data, but then when you have to go and utilize the data, that's where the human involvement you have to have to generate some analytical methods to understand what the data's telling you," Howard says. "Then you can really start to collect data that would otherwise not be possible when done at scale."
In order to see the actual potential and value of big data in an integrated system, Howard says it's important to recognize that it's not through one technology, at a time in isolation, rather, through the broad adoption of multiple platforms.
Howard gave the example of electronic feeders, that can provide a wealth of data regarding how much an animal is consuming, but it doesn't provide any information on what an animal is doing when it is not eating or environmental stressors that may have caused an animal to reduce its feed intake.
"On average, a pig eats relatively 70 minutes in a day. The question is then what is it doing the other 95% and is it a pig that just hangs out and eats or is it a pig that is extremely active. You can start to see where maybe some of these pigs and how they behave can impact production, but we don't really know at a large scale what's going on here," Howard says. "Feed intake data only represents 5% of the pig's activity. Other animal responses to environmental stressors like disease, environmental stress and transportation play an important role as well."
Howard says behavior data in the form of animal activity and barn temperature along with a feed intake recording system could potentially provide more information than any single recording platform. He also sees machine vision technology as a low-cost and non-intrusive method to identify individual animals that could greatly reduce the complexity of tracking a large number of commercial animals from birth to slaughter.
Finally, the geneticist says the phenotypes collected via automated recording platforms could provide a more comprehensive overview of the genetic potential of an animal in regard to how its behavior and response to environmental stressors interact with routinely collected weight, reproductive and carcass information.
"When you look at the highest value in recording platforms, not just through one particular platform, it's when you combine multiple platforms together, that's where you really start to see a lot of the value," Howard says.
Subscribe to Our Newsletters
National Hog Farmer is the source for hog production, management and market news
You May Also Like
---