Vaccine innovation helps swine producers stay ahead of PCV2
Vaccine innovation helps swine producers stay ahead of PCV2
Stay ahead of PCV2 with a gold standard protocol that protects your herd and your bottom line.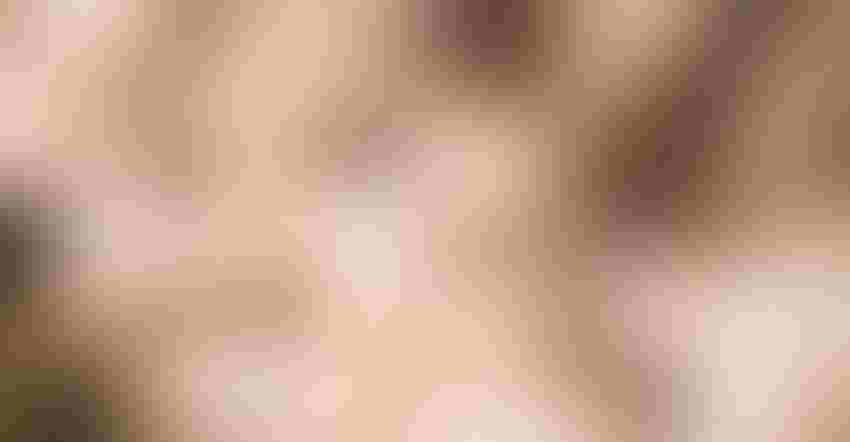 Submitted by Merck Animal Health
Since emerging as a major pathogen 20 years ago, porcine circovirus type 2 (PCV2) has become a fact of life for swine producers. "Virtually every farm is infected," says Dr. James "Jamie" Lehman, DVM, MS, swine technical services veterinarian for Merck Animal Health. "It's just a challenge of managing your immunity both in the sow herd and among your piglets."
A large part of Dr. Lehman's job is working with producers and veterinarians to troubleshoot PCV2 health problems. He sees pigs with PCV2 infections exhibiting poor growth rates, lethargy and skin lesions.1 Understanding the dynamics of each herd helps Merck Animal Health recommend PCV2 vaccine protocols that create the most positive outcome.
"We support customers with diagnostic plans and herd visits as needed, getting to know the operation and help plan the investigation." Dr. Lehman says. "Every case is different, depending on the age of pig affected."
A recent review explains that there are many PCV2 genotypes, but there is only one serotype.2 "That fits with what we see in the field," says Dr. Lehman.
"CIRCUMVENT® PCV G2 was launched in 2013, coinciding with the beginning of the 'PCV2d era' where the predominant exposure has been to PCV2d," he says. "The PCV2 protection we have seen from CIRCUMVENT vaccines in the U.S. pig population has been excellent."
Merck Animal Health has completed several controlled studies to confirm Circumvent's effectiveness against PCV2d over the years, including putting CIRCUMVENTⓇ to the test using a robust PCV2d and PRRS virus co-challenge model.3,4,5
According to Dr. Lehman, pigs sometimes don't respond well to vaccination for reasons ranging from high levels of maternal antibodies to high stress and illness post-vaccination. He says at weaning, diseases like influenza, porcine reproductive and respiratory syndrome (PRRS), Escherichia coli, Salmonella and rotavirus often occur as pigs are stressed and lose protection from milk antibodies. The result can be diarrhea, dehydration, high fever and sepsis that may limit the pig's ability to fully respond to vaccinations commonly given at weaning.
Dr. Lehman points to Merck's gold standard, a two-dose program with vaccinations administered at weaning and again three weeks later. "Hopefully, things have settled down with their illness and stress by the time they get the booster dose," he says.
Merck continues to innovate in PCV2 prevention in tandem with other major diseases. The company received license approval for CIRCUMVENTⓇ CML, the first ready-to-use, single-dose vaccine effective against disease caused by PCV2a and PCV2d, Mycoplasma hyopneumoniae and Lawsonia intracellularis in pigs 3 weeks of age or older.
Dr. Lehman says CIRCUMVENTⓇ CML will be a game-changer for producers. "CML will reduce labor needs due to fewer injections and also will reduce refrigerated storage space needs," he says.
CIRCUMVENTⓇ CML will be available commercially in 2023.
Producers can test their PCV knowledge and learn more about Merck's swine health product and vaccine portfolio at www.drivenbyprevention.com.
1.  Drolet R, Thibault S, D'Allaire S, et al. Porcine dermatitis and nephropathy syndrome (PDNS): An overview of the disease. Swine Health Prod. 1999;7(6):283-285.
2. Franzo G., Segalés J. Porcine Circovirus 2 Genotypes, Immunity and Vaccines: Multiple Genotypes but One Single Serotype. Pathogens 9, no. 12: 1049. Accessed September 14, 2022. https://doi.org/10.3390/pathogens9121049.
3. Thacker, B, Schlueter, R, et.al.: 2016. Circumvent PCV-M G2: PCV2d challenge study and field production data update. Proceedings AASV 2016 Annual Meeting, pp 151-153.
4. Strait, E, Suddith, A, et.al.: 2017. Experimental PCV2d challenge of pigs vaccinated with prototype vaccines containing PCV2a, PCV2b or PCV2d. Proceedings AASV 2017 Annual Meeting, pp 189-190.
5. O'Brien, B, DeDonder, K, et.al.: 2021. Efficacy of commercial PCV2 vaccine using a PCV2d and PRRSV co-infection model. Proceedings AASV 2021 Annual Meeting, pp 135-137.
Copyright © 2023 Merck & Co., Inc., Rahway, NJ, USA and its affiliates. All rights reserved. US-CRV-220900005
Subscribe to Our Newsletters
National Hog Farmer is the source for hog production, management and market news
You May Also Like
---